After the conversion of Iberia (east Georgia) around 330, St Nino, the illuminatrix of Georgia, erected a large wooden cross on the mountaintop near Mtskheta, which drew a lot of worshippers. Chroniclers mention it as an important pilgrimage site and one of the most sacred places in the Caucasus. Between 545 and 586, a small church, the so-called Minor Church of the Holy Cross, was built next to the cross. The Major church that covered the wooden cross was constructed between 586 and 605. It is a tetraconch, i. e. a domed building with four apses arranged in the cardinal directions. Between the apses there are additional chambers in all four corners, which communicate with the central space by means of 3/4 circular niches. The transition from the central square bay to the octagonal drum and further to the circle of the dome is effected through three rows of squinches.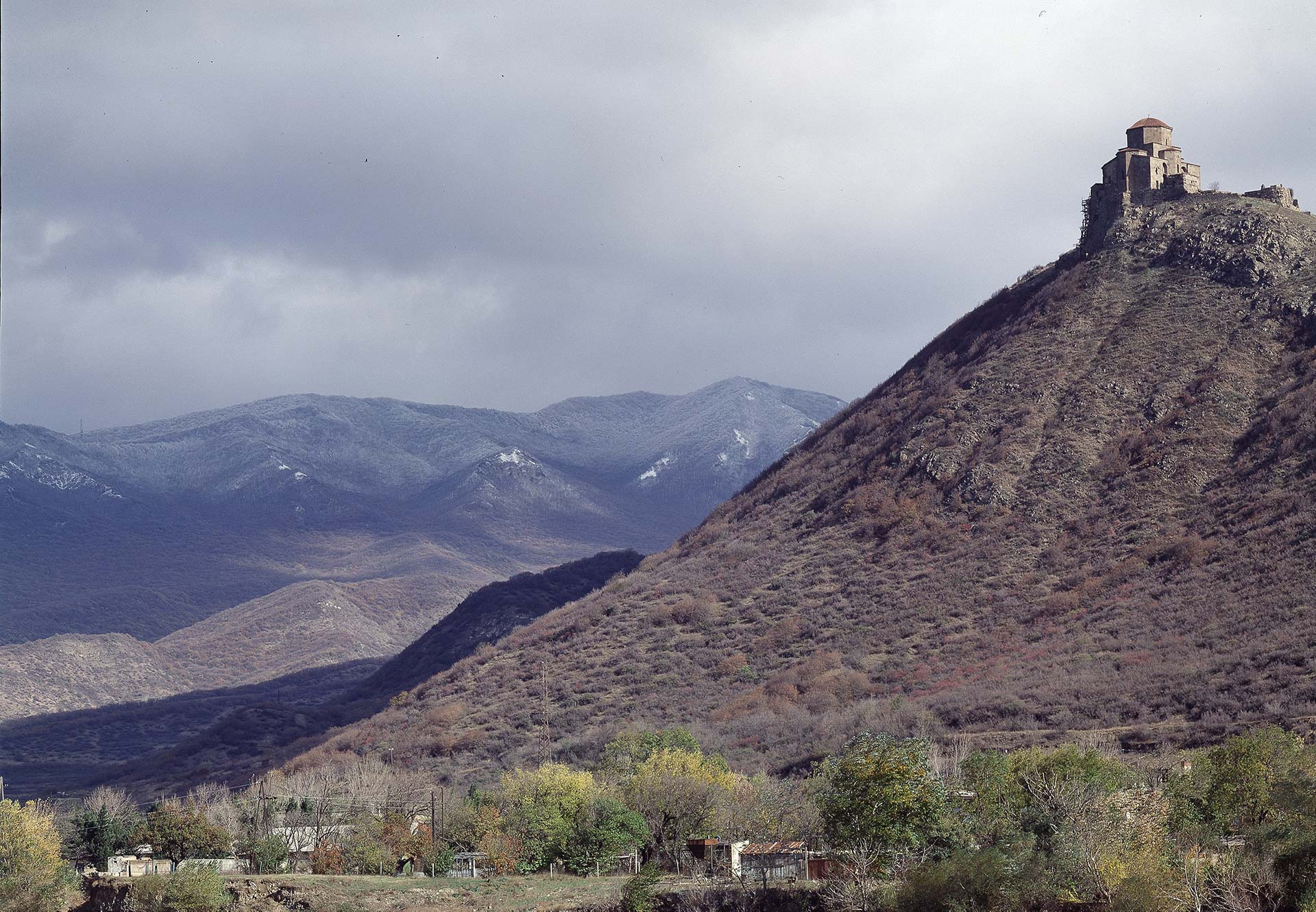 Church of the Holy Cross near Mtskheta. Far view from the South-West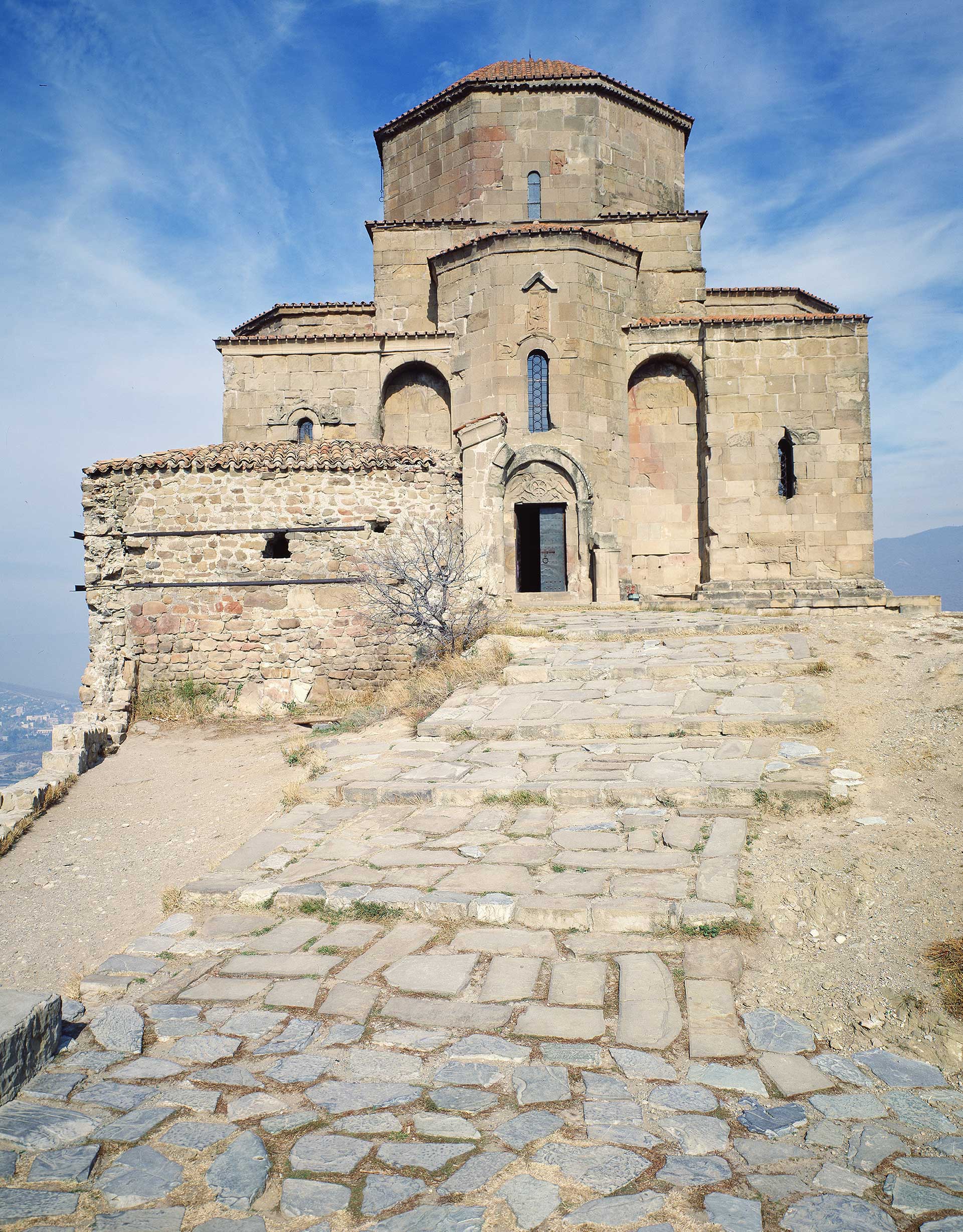 South facade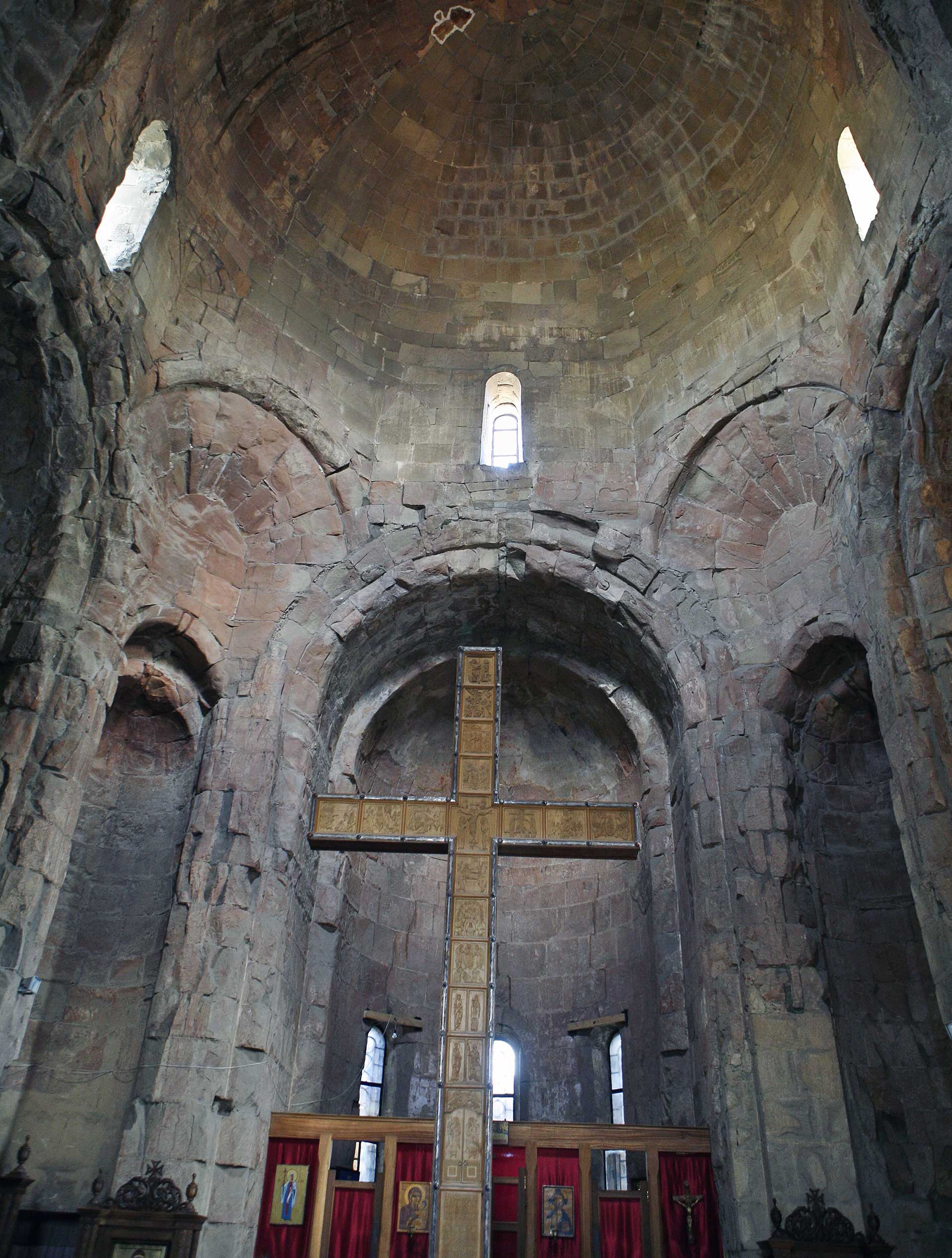 Interior looking East

The Church of the Holy Cross is the first Georgian church to be amply decorated with façade sculptures. In the centre of the eastern façade, there are three relief slabs representing the donors to the church, local rulers Stephanos I, his brother Demetre, and Stephanos' heir Adarnase. The relief of the Ascension of the Cross with two flying angels is placed above the main entrance on the southern façade. On the same façade, higher up there are the images of Kobul-Stephanos, one more member of the ruling house, and an unknown person who is usually identified as the architect of the church.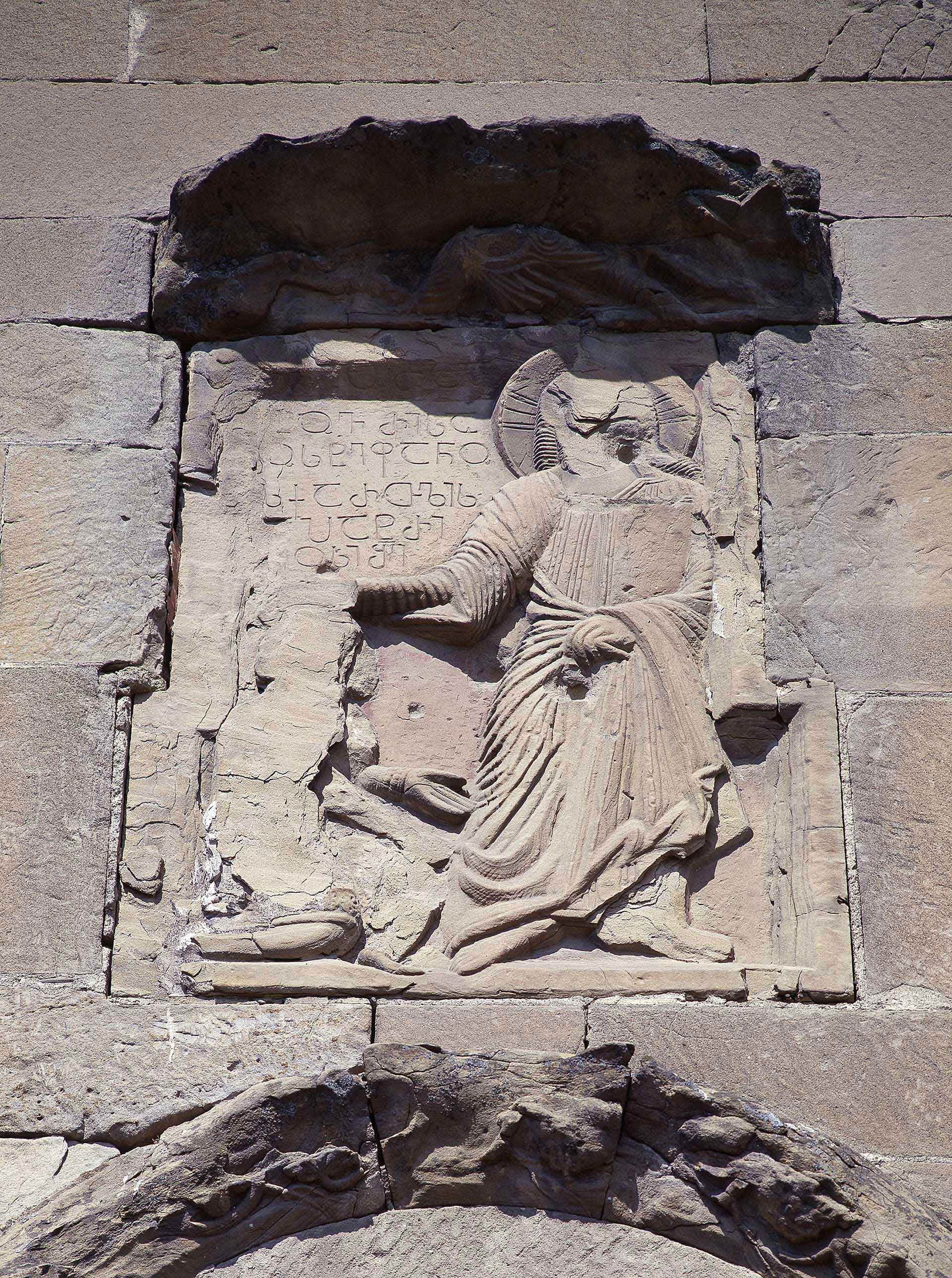 Sculpture of Stephanos I kneeling before Jesus Christ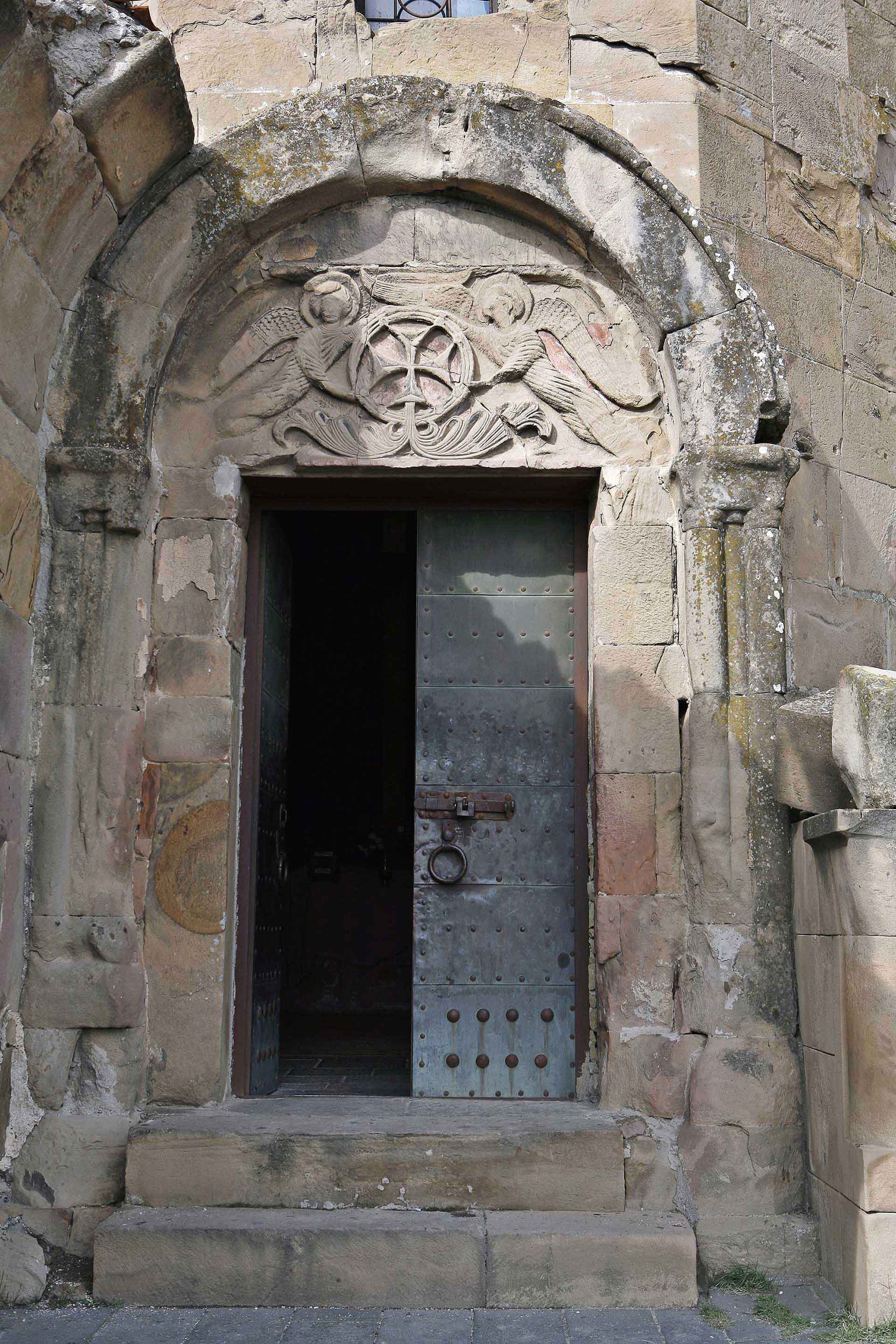 Southern door with the representation of the Ascension of the Cross

The Church of the Holy Cross is one of the most famous landmarks of Georgia distinguished for the harmony of structure and topography. It had a great influence on the further development of Georgian architecture being imitated in several churches built in various parts of the country (Ateni in Shida Kartli, Martvili in Egrisi, Dzveli Shuamta in Kakheti).