The first opera performances in Tbilisi were staged in the mid-nineteenth century. The present building of Tbilisi Opera and Ballet State Theatre was constructed from 1880 to 1896 by Viktor Schroeter, a prolific architect from St-Petersbourg who worked in many cities of the Russian Empire. He designed Tbilisi Opera House in Neo-Moorish style, which spread across Europe and America in the latter half of the nineteenth century. This style was promoted by the Russian authorities as appropriate for public buildings in the Caucasus.
Tbilisi Opera House. Front façade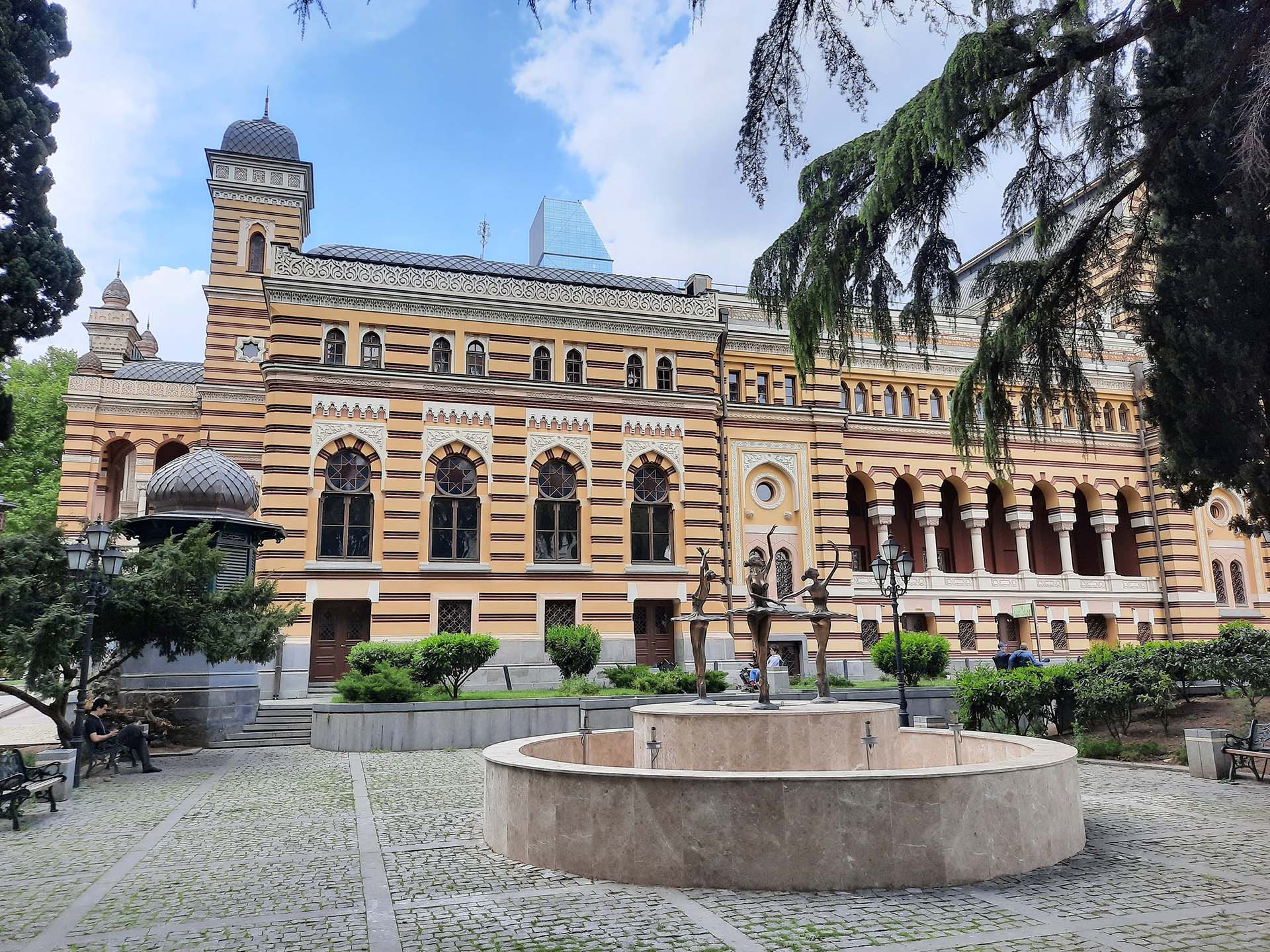 Tbilisi Opera House. Lateral façade

Tbilisi Opera House is an imposing colourful building with façades featuring alternating yellow and reddish bands. The centre of the front façade overlooking Rustaveli Avenue, the main street of the city, is dominated by a two-storey entrance porch richly adorned with stucco ornaments and topped with turrets. Islamic geometric and foliage patterns, muqarnas plasterwork, and pointed arches contribute to the oriental image of Tbilisi Opera House.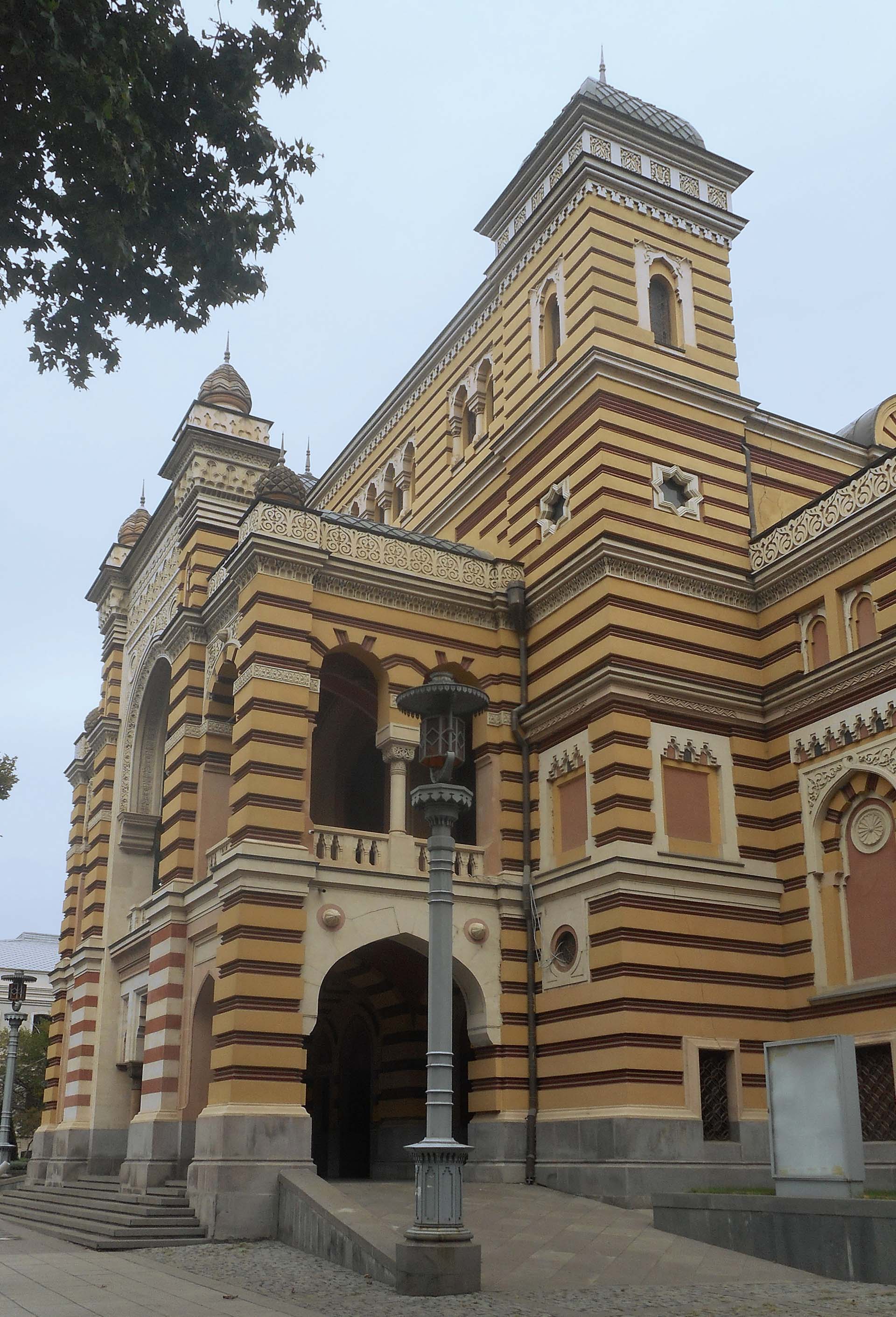 Tbilisi Opera House. Entrance porch

However, while being Neo-Moorish in decoration, it is a typical European opera house in plan and general structure. It has a large performance space with a capacity of 1065 people. The seating layout is fan-shaped, giving good sight lines for every spectator. Five tiers of lateral and back balconies surround the auditorium. The spacious stage is rectangular in plan. Ample stucco decoration is not only an embellishment but also a part of acoustic design. Ornaments, painting, and mirror work adorn the entrance hall, foyers, main staircase and galleries as well.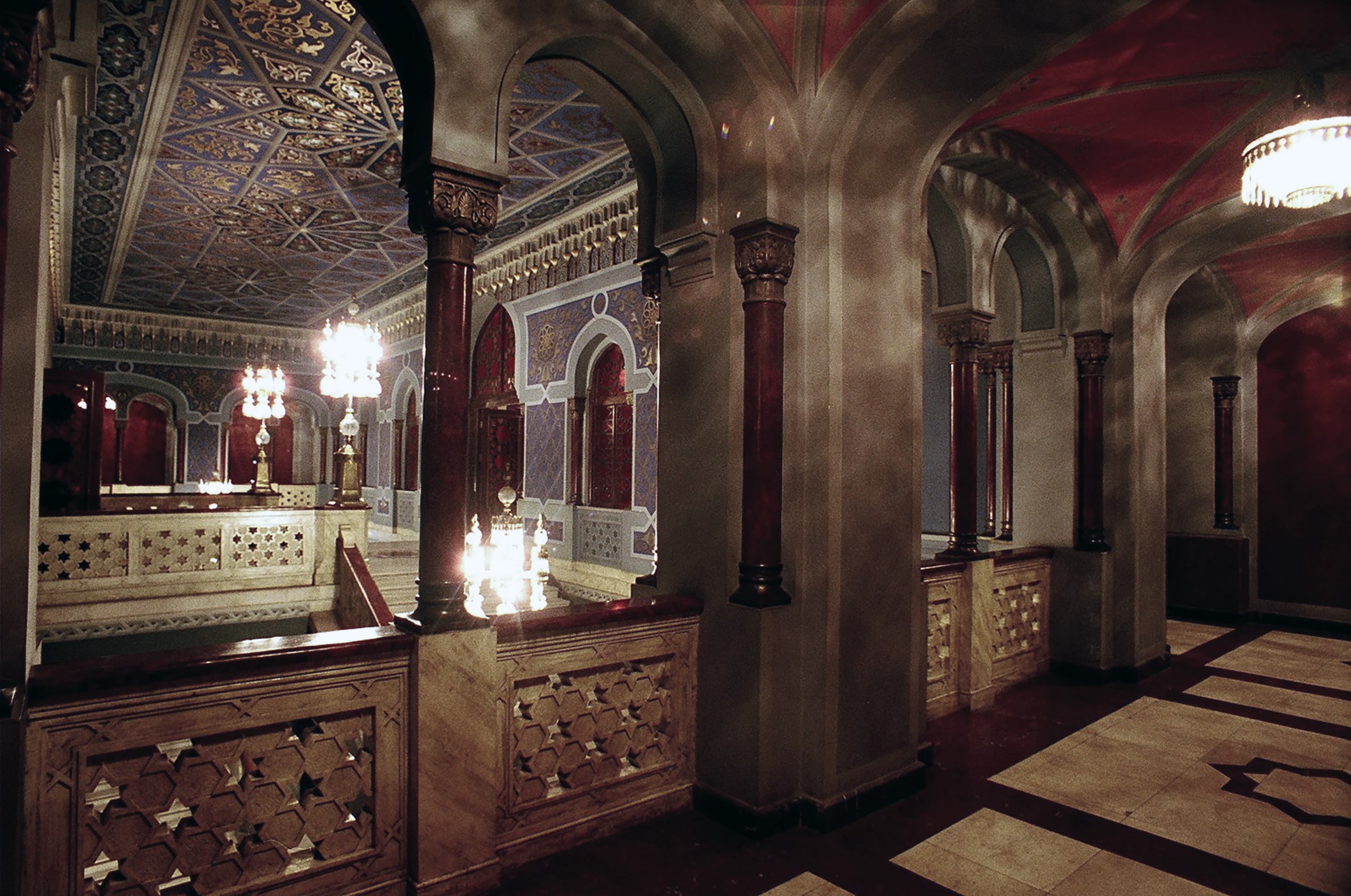 Tbilisi Opera House. Staircase and upper foyers

The interior of the Opera house was almost completely destroyed in fire in 1973 and was restored in a form close to the original design. The hall underwent refurbishment again from 2010 to 2016. On the both sides of the Opera House there are small gardens. The garden to the left serves as a burial place of the prominent Georgian composer Zacharia Paliashvili and opera singers Vano Sarajishvili and Zurab Anjaparidze.