The main square of the Georgian capital, now referred to as the Freedom Square, has been the center-stage for major dramatic events from the recent history. Back when the Russian 11th Red Army Corps staged a parade to celebrate invasion of Georgia, the square looked completely different—with merchant Tamamshev's caravanserai at its center. On April 12, 1851, this Mauritanian-style building became home to the first opera house in the Caucasus.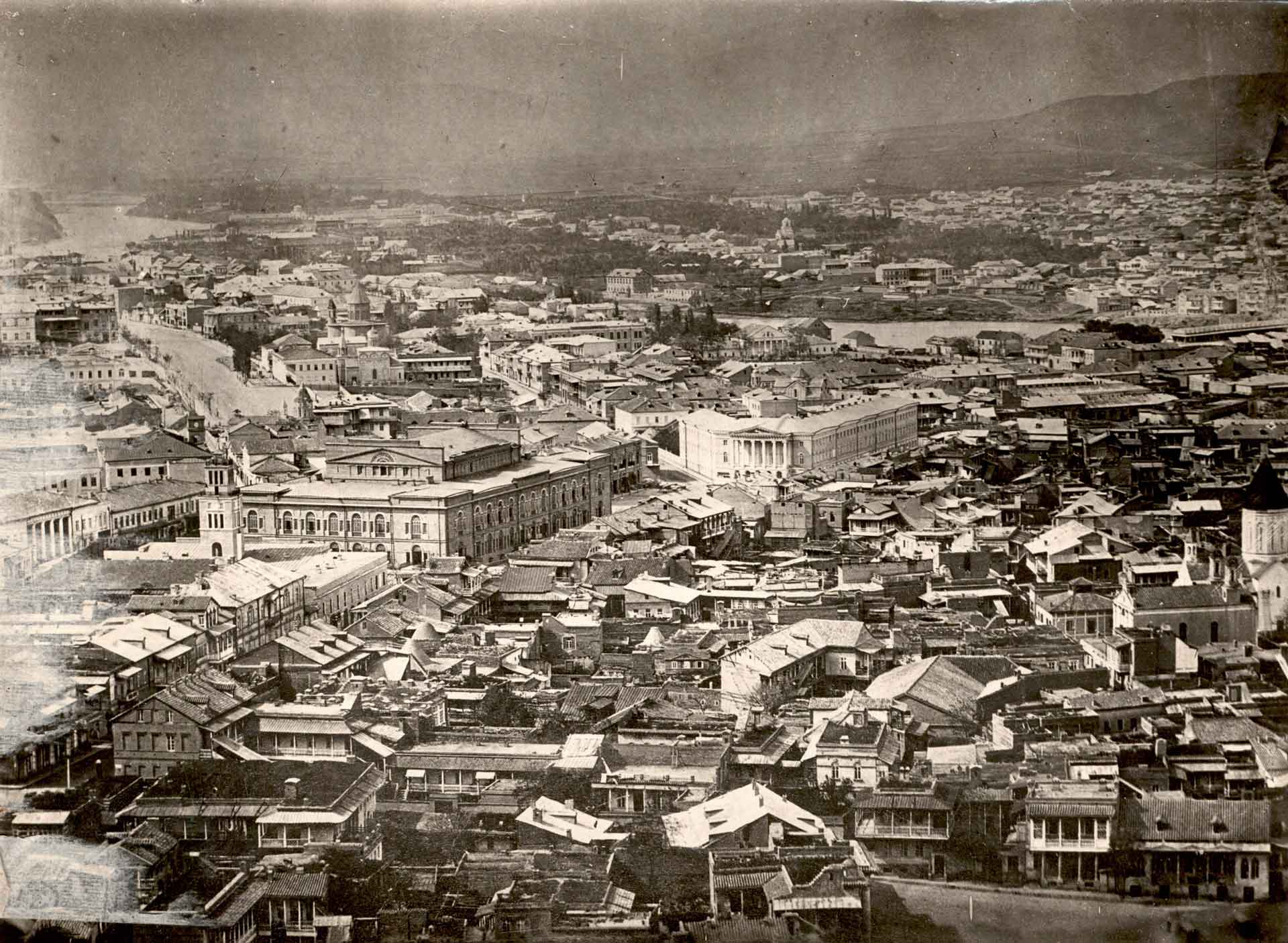 The Caravanserai building. 1860s. (from Goga Kartvelishvili's private collection)

Alexandre Dumas was enormously impressed by the beautiful theater hall. "I have seen nearly every theater, but not a single one of them could compare to the Tbilisi Opera Theatre," wrote the great French novelist in the chronicles of his trip across the Caucasus.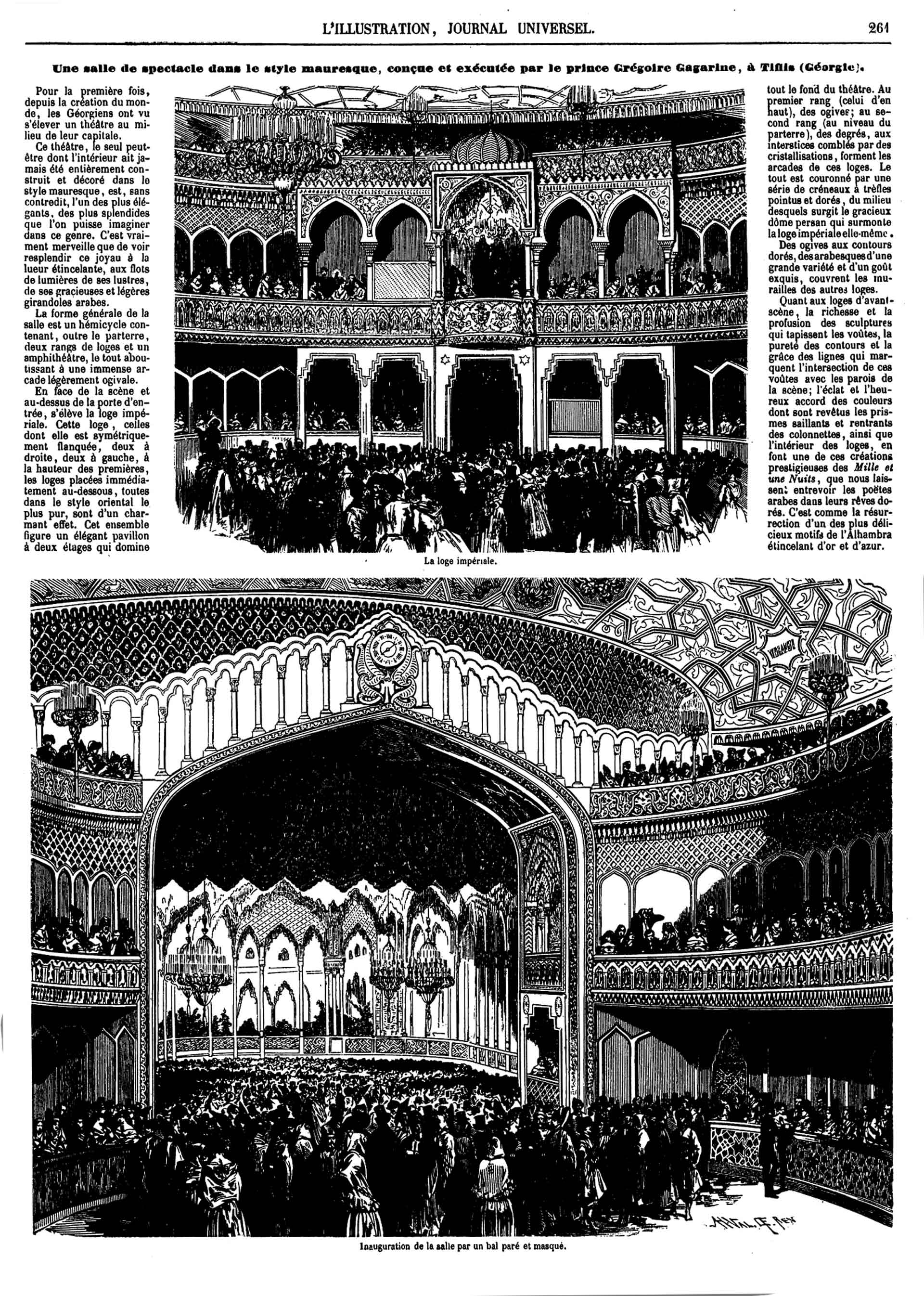 Parisian newspaper L'Illustration (the October 25, 1851 issue), featuring an extensive article about the Tbilisi Opera House by Edmond de Bares, alongside with a couple of photos of the interior

The very opening of an opera house was a major event of the 19th century, which ended up transforming city life considerably. Word has it that local residents would often hum La donna è mobile from Verdi's Rigoletto, while young street sellers would yell "Figaro here, Figaro there, Figaro up, Figaro down" (Figaro qua, figaro lá, figaro su, figaro giú) as they carried fruits and vegetables around.
The opera gained tremendous popularity, but ballet remained relatively unknown to the Georgian public until the arrival of four ballet dancers from St. Petersburg, whose uncanny performance served as an introduction to the genre. This is said to have taken place a year after the grand opening. Turns out, excerpts from the second art of La Sylphide were presented at the Caravanserai Opera. And that is the first official ballet performance at the Tbilisi Opera Theatre. Dance is no new to Georgians. In fact, it is one of their favorite pastimes. Georgian folk music is essentially impossible to imagine without choreography. Sometimes, elements of dance are incorporated into songs, or a song accompanies the entire dance. That is precisely why the event did not come as a surprise. What the audience found astonishing was the very act of dancing on stage, which they had never seen before. And here it was—a chance to finally see and judge it live. This rigorous yet tasteful audience found some of the dancers agreeable but disapproved of others. On the other hand, the local newspaper Kavkaz (Caucasus) reported that the spectators clapped so long, they almost tore their gloves.
The first official premiere of ballet took place on January 18, 1854, two years after the grand opening of the Theater. La Gitana, composed by Hermann Schmidt and Daniel Auber, was the first full-length ballet performance in Tbilisi, choreographed by Filippo Taglioni. Staged initially in St. Petersburg, it later premiered in Tbilisi in honor of Fyodor Manokhin, an influential ballet master from Moscow.
23 years later, the Caravanserai building was destroyed by a massive fire, which is currently believed to have been arson. Turns out, Tamamshev even threatened not to restore the building if it would end up housing a theater again. That is how theatrical life at the Caravanserai came to an abrupt end.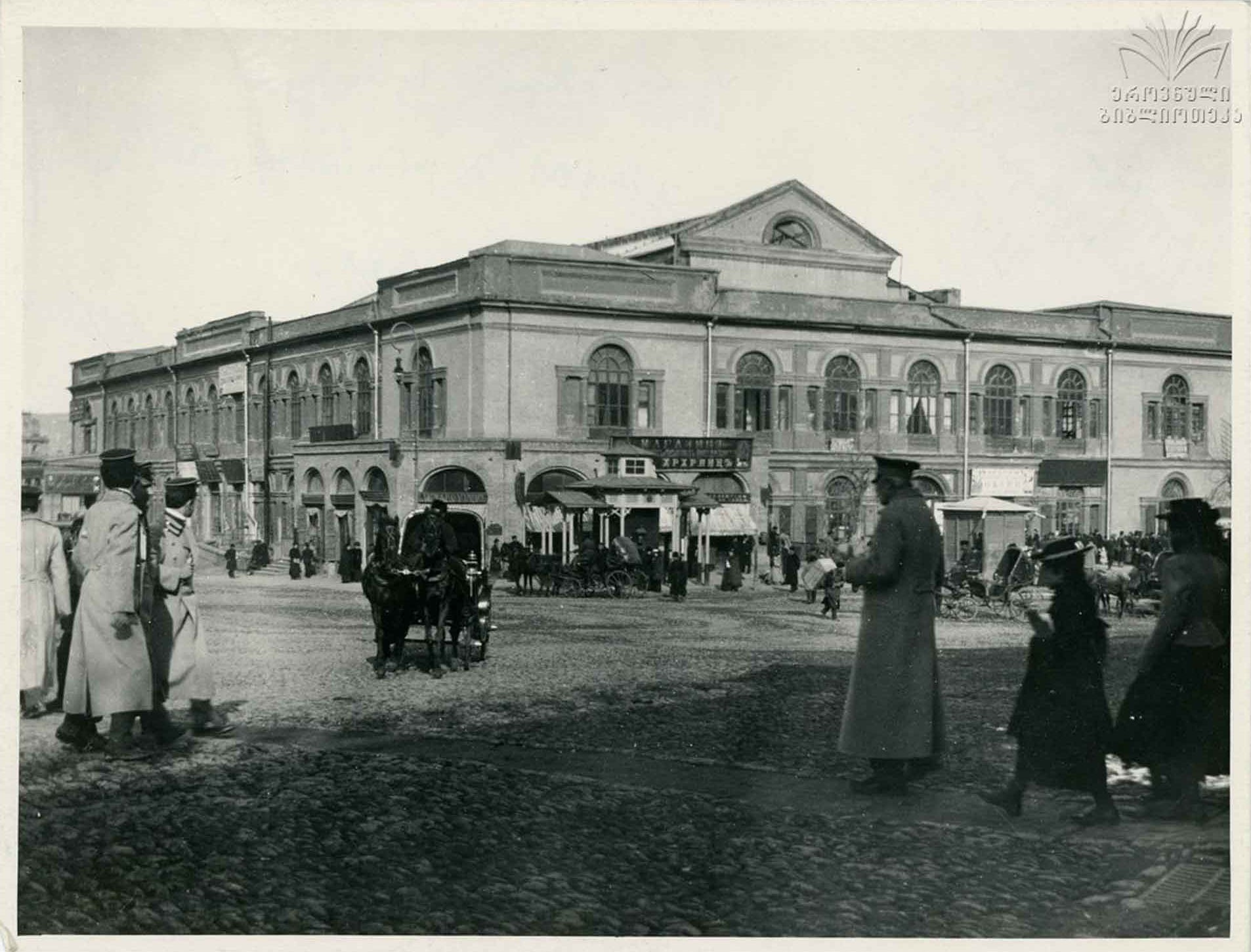 View from the caravanserai (Iverieli Digital Library)
As a result, the Opera House moved to the "summer stage" at Mushtaidi Garden, where it ended up staying for more than two decades. This portion of history of local theater with virtually no suitable space was filled with excitement: performances by Chaliapin, chamber music by Tchaiskovsky and more. However, based on local cultural accounts from the 19th century, ballet was considered rather mediocre and carried little to no tangible significance at the time. The troupe typically consisted of as few as six dancers but was known to include up to about ten members at times.
Gradually, an increasing interest towards ballet led to rising demand for original Georgian performances with a native twist. For example, one would often wonder why Georgian weddings or grape-stomping rituals could not be considered worthy of unique dance moves. There was certainly no shortage of ideas, but not a single choreographer or real troupe was around to bring them to fruition.
Perhaps, the amount of interest towards ballet was the result of guest appearances of all those dancing virtuosos that would frequent Tbili. Back in 1891, Maria Perini, former student of Enrico Cecchetti and an 18-year-old prima ballerina at the Turin Royal Opera at the time, performed on the summer stage. Based on certain accounts, Perini dazzled the audience with unprecedented fouettés, but for some reason, neither the number of turns or the very nature of the move ended up sparking interest of the local press.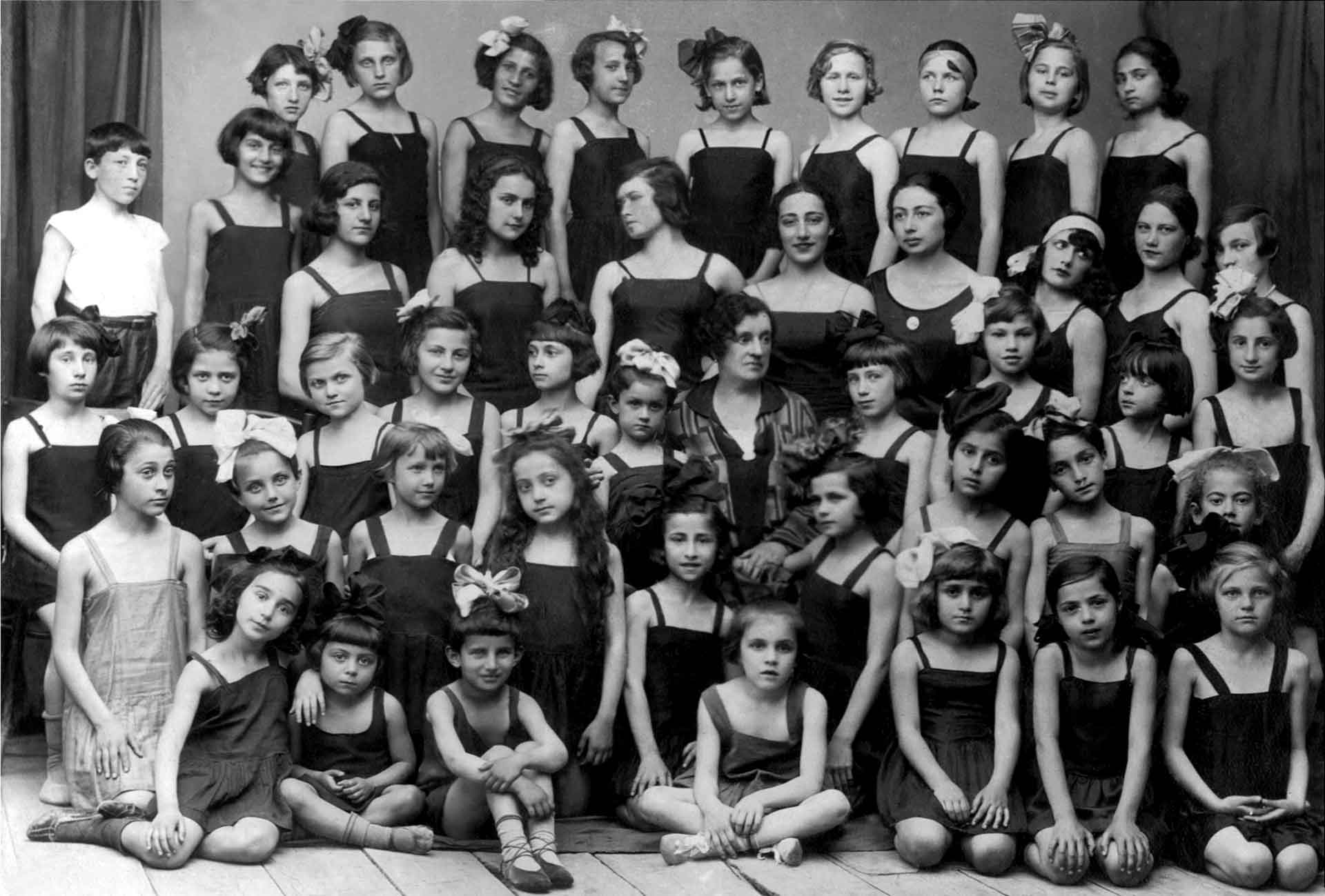 Maria Perini and her students from the ballet studio (Tbilisi State Opera and Ballet Theater Archives)
Perini's arrival and her decision to stay here for good was serendipitous for Georgian ballet. She ended up dancing for ten years, up until 1916, when she opened the first private ballet and classical dance studio, known to have raised countless masters of Georgian ballet, including Vakhtang Chabukiani. In the meantime, Georgia declared its independence, which technically meant that nothing would now threaten Perini's future plans. However, events took an unexpected turn. Shortly after Sovietization, Perini's husband, Polish painter Henryk Hryniewski was arrest and shot in a 1937 repression wave, while Perini herself was forced to return to Turin.
The official debut of Georgian ballet took place on the stage of the new Tbilisi Opera and Ballet Theater building, which has been a truly delightful element of the main street of Tbilisi, Rustaveli Avenue, since 1896.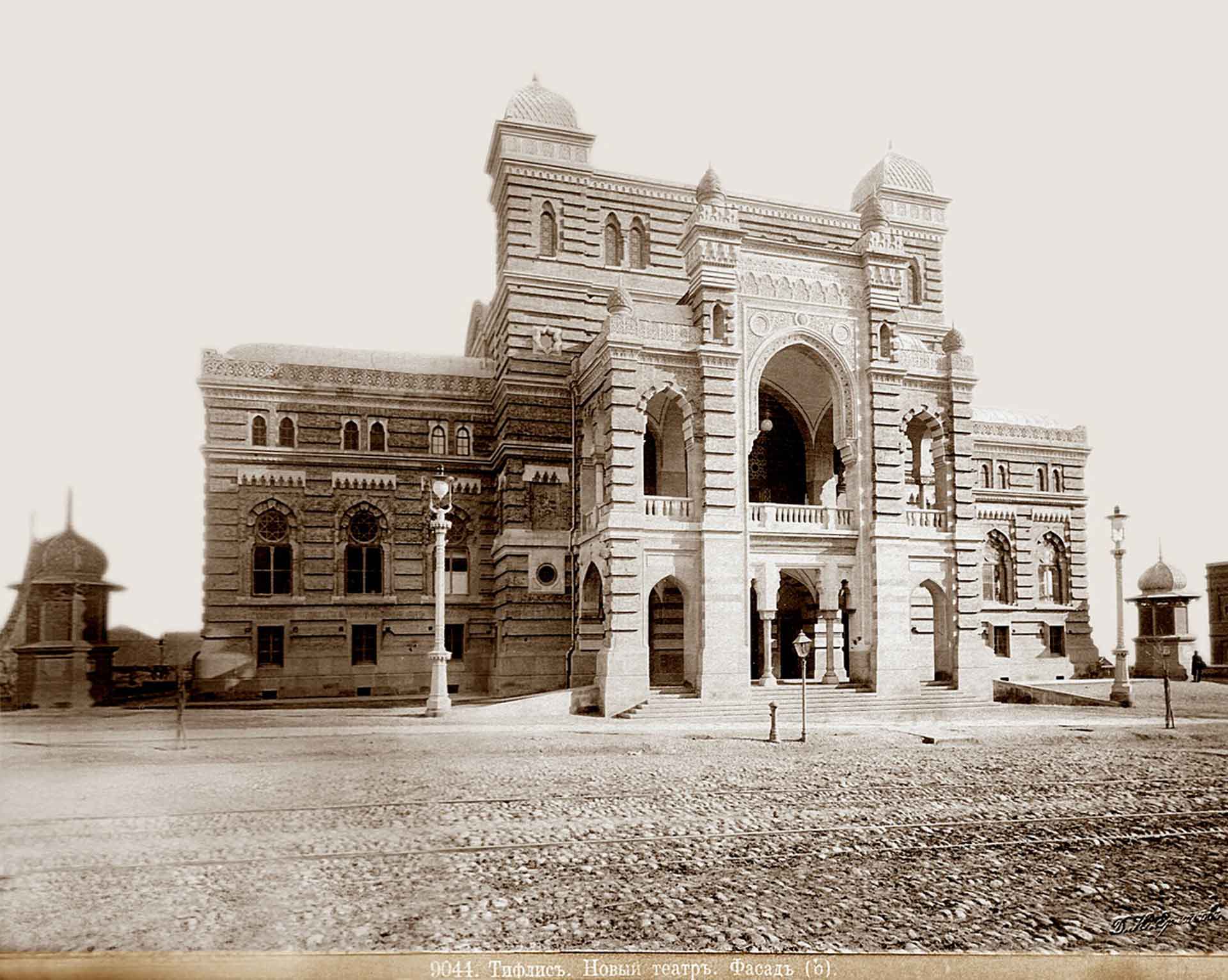 Tbilisi Opera and Ballet Theater building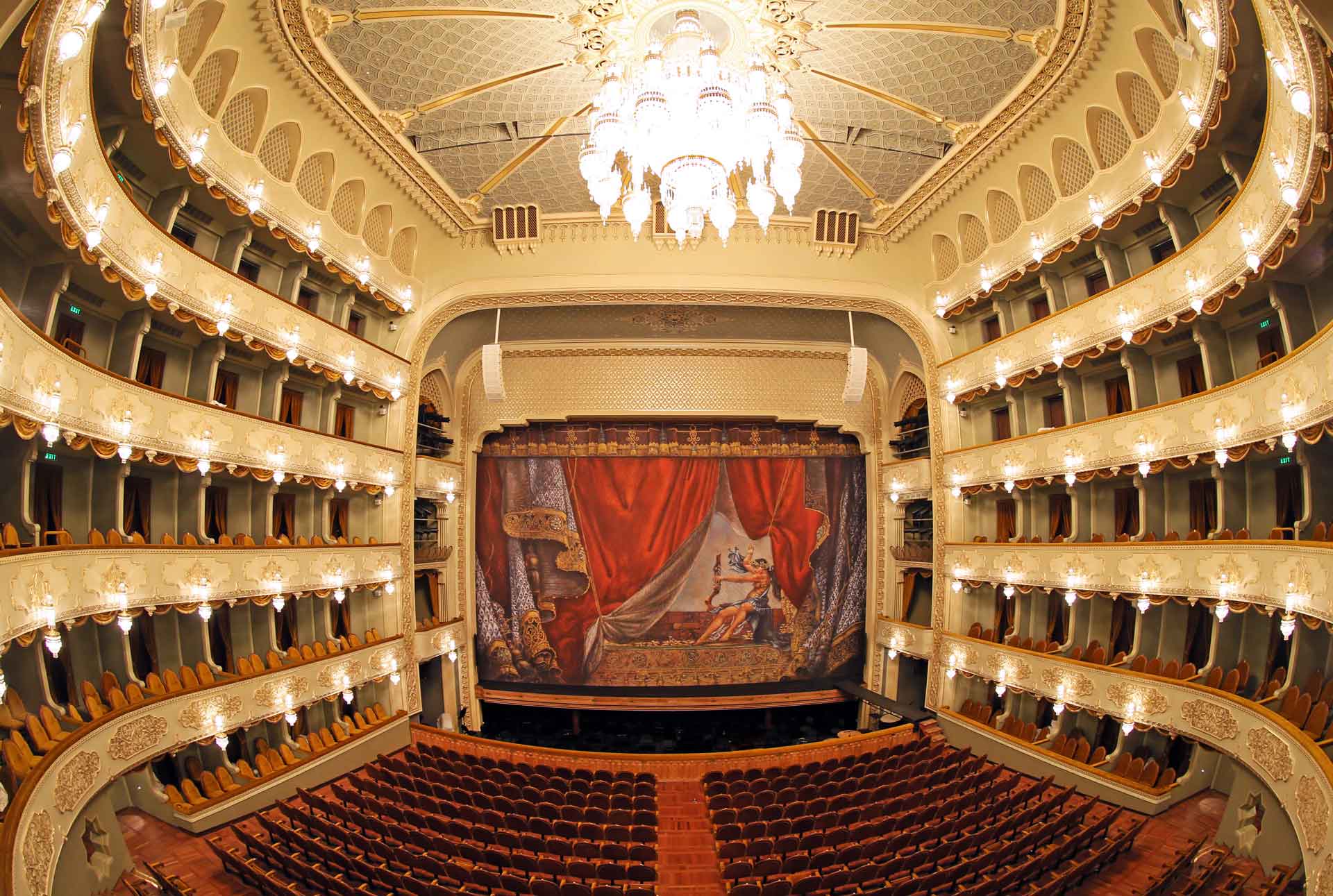 Tbilisi Opera and Ballet Theater Curtain illustrated by Sergo Kobuladze
Mathilde Kschessinka, Isadora Duncan, Maya Plisetskaya and Mikhail Barishnikov have graced this stage with their performances. It was this very stage where George Balanchine got to present the New York City Ballet back in 1962, upon his first return to his homeland.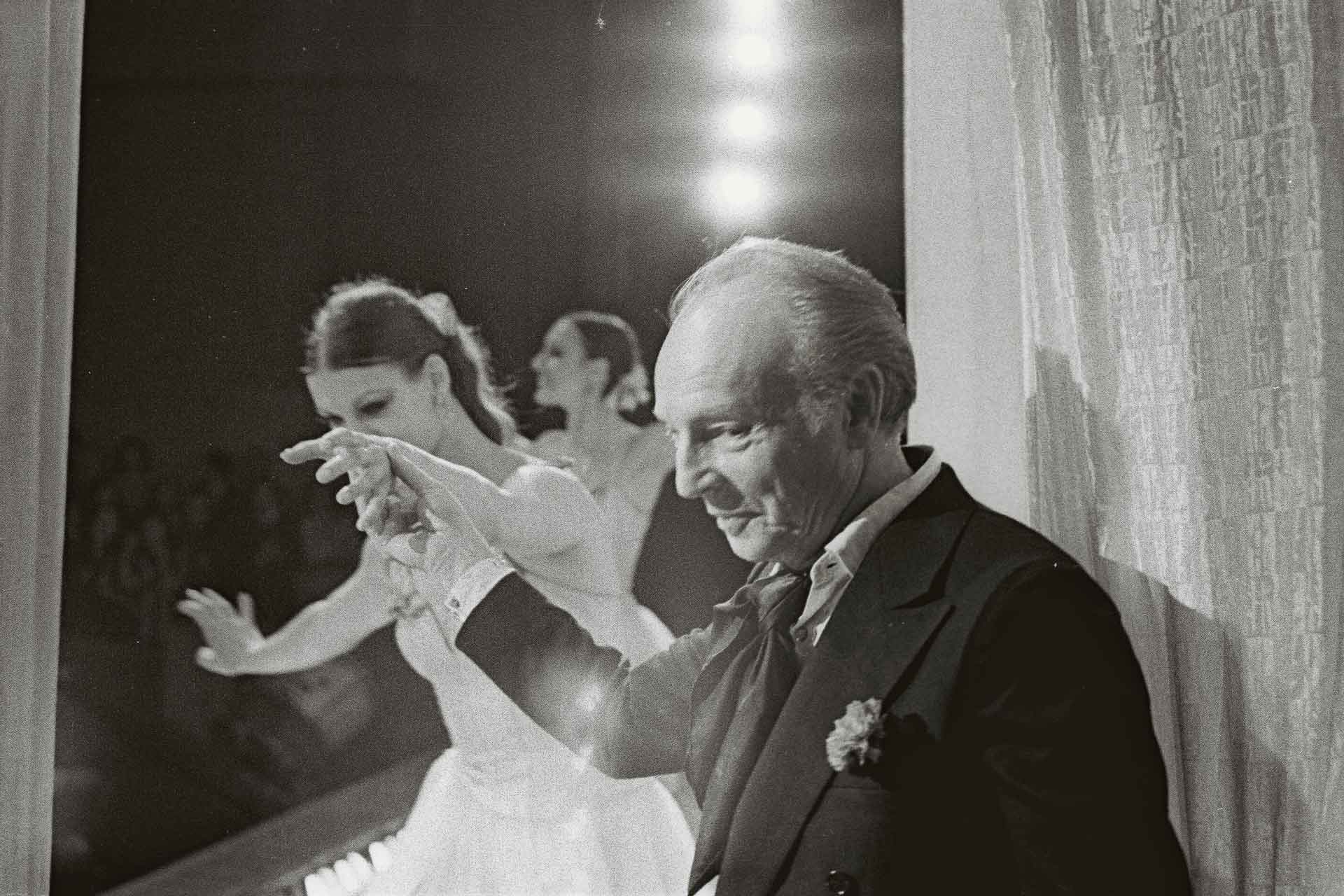 George Balanchine in Tbilisi. Photo by Bondo Dvalishvili (Tbilisi State Opera and Ballet Theater Archive)
The first Georgian ballet, Andria Balanchivadze's Mzechabuki, choregraphed by Vakhtang Chabukiani, Premier danseur of the Kirov Ballet (now named Maria's Theater, St. Petersburg), premiered here. Most of the performers had graduated from Maria Perini's studio. Based on Chabukiani's accounts, the order came from Lavrentiy Beria, as part of preparation for the Decade of Georgian Art and Literature in Moscow. Georgian ballet was supposedly to be included in the official program, but only a small excerpt from the ballet, ancient Georgian war dance Khorumi, ended up being performed at the Bolshoi Theater.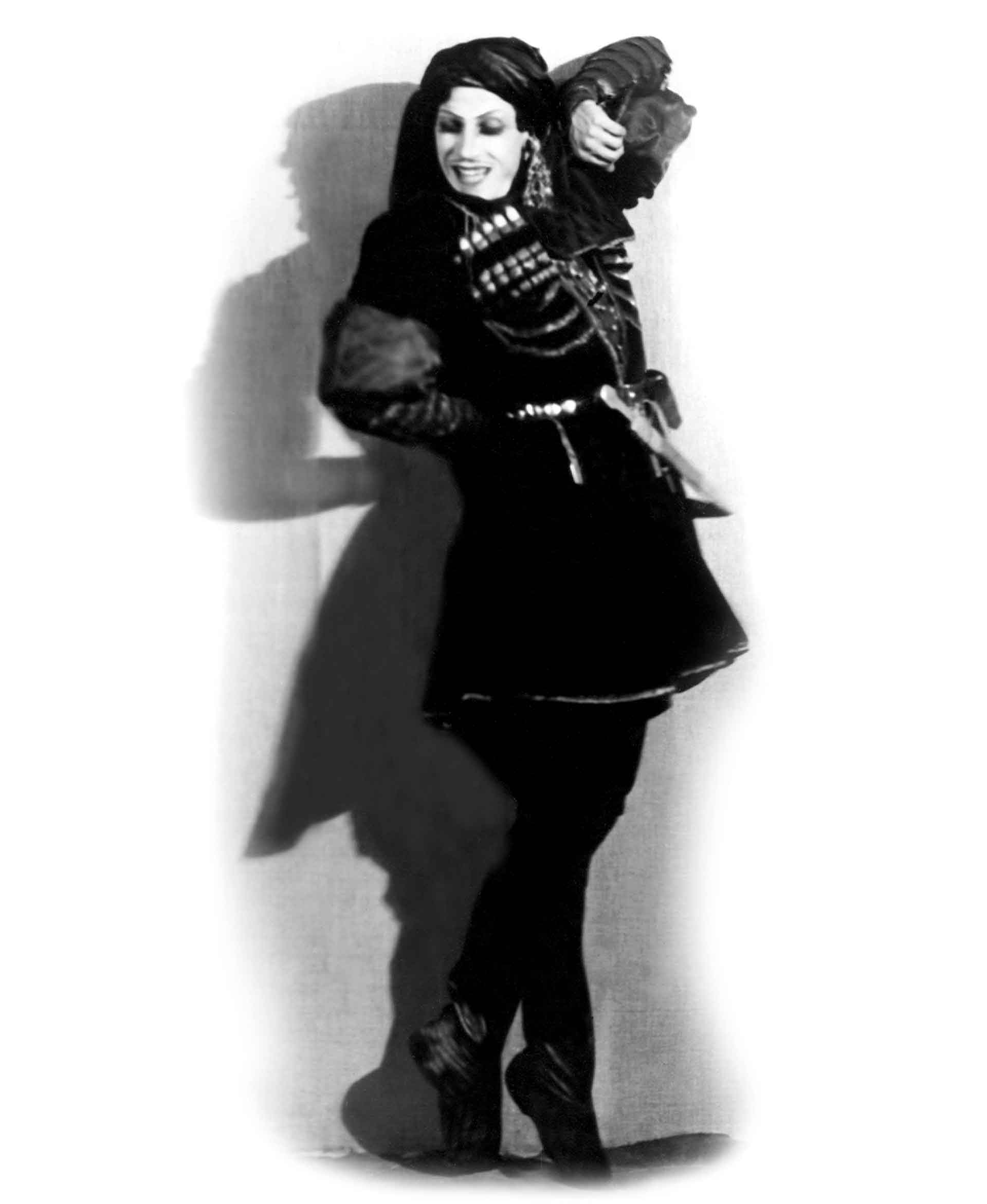 Vakhtang Chabukiani (Jarji. Heart of the Mountains. Tbilisi State Opera and Ballet Theater Archive)
Mzechabuki was later renamed as Heart of the Mountains— only after its original premier on December 29, 1936, the official birthday of Georgian Ballet!