Museum of contemporary art is a place where one gets to observe quality of local life—the course of its history, its trials and tribulations, and all of its minuscule attempts to overcome those issues. It is precisely the sum of these notions, set forth by contemporary artists featured at these museums, that encourages this practice.
For decades, absence of a museum for contemporary arts in Georgia has posed incredible challenges for local artists. But the demand for one has certainly always been there. At least as early as the 1980s and 1990s, failure to locate a formal establishment would force foreign visitors with an interest in art to look for locals that could connect them with artists and go door to door to observe them in action. Naturally, that would prove to be insufficient to paint the full picture of the local art scene, and most of this art would end up touring the world in pieces.
Joint studios and workshops made things much easier: for example, the so-called Marjanishvili Theater Workshop, an informal studio of graphic artists, set up at a private residence, was an opportunity for several artists to showcase their work at once, in a group setting. However, that did not solve the problem in its entirety anyway. The Western way, on the other hand, has always been hassle-free: you enter a local museum of contemporary art, select all the artists you are interested in, and then get in touch with them directly—sometimes, through the museum.
Back in June 2011, artists and curators set up a collapsible museum of contemporary art at Deda Ena Park, which was both an art installation and a powerful message of sorts for local authorities, followed by stencils around the city just a year after, asking a single question: "Where is the Museum of Contemporary Art?"
In 2017, Mariam Natroshvili, Natuka Vatsadze and Detu Jincharadze set up a portable Museum of Contemporary Art in a case, to be delivered straight to one's home upon interest. Just a few days ago, Mariam Natroshvili and Detu Jincharadze even launched a virtual space for the same purpose.
Artists have come to face a massive challenge: without a museum of contemporary art in place, they have had to come up with alternative spaces where it would become possible to display art and voice ideas. And, in retrospect, the solution appears to have been found.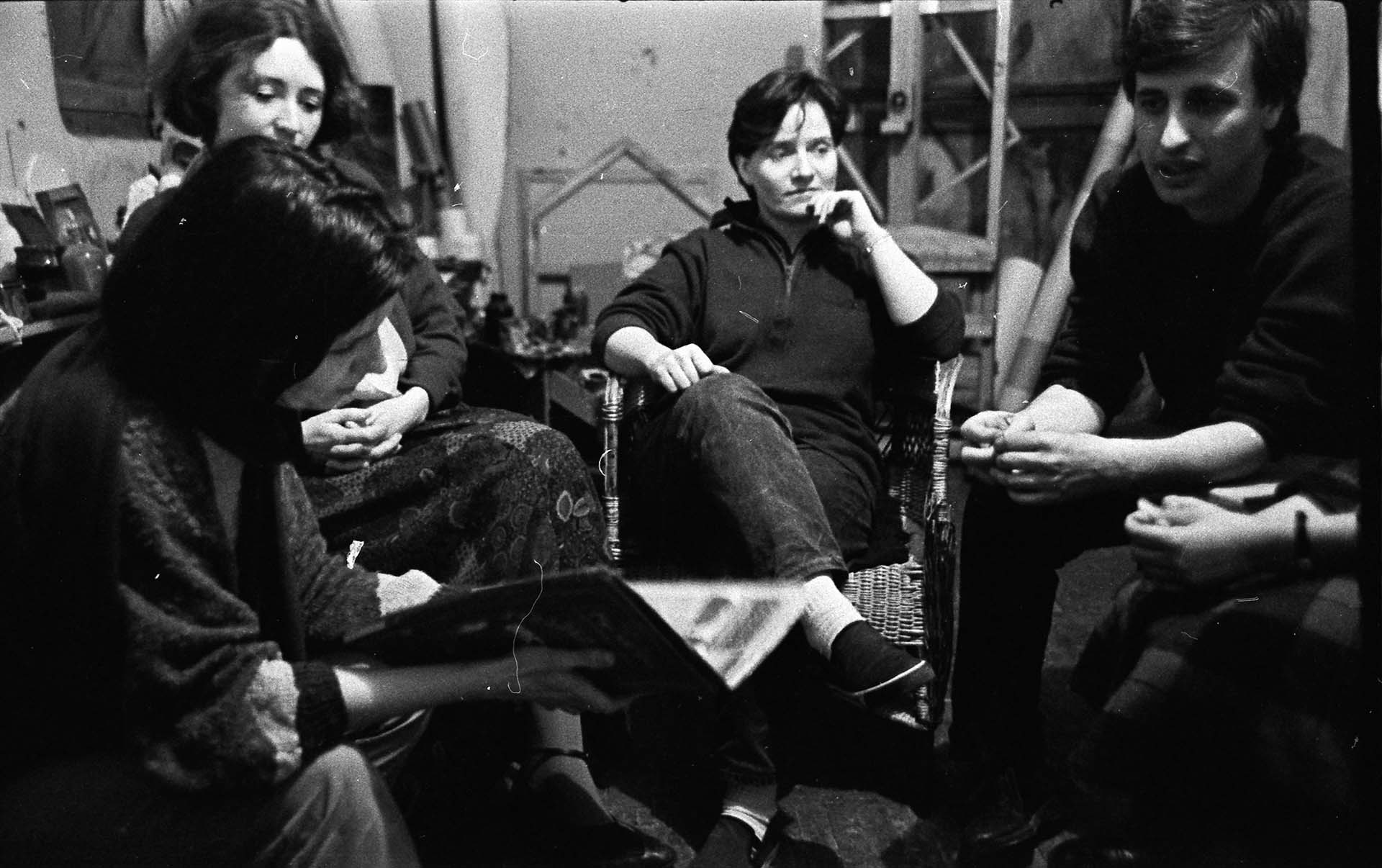 German artists visiting Irakli Parjiani, April 1987.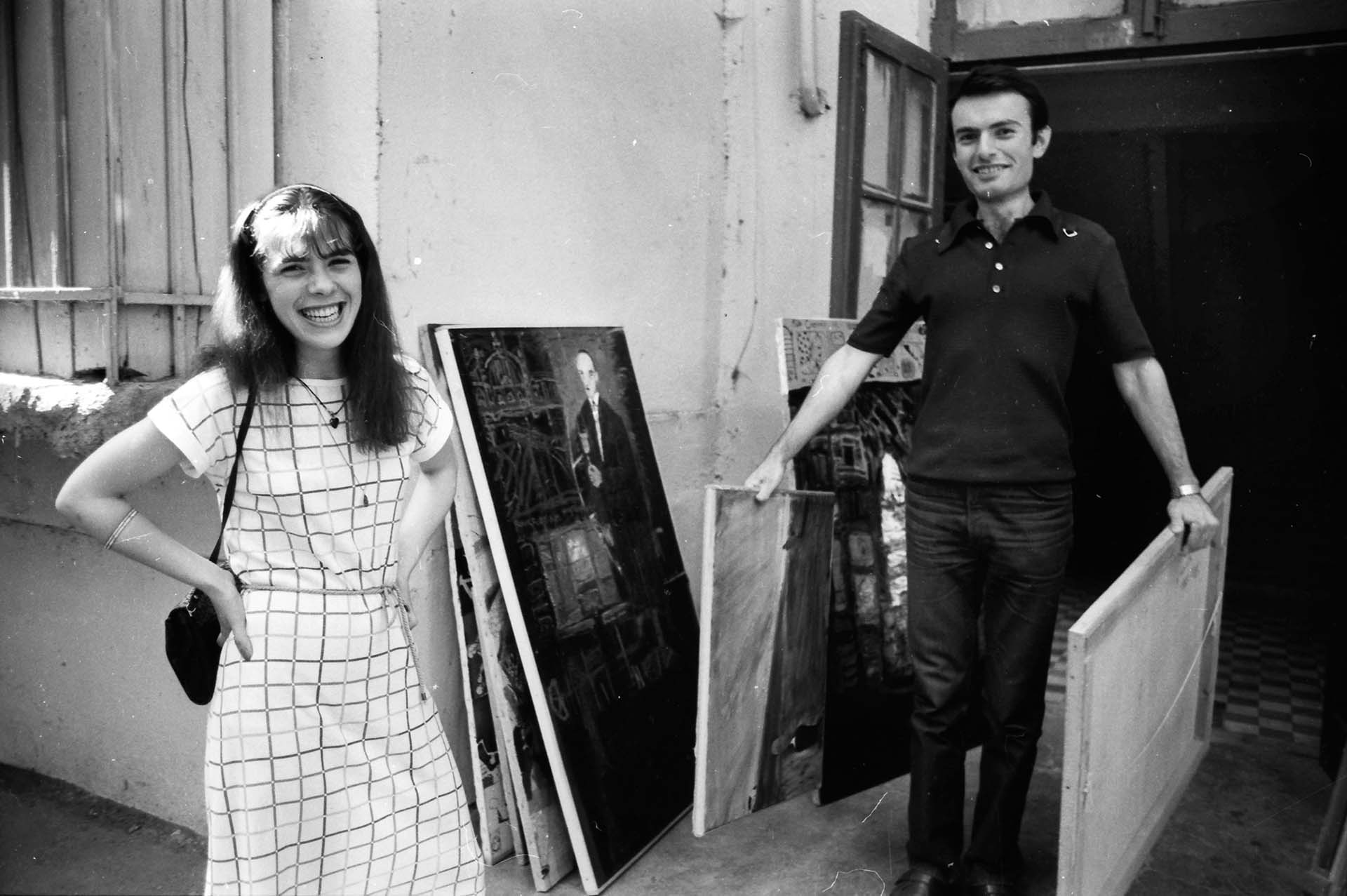 Russian art historian, Zhenya Kikodze, at Karlo Katcharava's private studio, aided by Gia Tagviashvili, September 1988.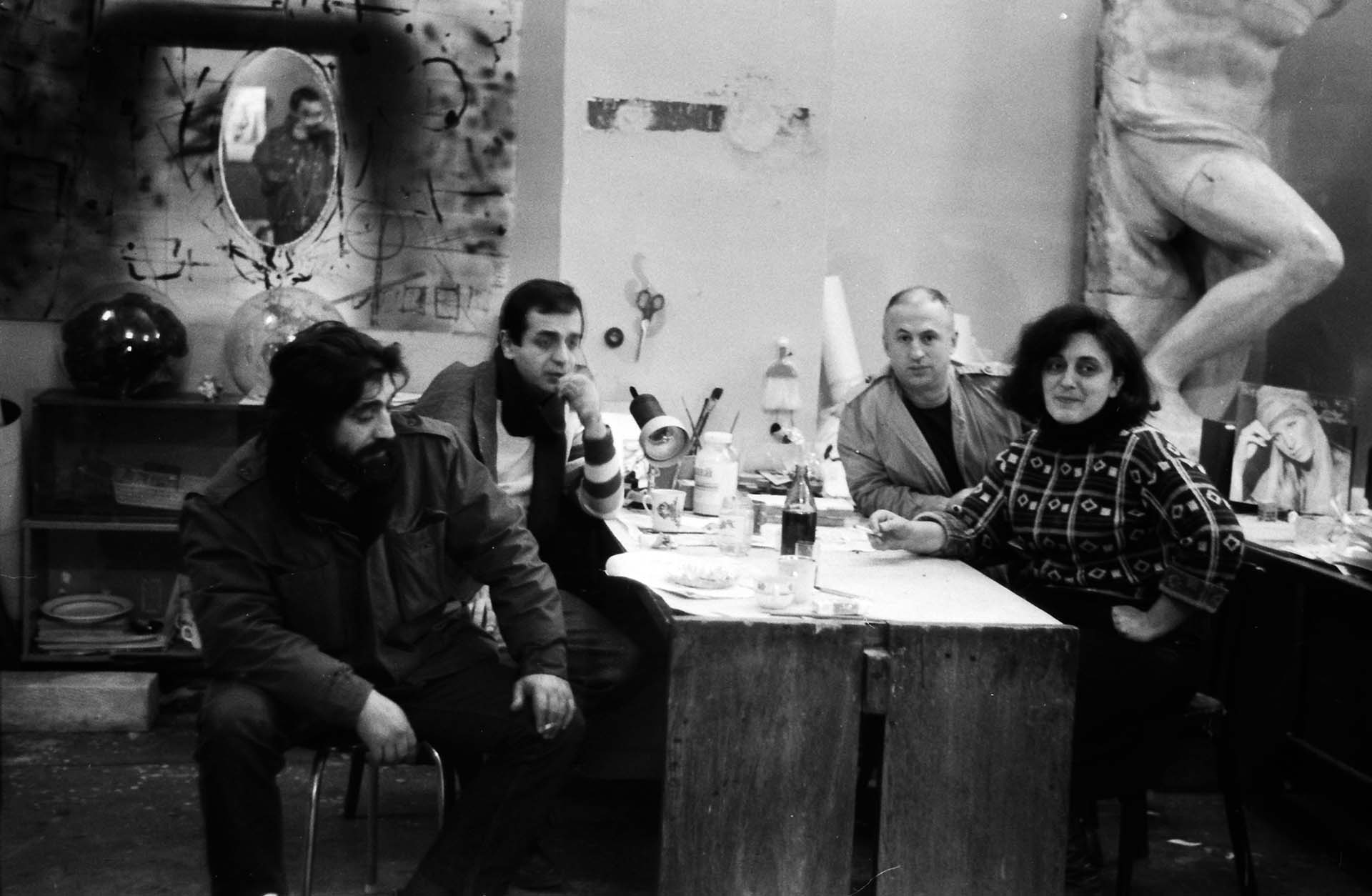 Graphic art studio at the former Artists' House: Temur Sulkhanishvili, Soma Ajiashvili, Alim Rizhanashvili and Nana Churghulia, December 1988.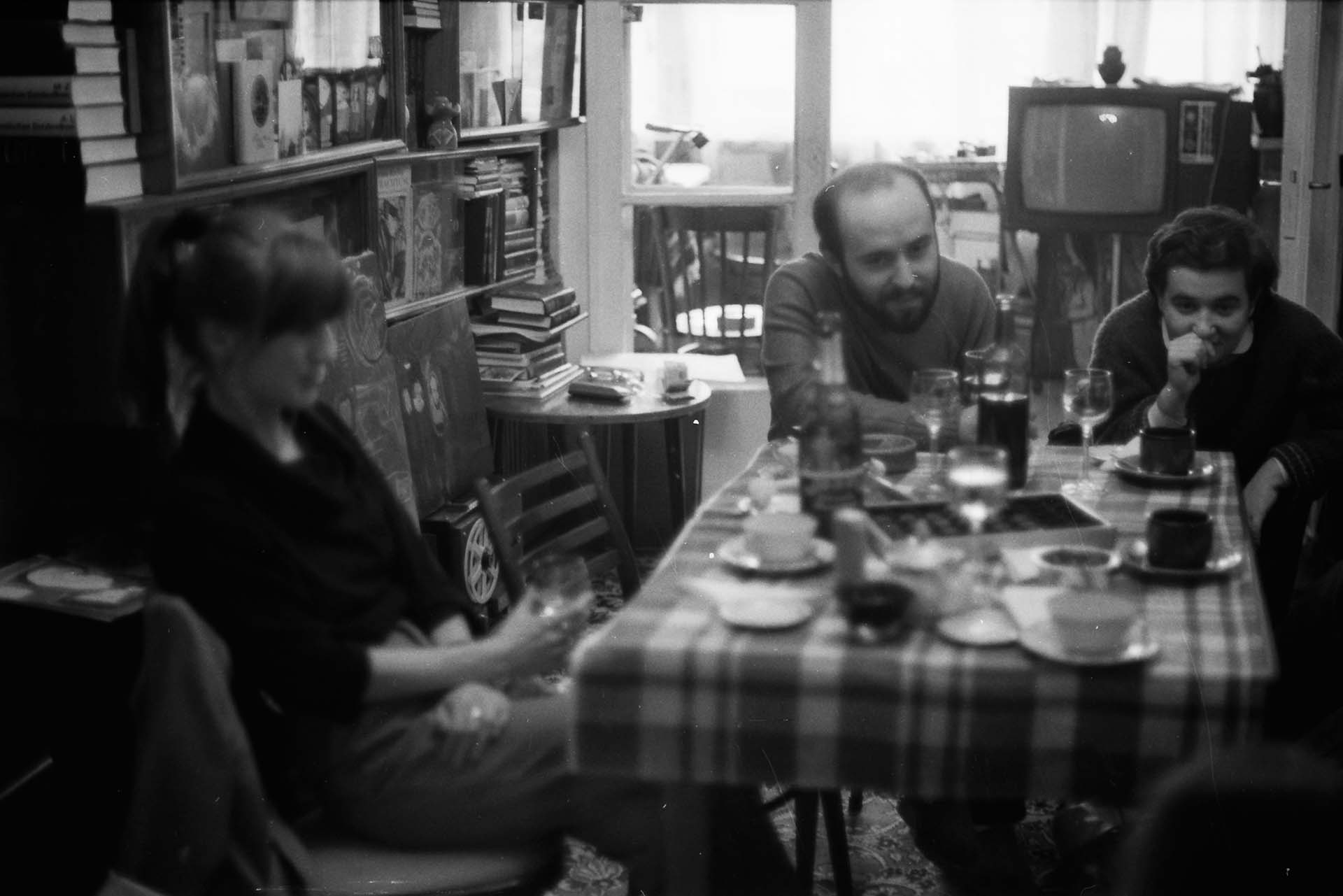 Austrian art historian at Karlo Katcharava's studio, December 1988.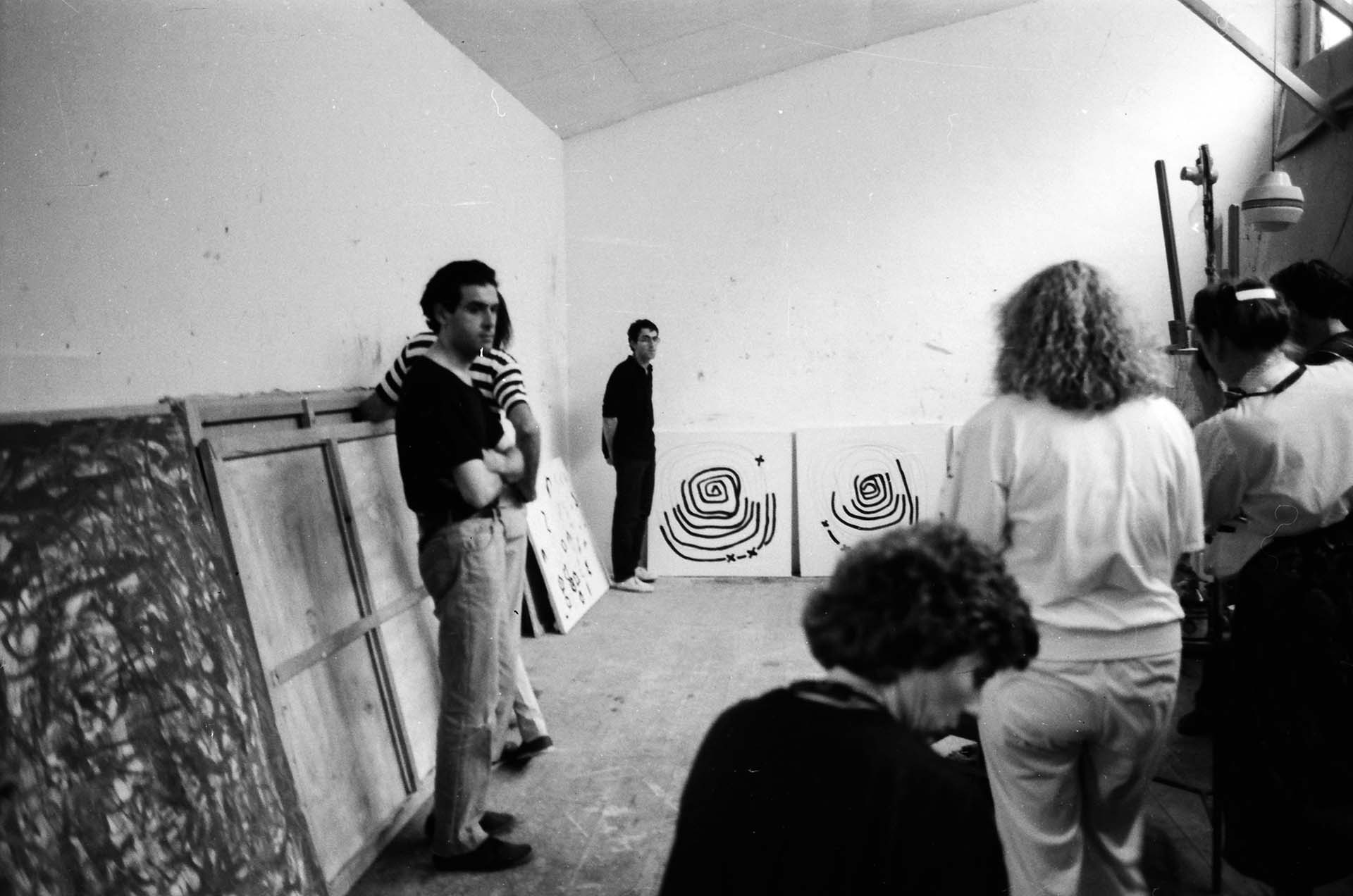 American gallerist at Mamuka Japaridze's private studio, July 1989.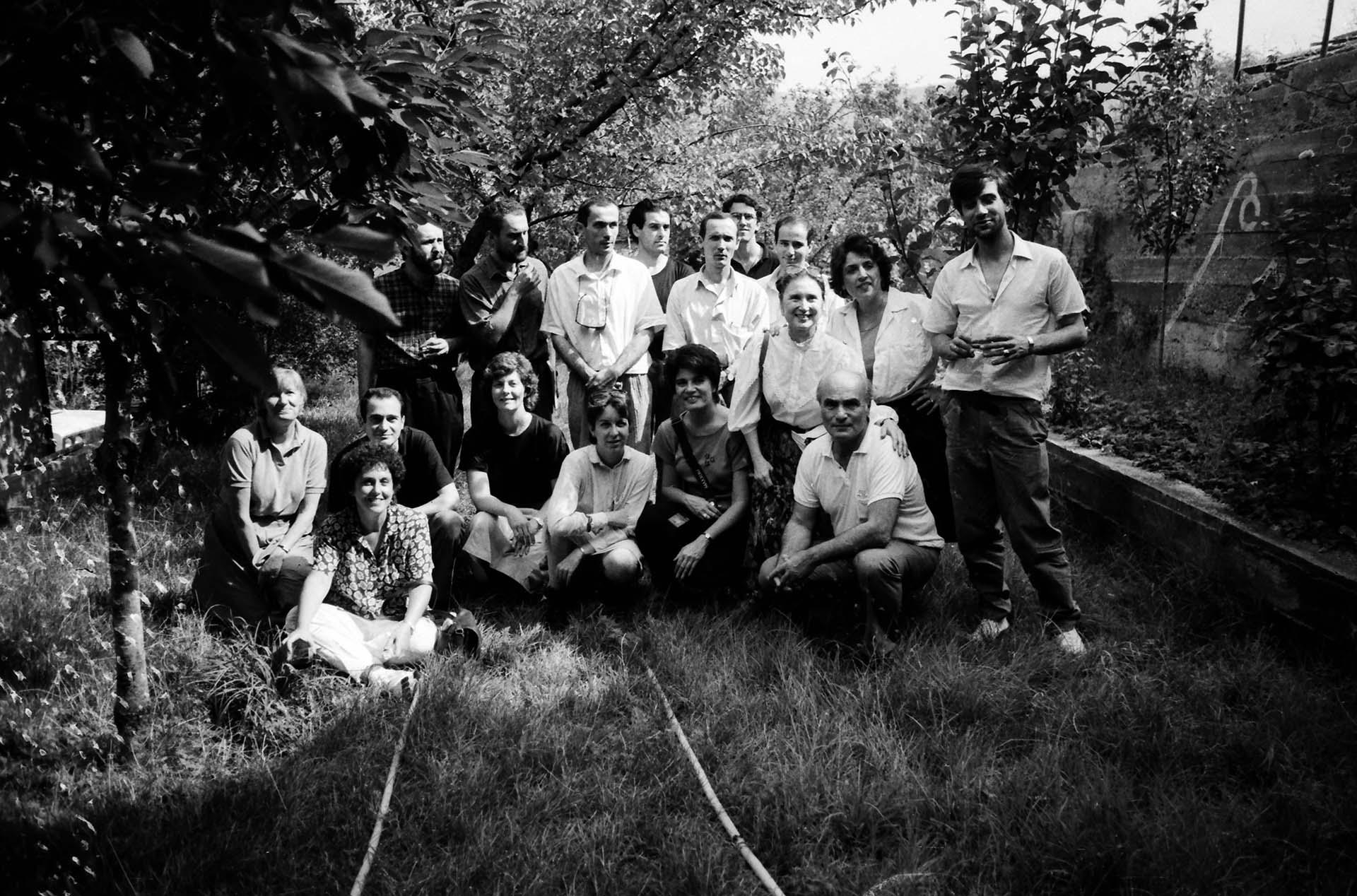 Group photo at the same studio after work, July 1989.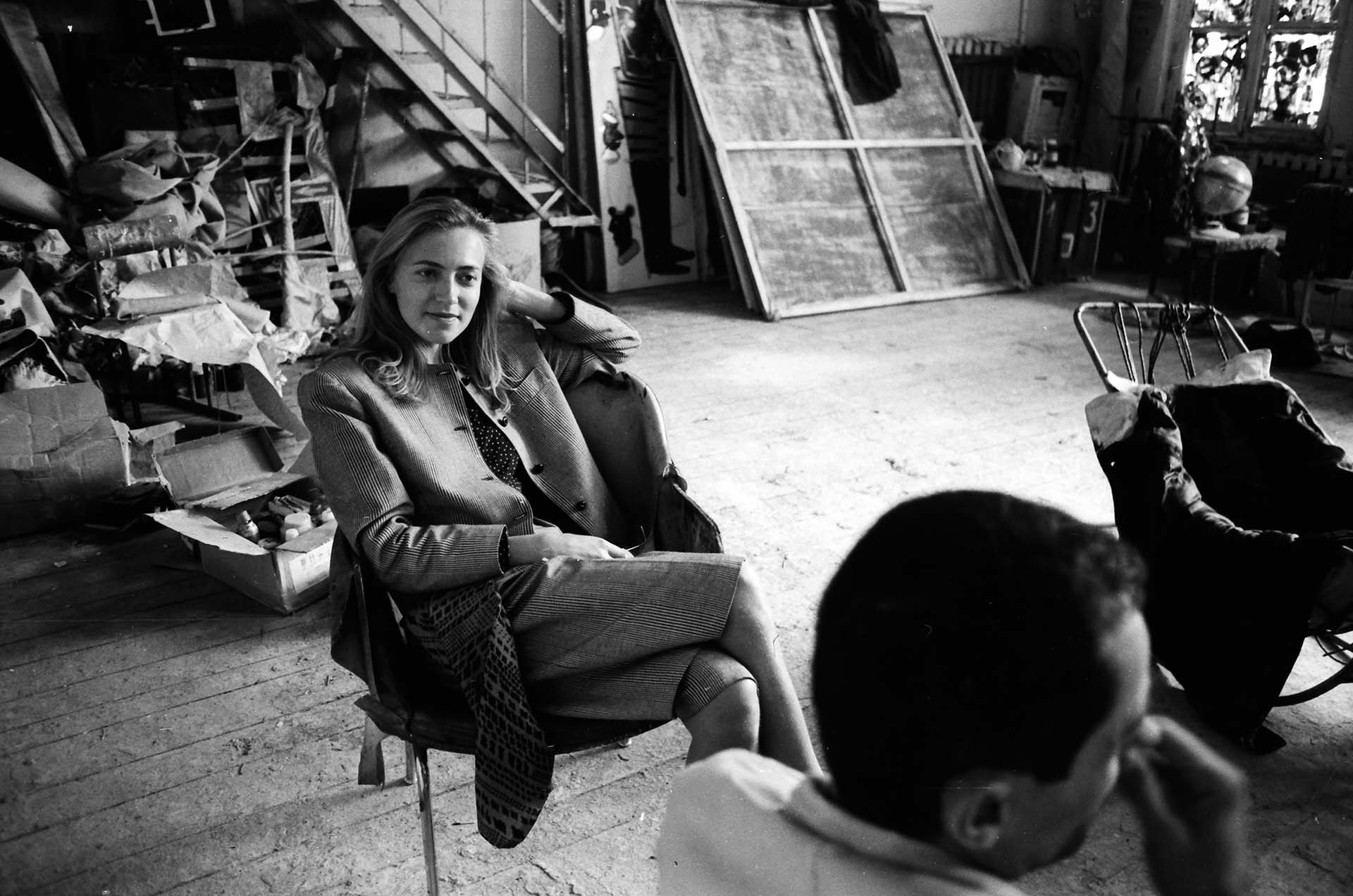 Russian art historian, Tanya Vezhlivskaya, visiting Marjanishvili Theater Workshop, July 1989.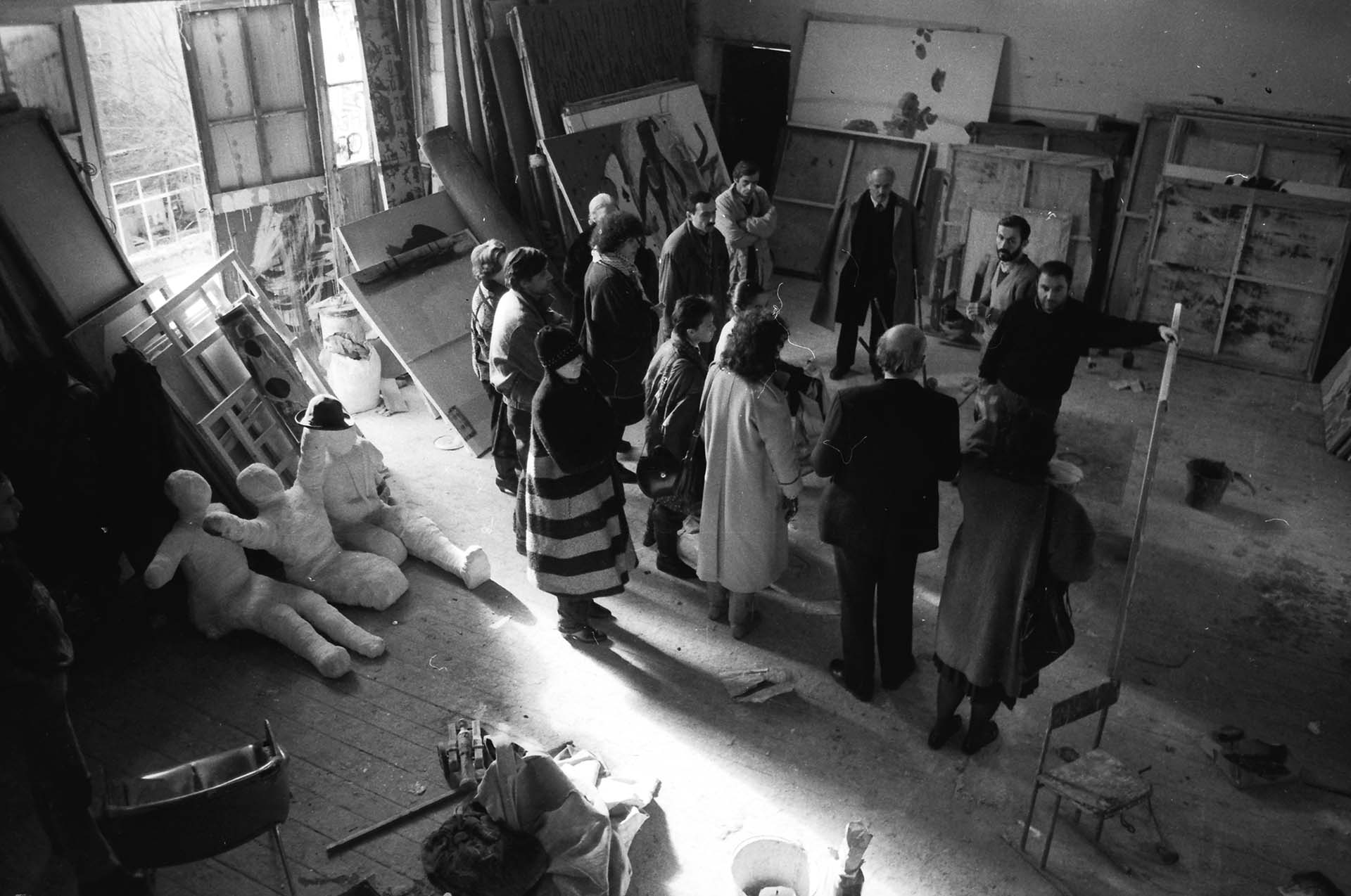 Visitors at Marjanishvili Theater Workshop, December 1989.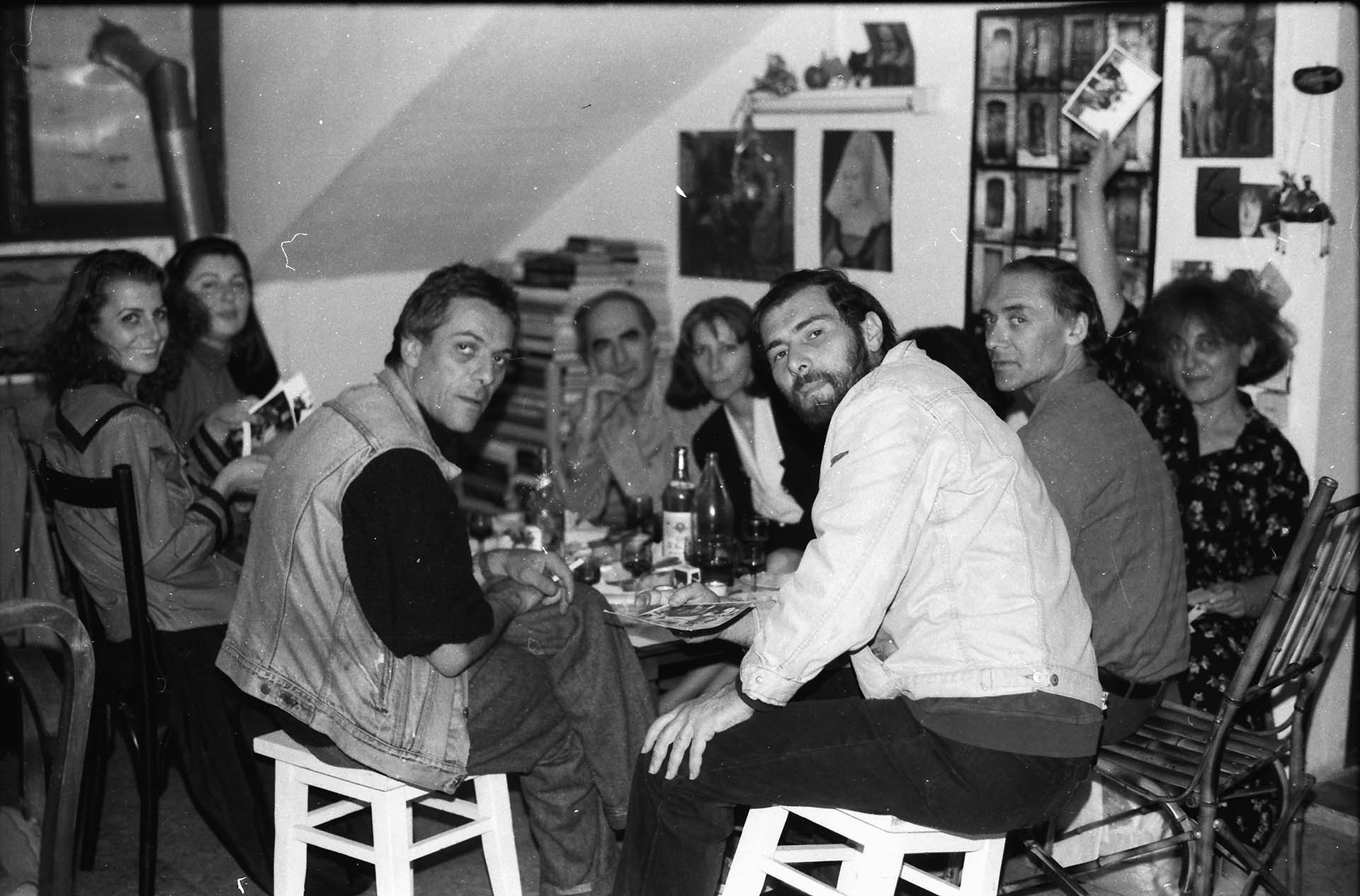 Swiss artist visiting Nana Churghulia's private studio, October 1995.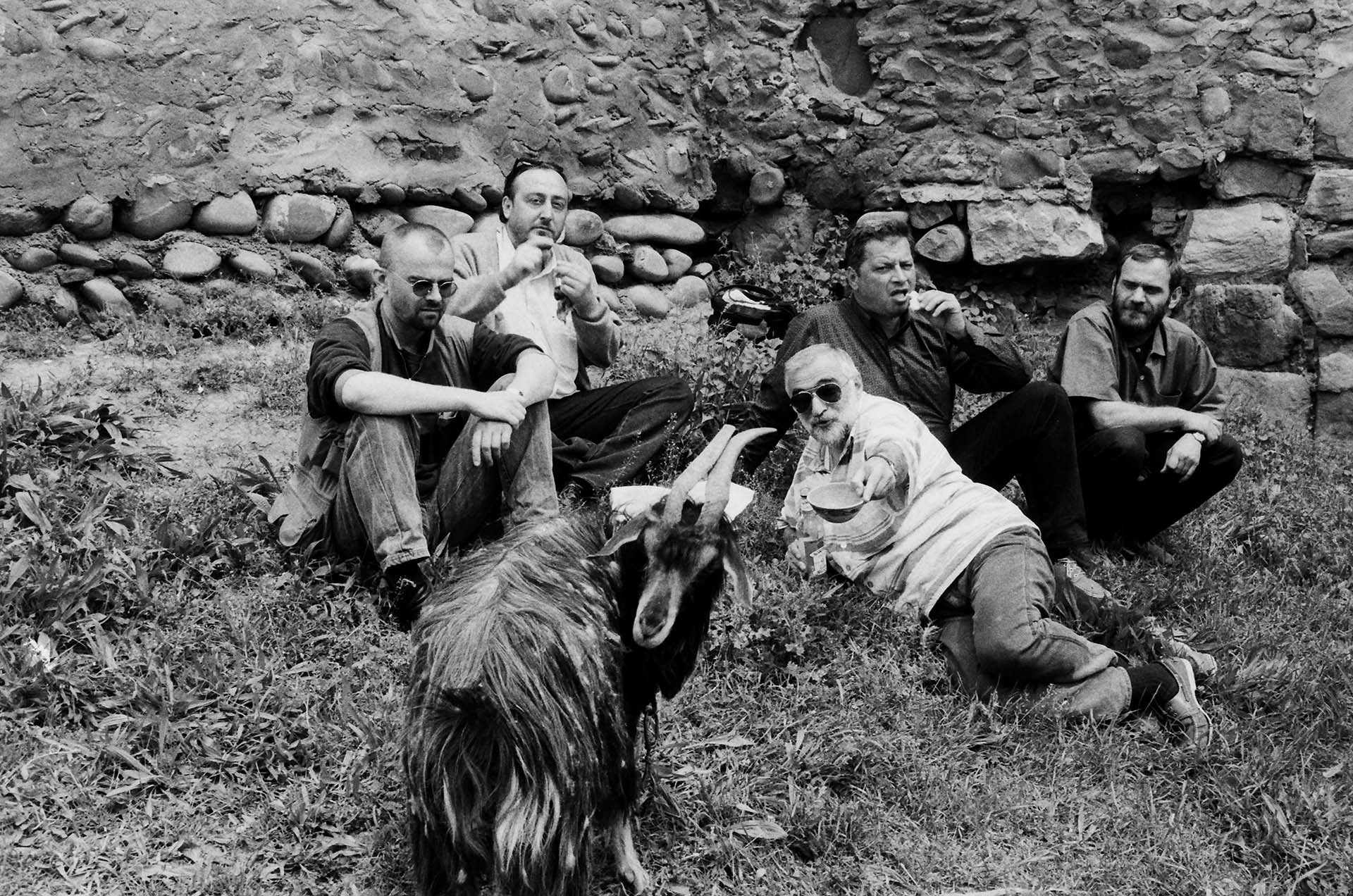 Austrian artist, Armin Bardel, visiting Murman Makhatadze, Tazo Kipshidze, Gela Zautashvili and Gia Dolidze in Mtskheta, May 1997.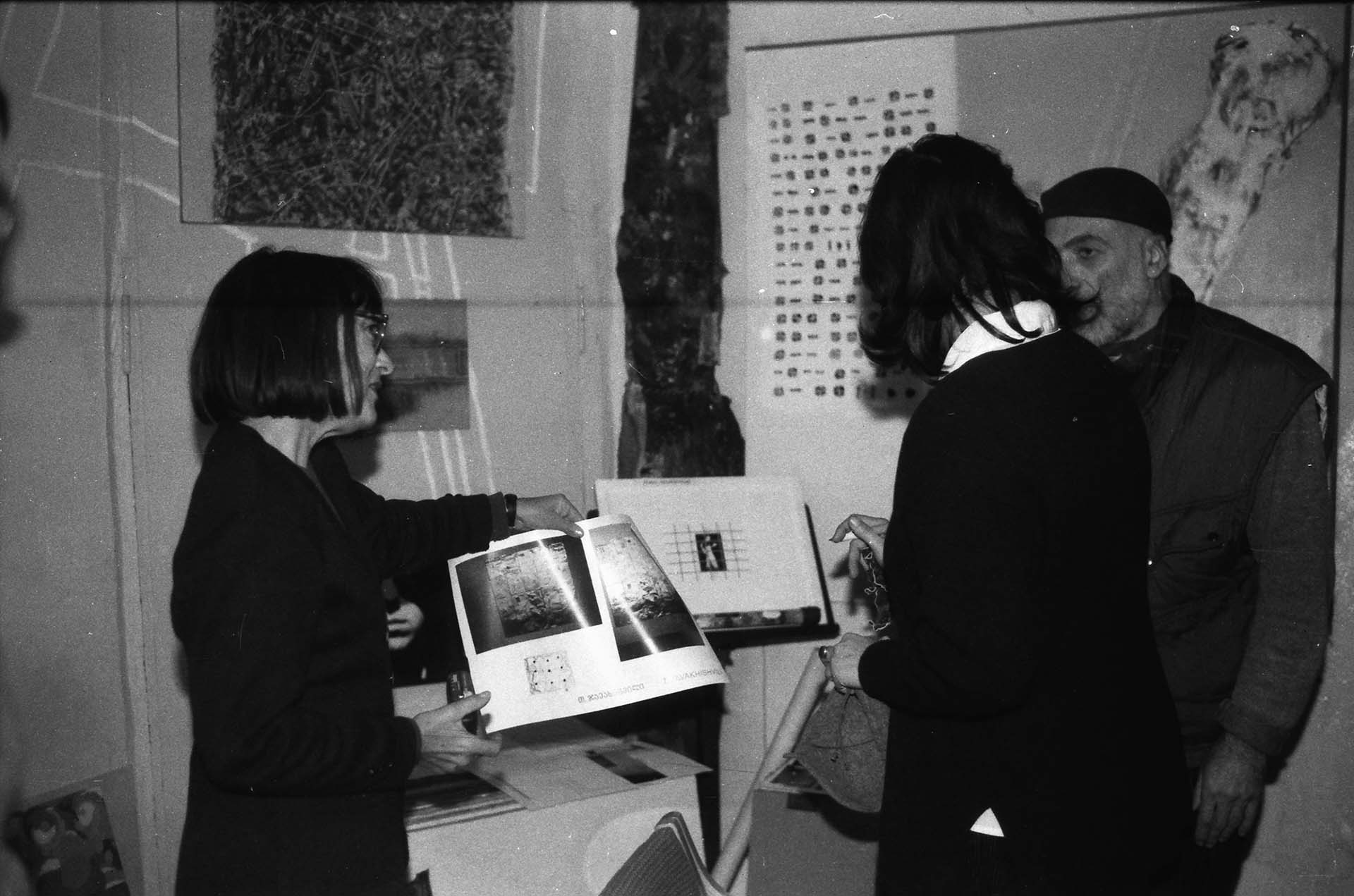 French curator, Anne Tronche, visiting Temo Javakhi's studio, January 1998.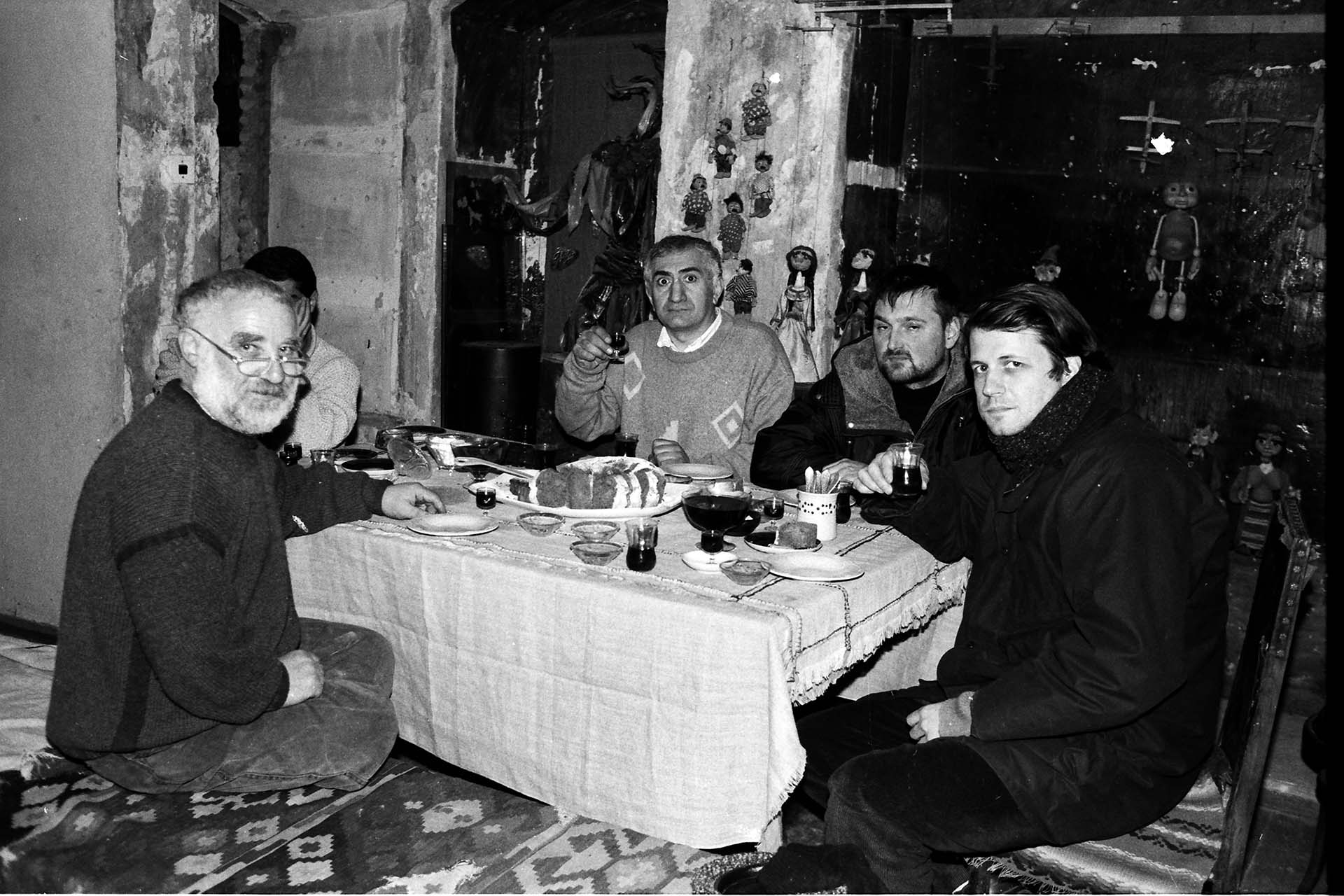 Austrian documentarists and Yuri Mechitov visiting Gary Davtyan's studio, February 1998.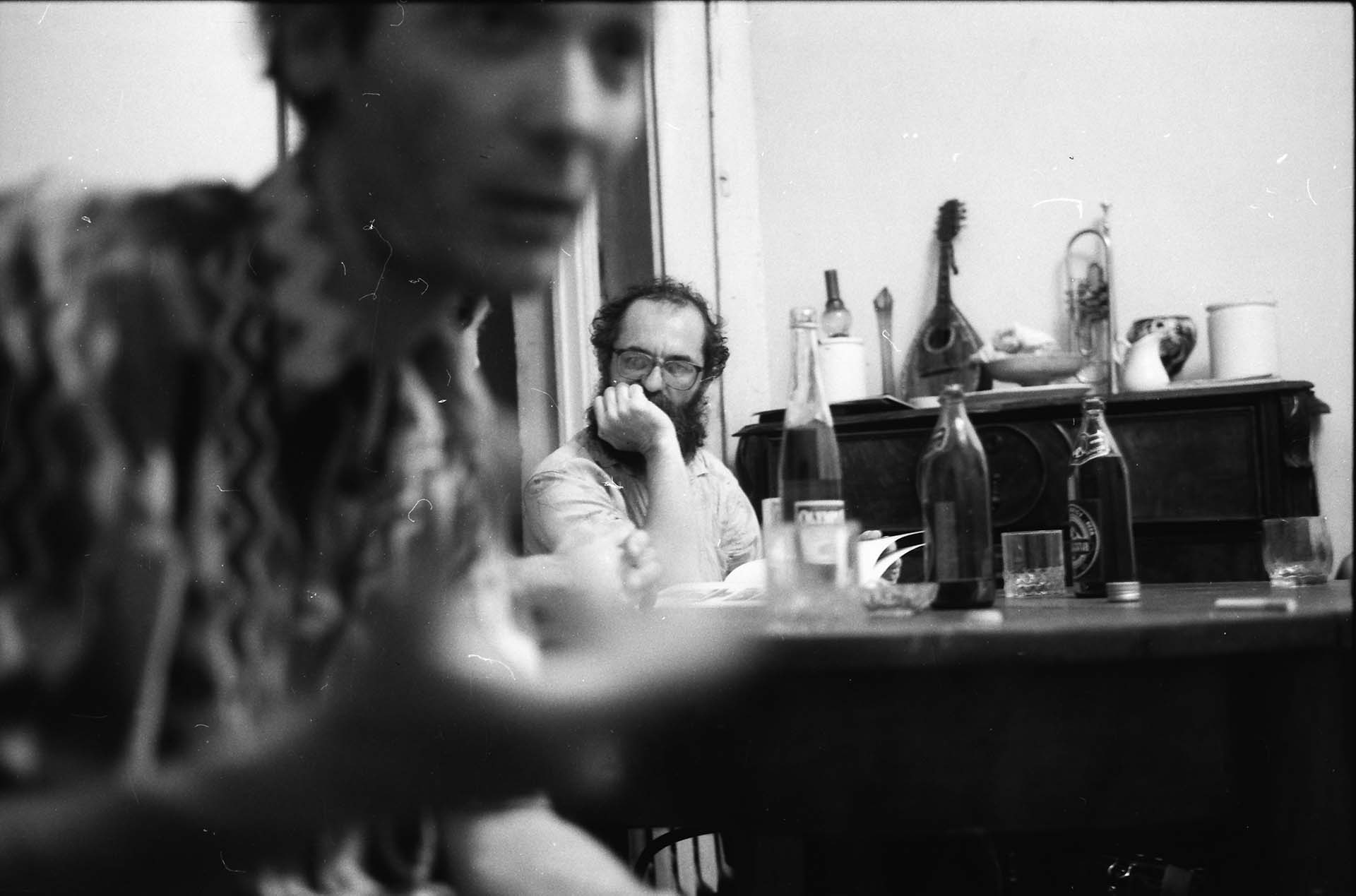 Slovak curator, Václav Mazák, at Oleg Timchenko's studio, June 1998.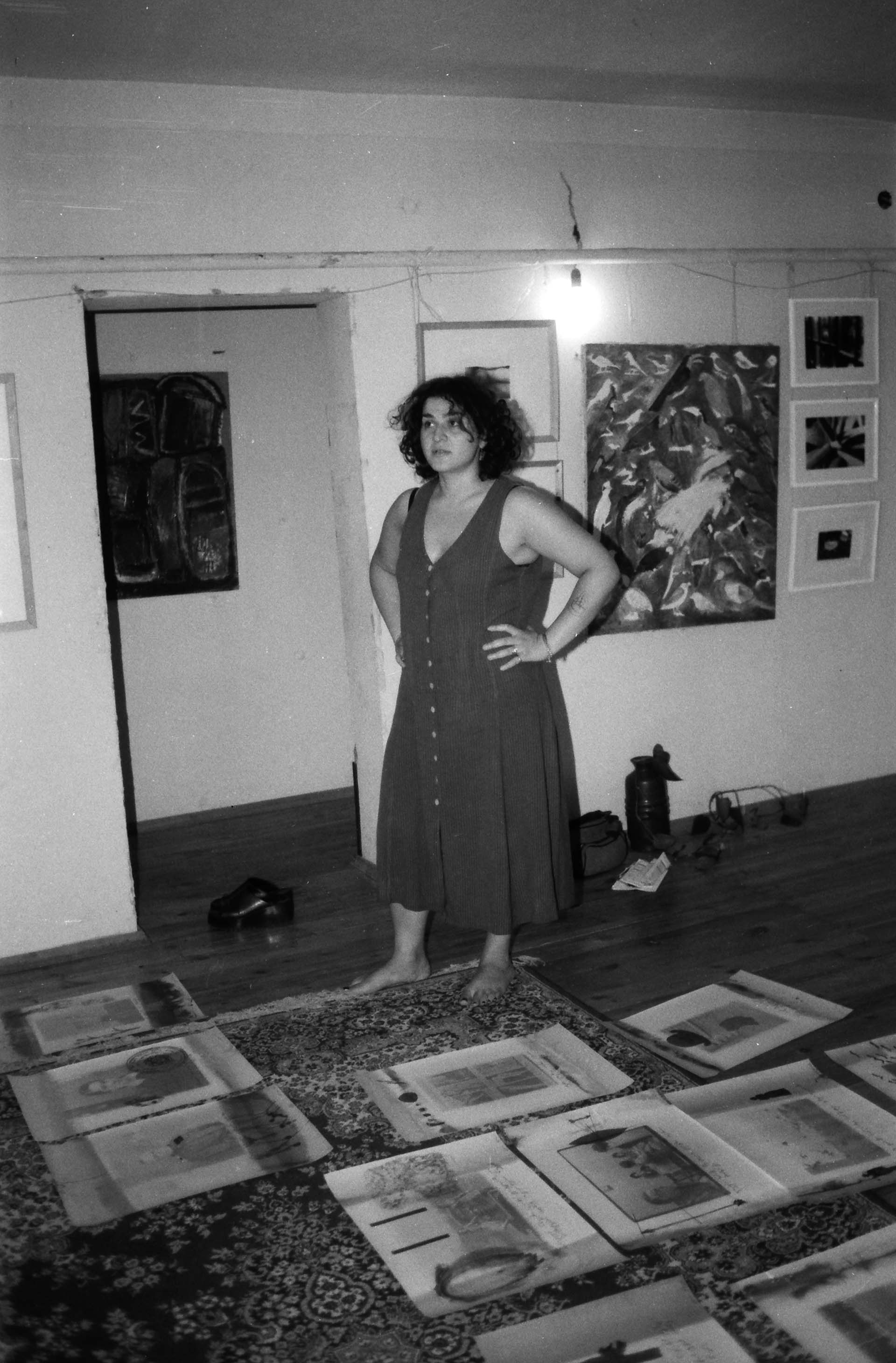 Curator Irena Popiashvili at Guram Tsibakhashvili's residence, July 1998.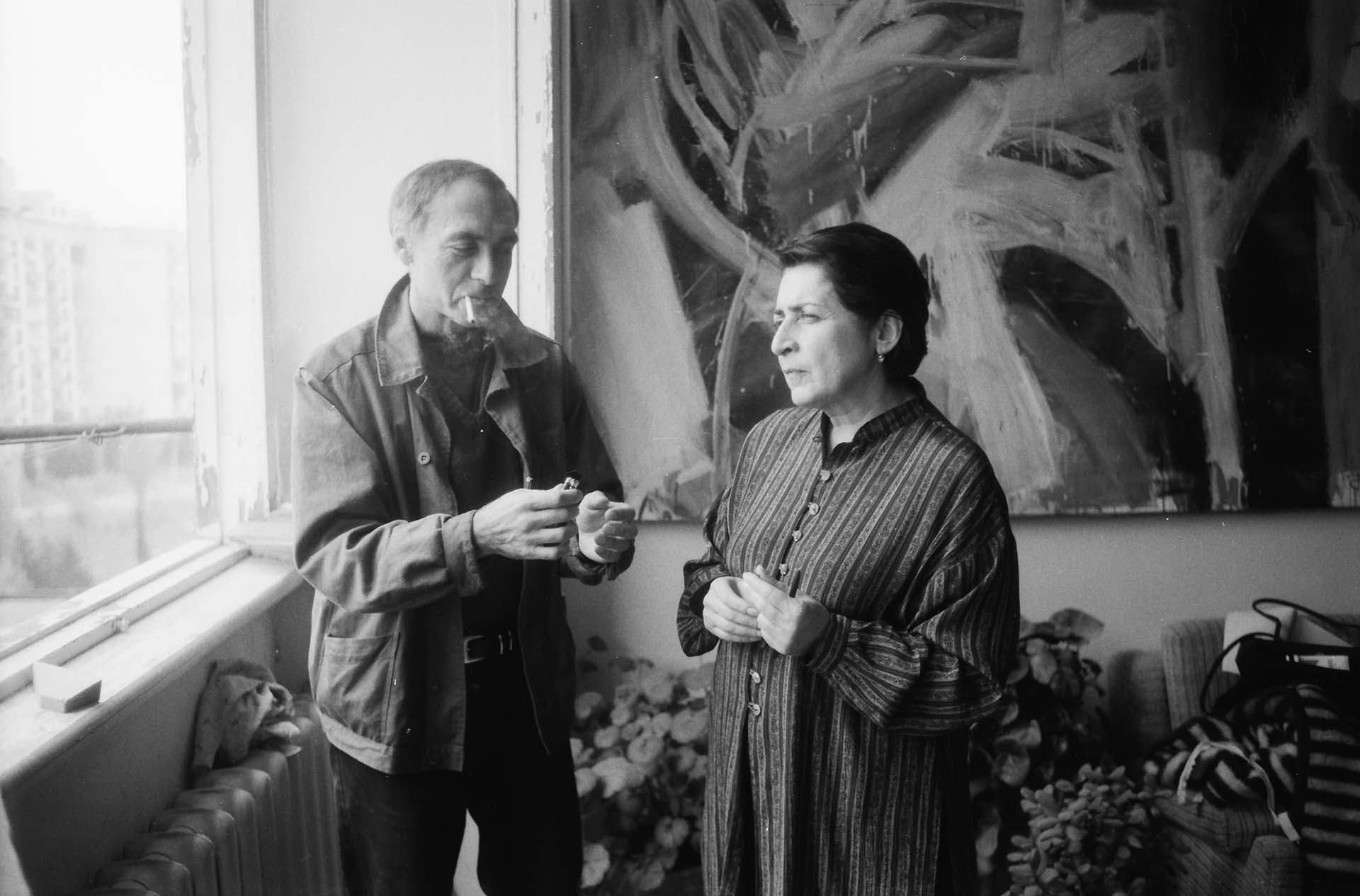 Iliko Zautashvili and Dutch collector, Rosa Banduri, at Shura Bandzeladze's studio, November 1998.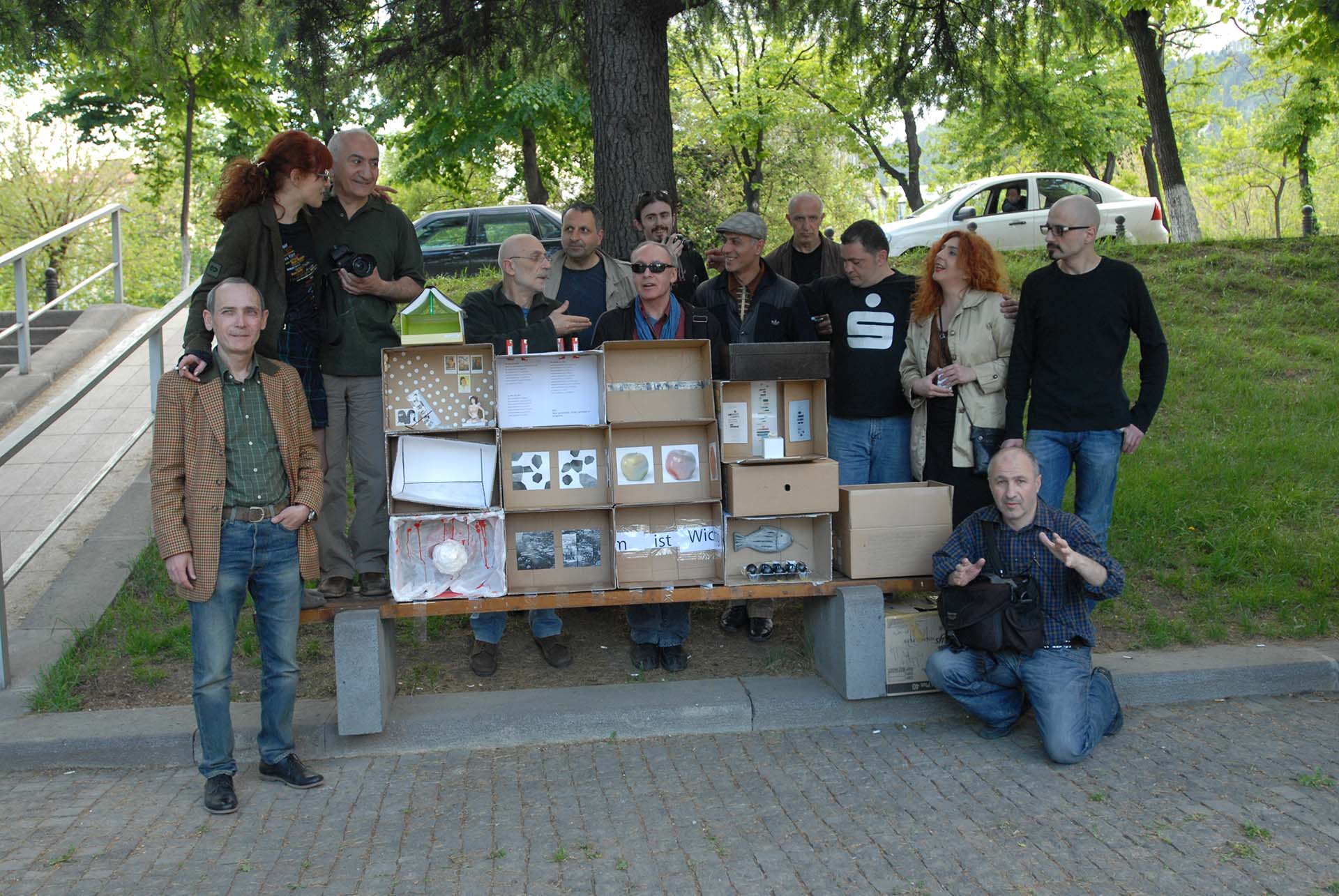 The Private Museum of Contemporary Art protest at Deda Ena Park, July 2011.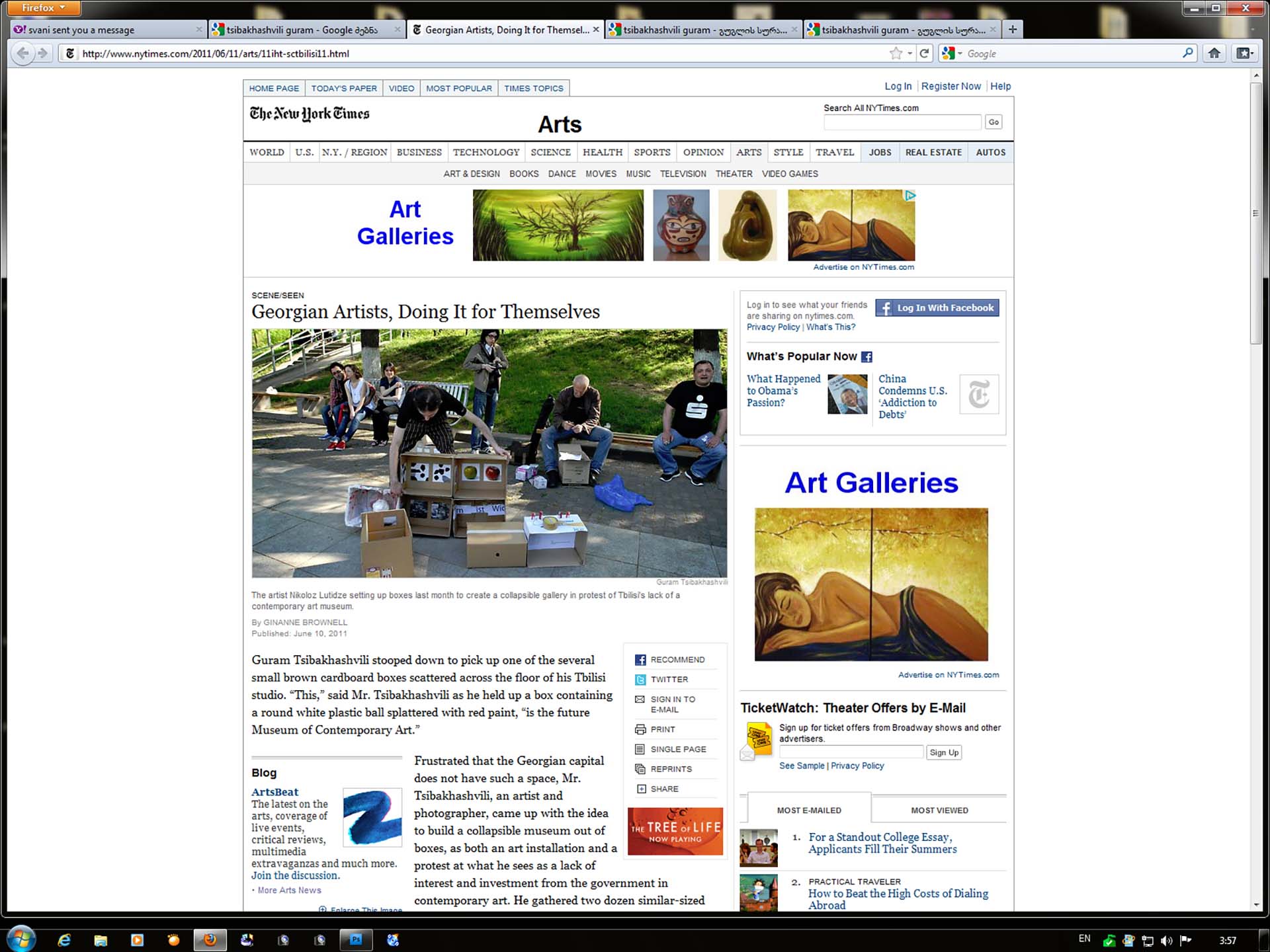 An article about this protest from the New York Times, June 10, 2011.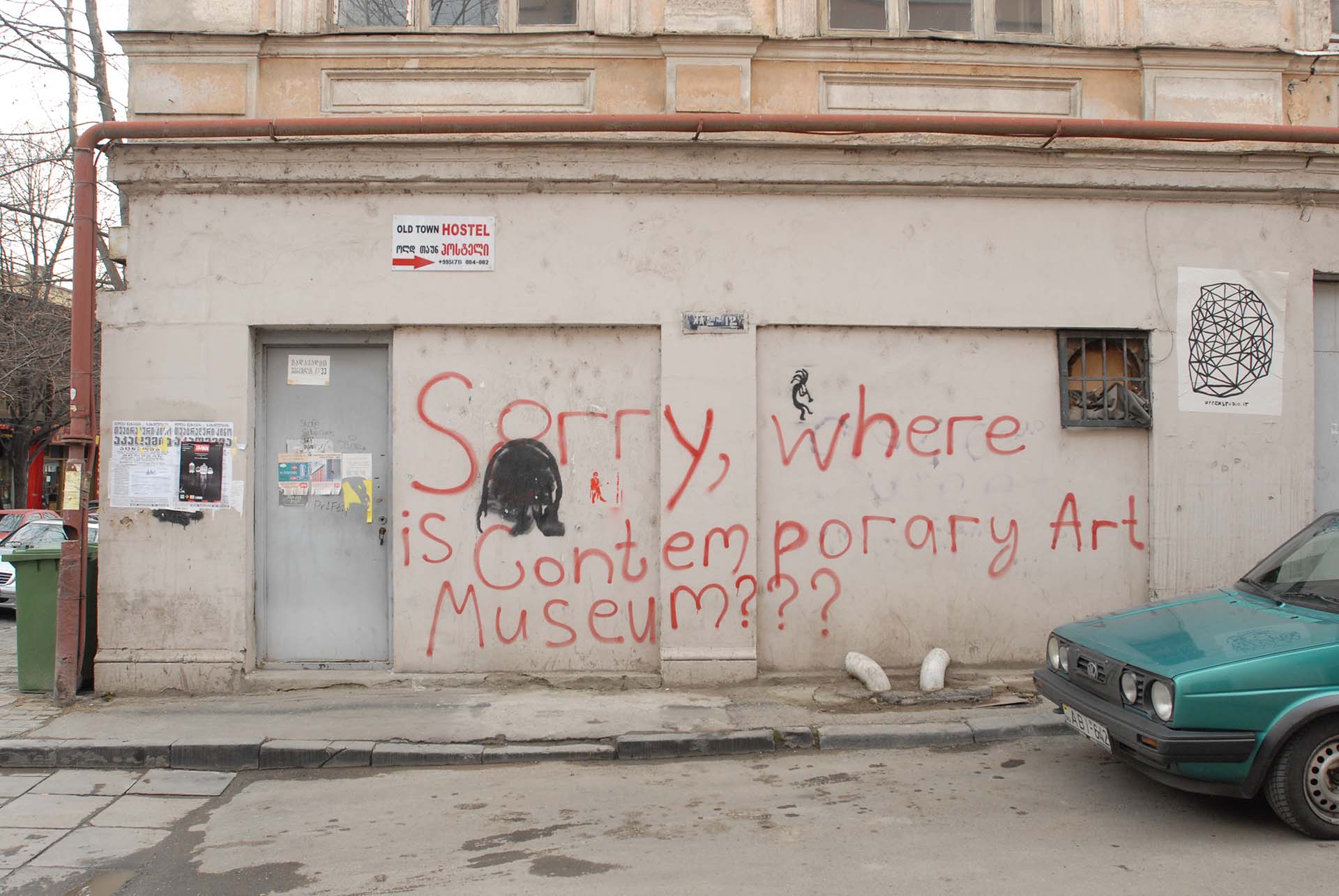 January 2012 stencils around the city, asking "Where is the Museum of Contemporary Art?"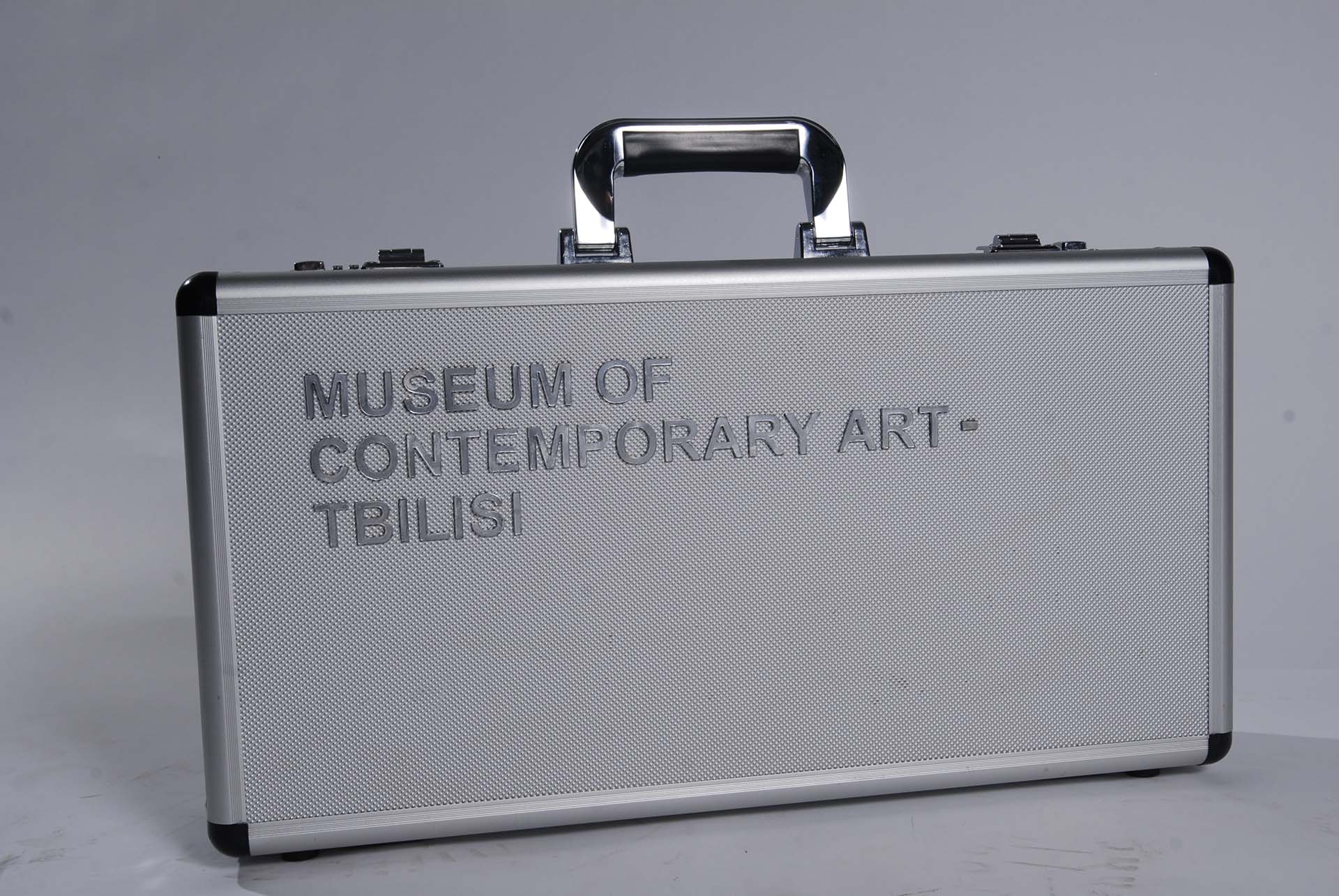 Portable Museum of Contemporary Art by Mariam Natroshvili, Natuka Vatsadze and Detu Jincharadze, November 2017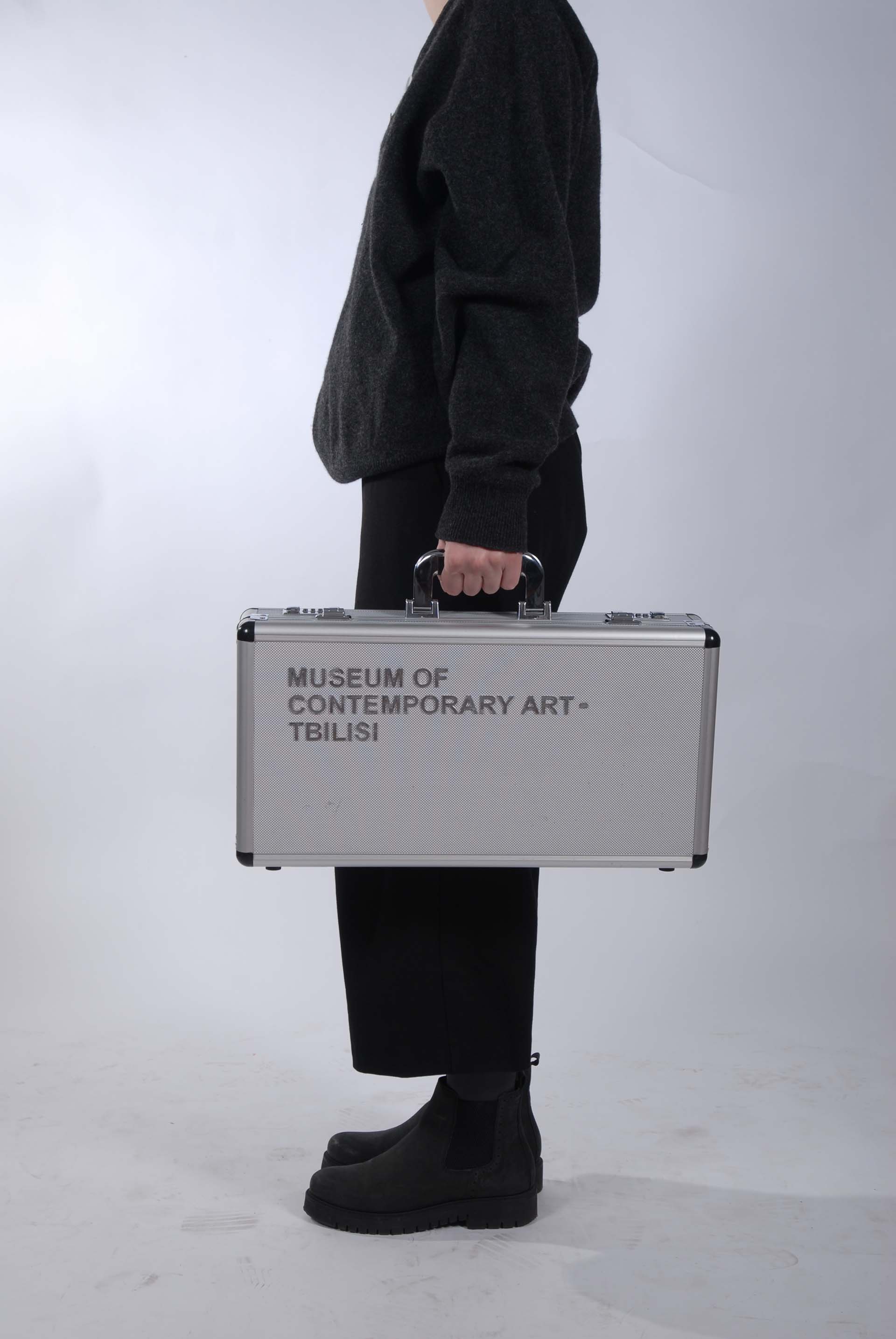 Portable Museum of Contemporary Art by Mariam Natroshvili, Natuka Vatsadze and Detu Jincharadze, November 2017