In the latter half of the fifth century, the King of Iberia (eastern Georgia) Vakhtang Gorgasal established a number of new dioceses and built cathedrals at their centres. One of the most important among them is the Sioni (Zion) Cathedral at Bolnisi.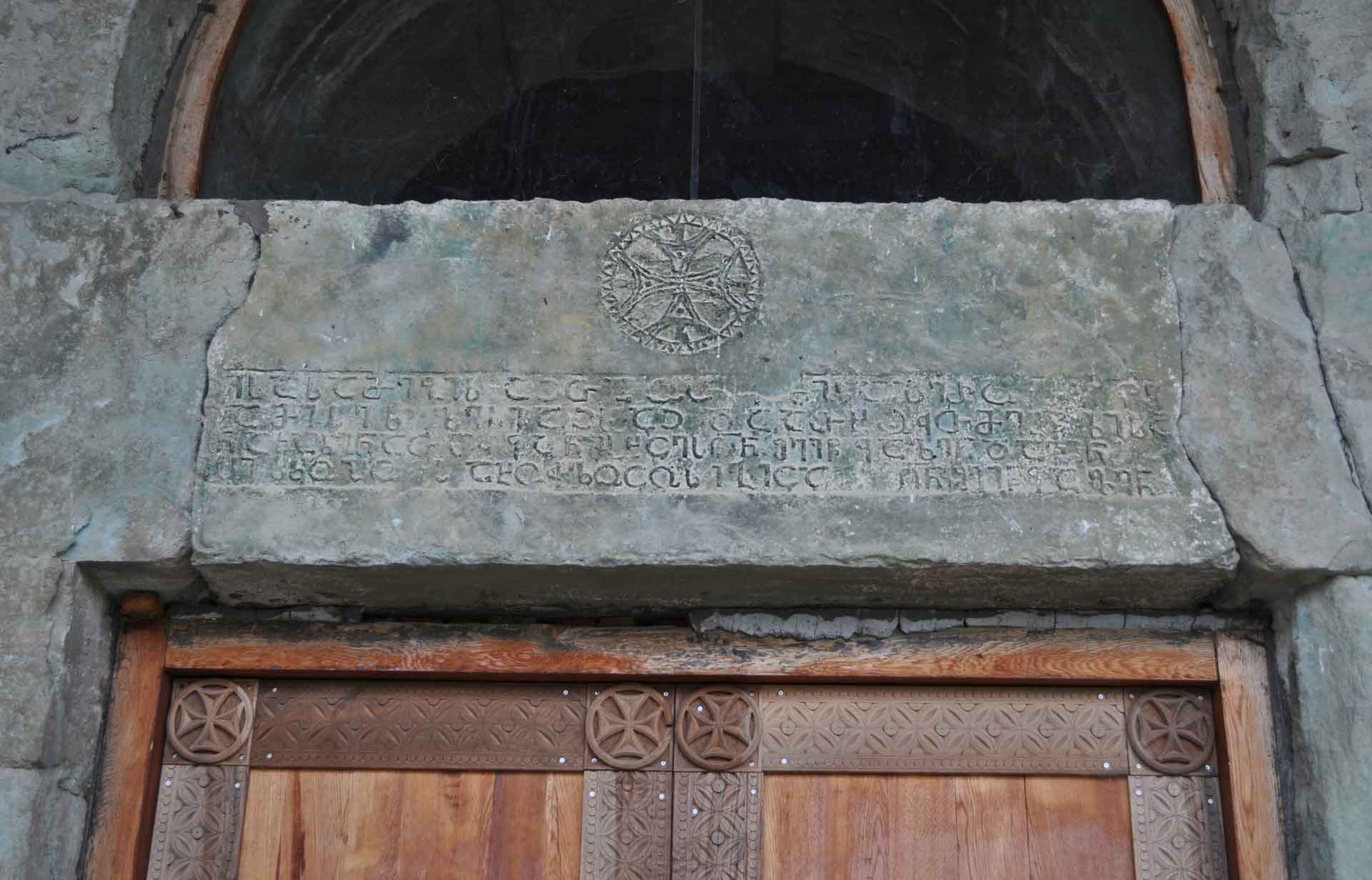 Inscription and the Bolnisi Cross above the northern entrance
According to an inscription above the northern entrance, its construction was begun in the twentieth year of the reign of the Persian King Peroz and took 15 years to complete: hence it was built between 478 and 493. The reference to the Iranian sovereign is a clear indication of Persian political influence in Iberia. The inscriptions of the cathedral also record the patronage of the local bishop David.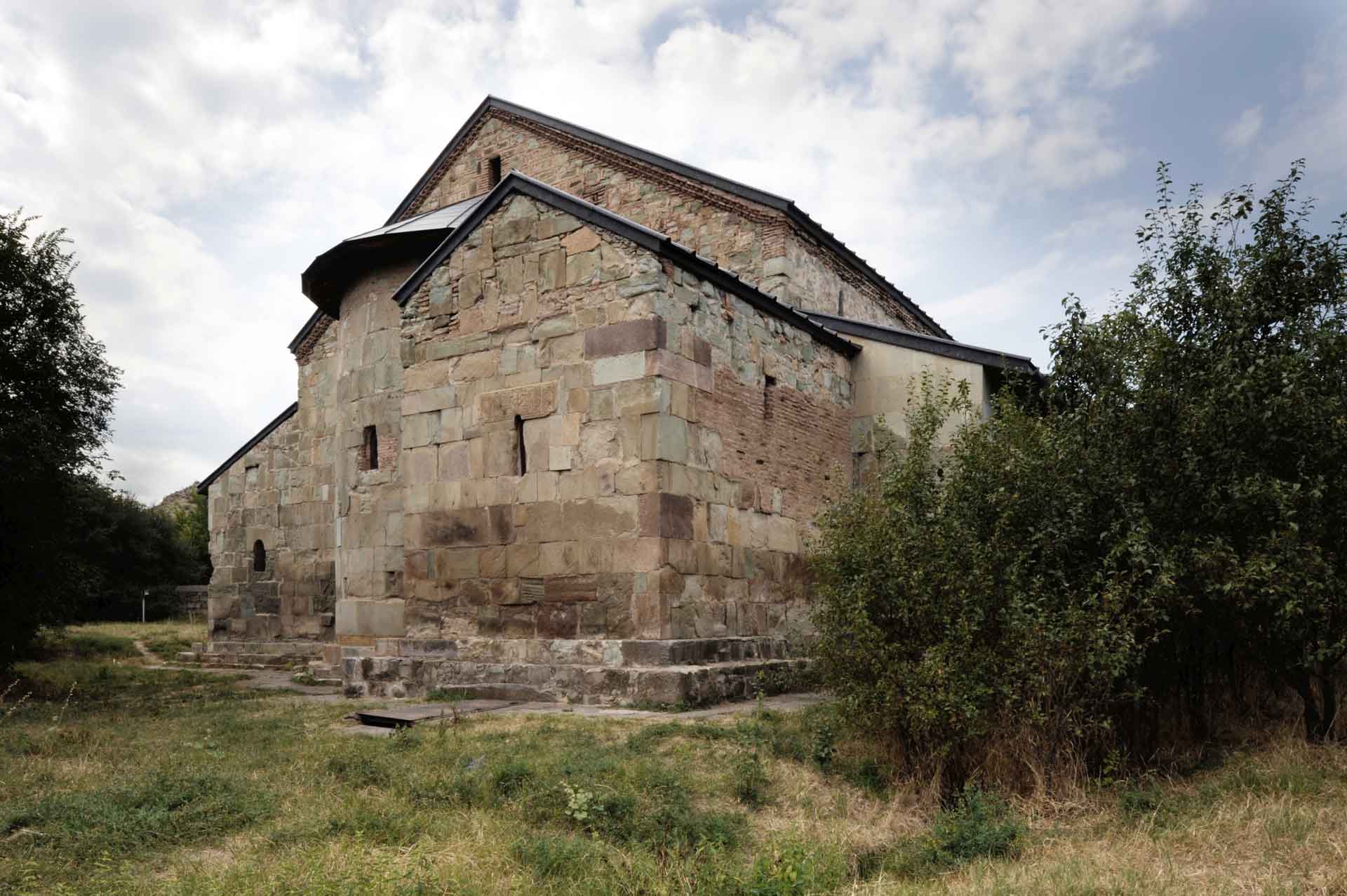 The Cathedral from the north-east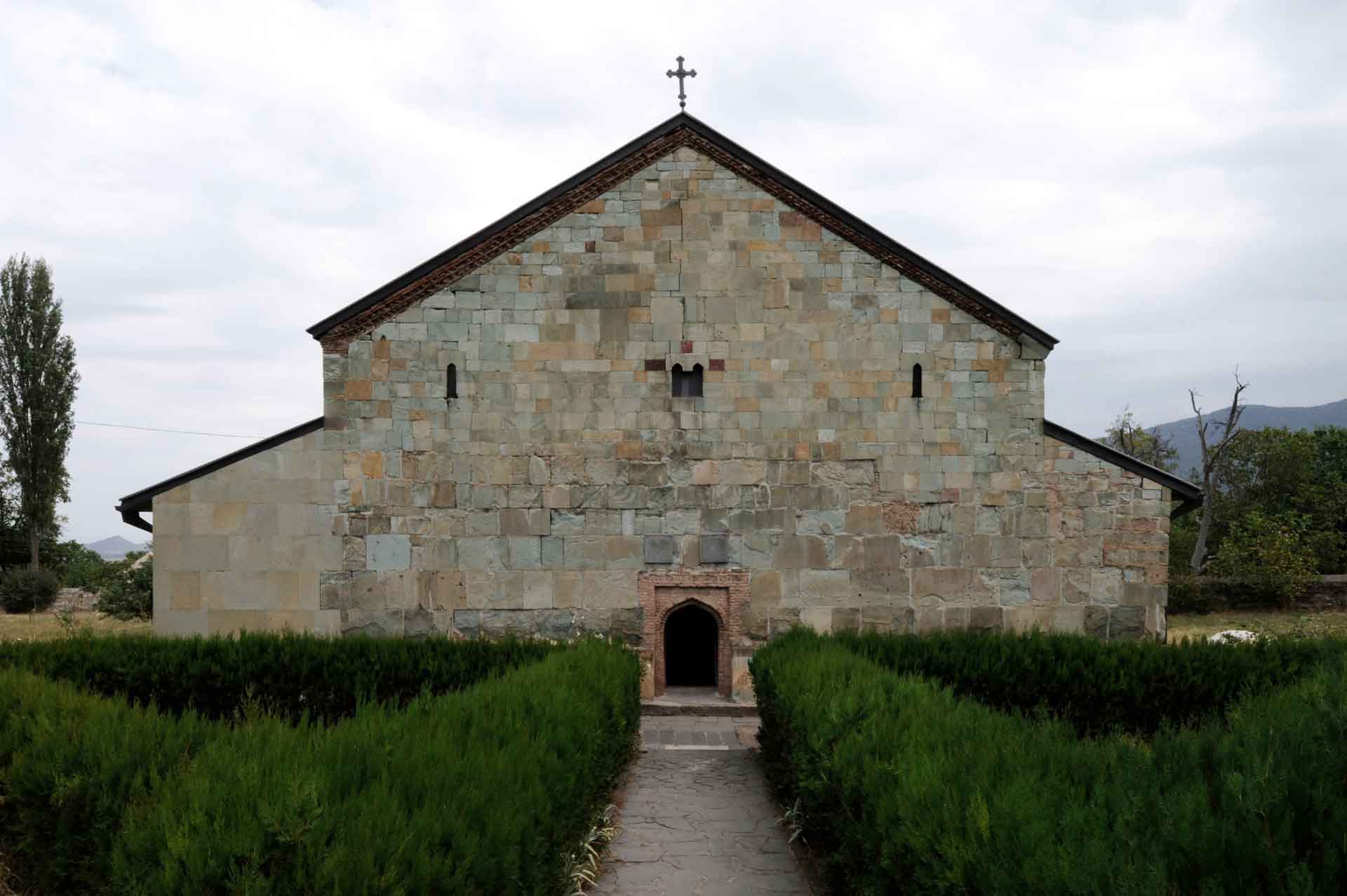 Western facade
Bolnisi Cathedral is a basilica with five pairs of piers and a projecting apse. The piers are cruciform in plan, and stand close to each other. In addition to a nave and two aisles, the cathedral has a gallery on its northern side, and a porch and a two-apsed baptistery on its southern. Two large entrances lead from the northern gallery to the interior of the cathedral, while a smaller door enters from the south.
Carved foliage decoration in the northern gallery
Carved foliage decoration in the northern gallery
Bolnisi Cathedral is the first precisely-dated Georgian church that has stone-carved decorations. Along with foliage and geometric ornaments, the capitals of its pilasters and columns are adorned with the images of animals, which display obvious Sasanian (Persian) influence. One can also see here the earliest representation of the Georgian version of the cross pattée, known as the Bolnisi cross. The masonry technique of using large ashlar blocks is an integral part of the cathedral's architectural design. The material of the blocks is greenish volcanic tuff, which was quarried in the environs of Bolnisi.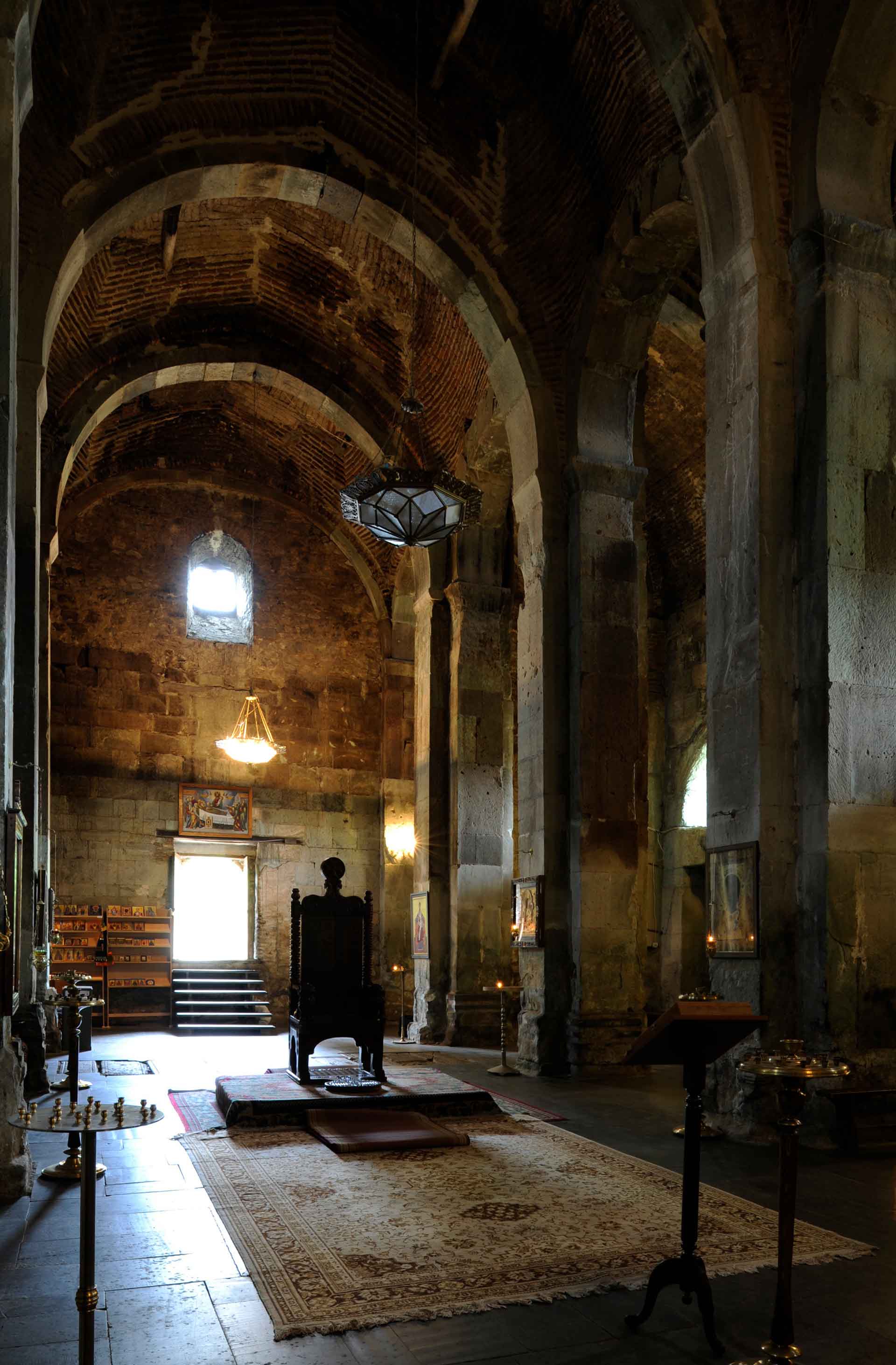 Interior view looking west
Sioni Cathedral was heavily damaged in the late Middle Ages, and was restored by Queen Mariam in the 1640s. Its brick vaults, cornices and the western door date back to the period of this restoration. The bell tower to the south-east of the cathedral was constructed in the 1680s.