Samtavisi Cathedral is located in Shida Kartli region (central Georgia), on the eastern bank of the Rekhula River. The first church on this site was founded in the 570s by Isidore, a monk from the group of so-called "Thirteen Syrian Fathers." In the seventh century, it was replaced by a large basilica with three pairs of piers and a gallery to the south. Its remains were excavated next to the extant cathedral in 2010.
Remains of the early Medieval basilica next to the Cathedral
In the early eleventh century, the local bishop Hilarion, son of Vane Kanchaeli, initiated the construction of a new cathedral. It is most probable that he was the architect as well. The cathedral was completed in 1030, as recorded by a now lost stone inscription.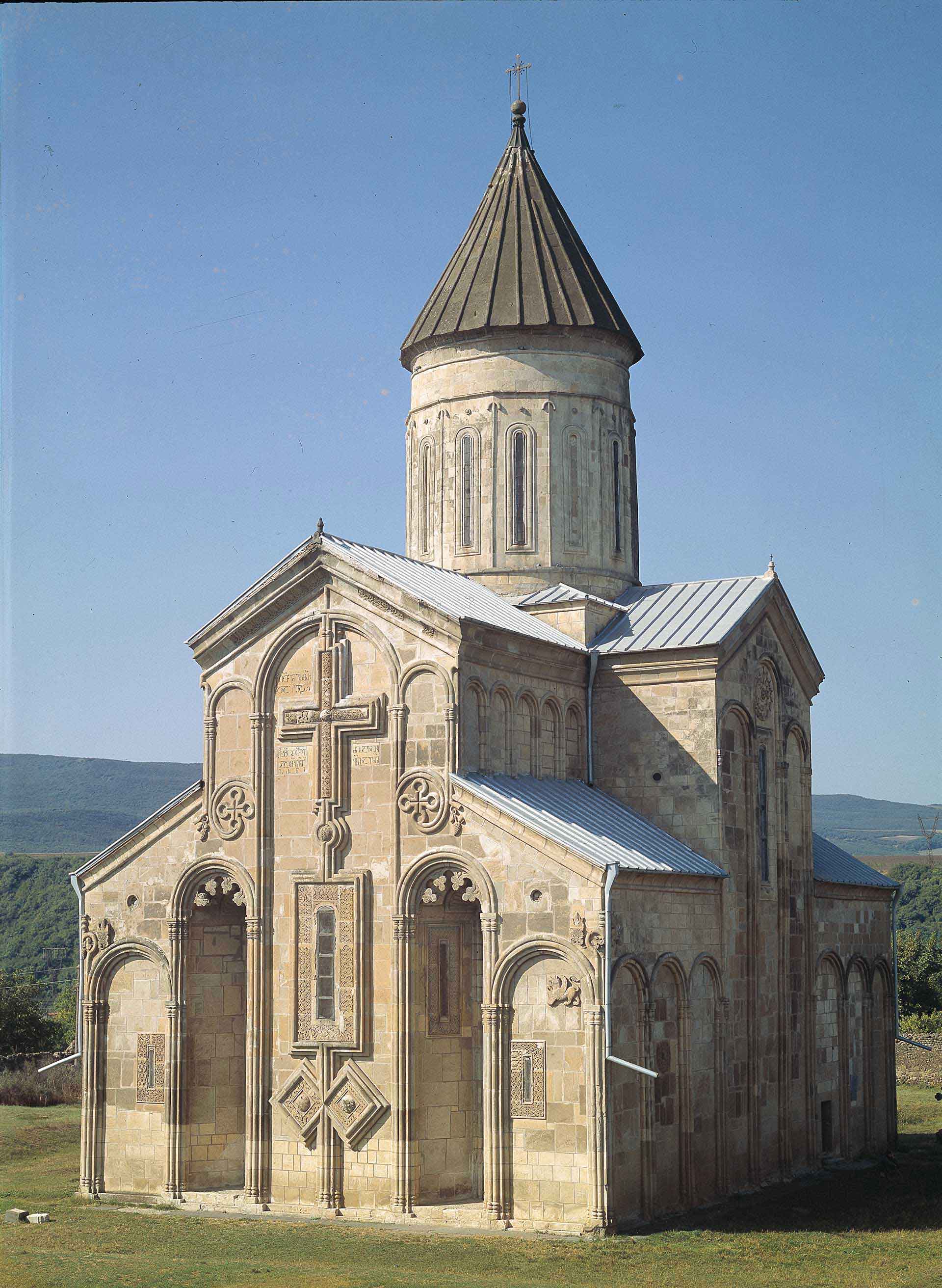 Samtavisi Cathedral from the north-east
Samtavisi Cathedral had a particular significance in shaping the standard structure of Georgian church building. It is rectangular in ground plan and cruciform above the corner compartments, which are roofed at the lowest level. The barrel-vaulted cross arms are elevated high enough to make the shape of a cross fully recognizable both inside and outside. The dome rising at the crossing is rested on two free-standing piers instead of four, as the eastern piers are merged with the walls of the sanctuary.

South facade
Even more important was the role Samtavisi played in the development of façade decoration. The design of its east façade, with a large ornate cross above and two slanting decorative squares below the framed window, gave rise to a great wave of emulation. It served as a model for many church buildings in the following period.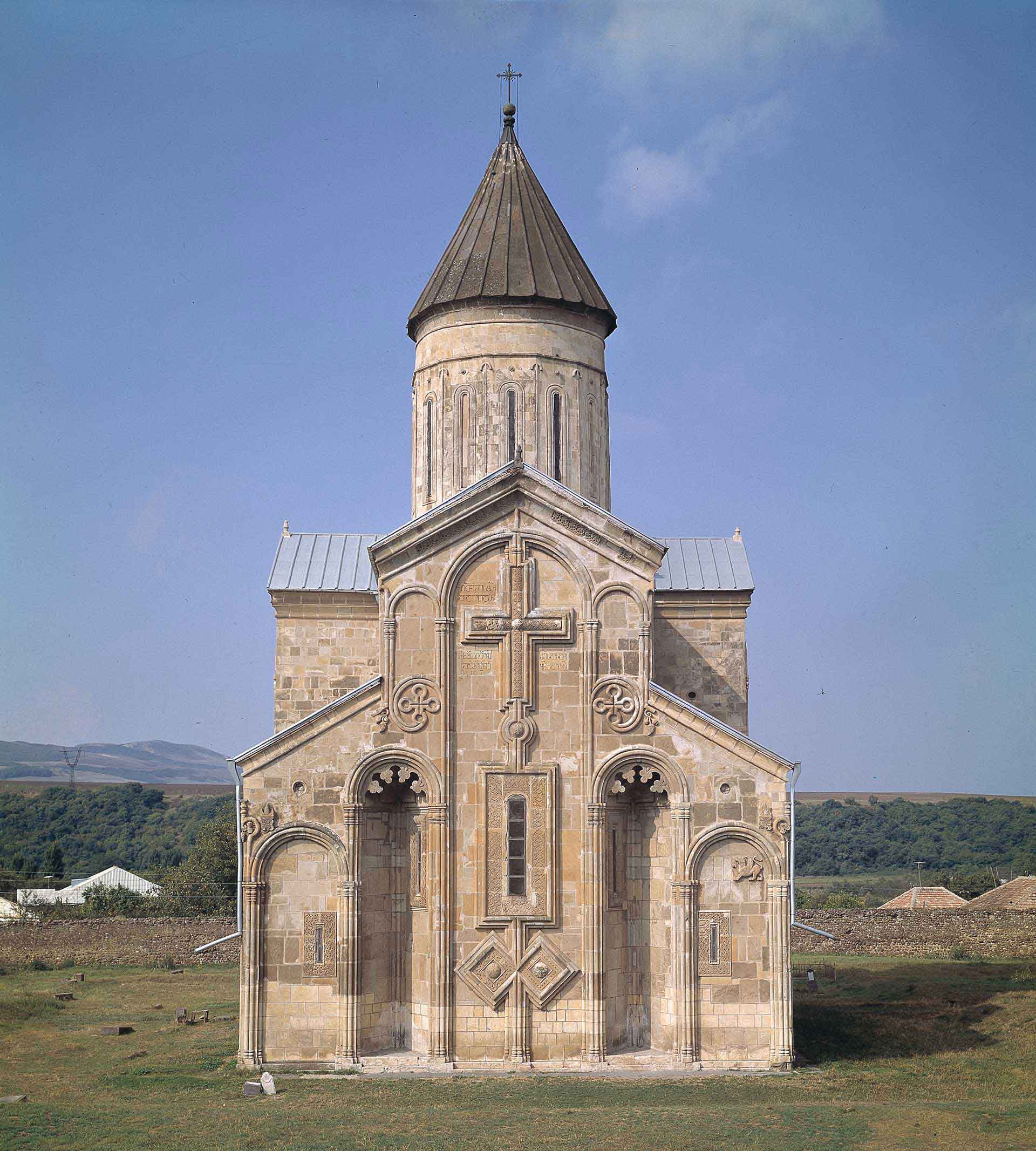 East facade

The Cathedral was badly damaged during an earthquake in the fifteenth century, when its dome and vaults collapsed. It was restored by representatives of the local princely family of Amilakhvari. In 1679, the Cathedral's interior was painted under the patronage of the same family. In 1847, Russian church officials restored the masonry of the Cathedral.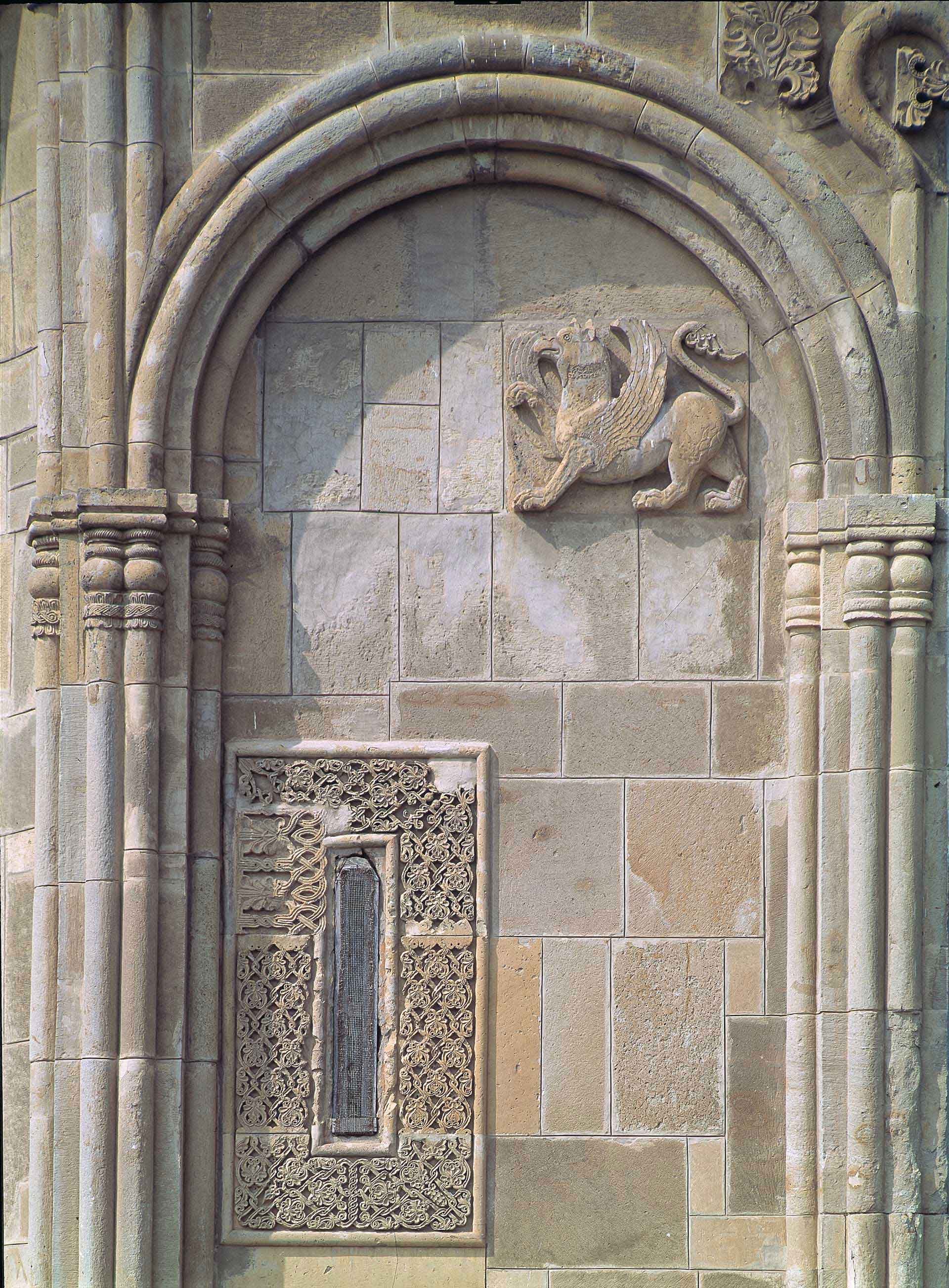 Detail of the east facade decoration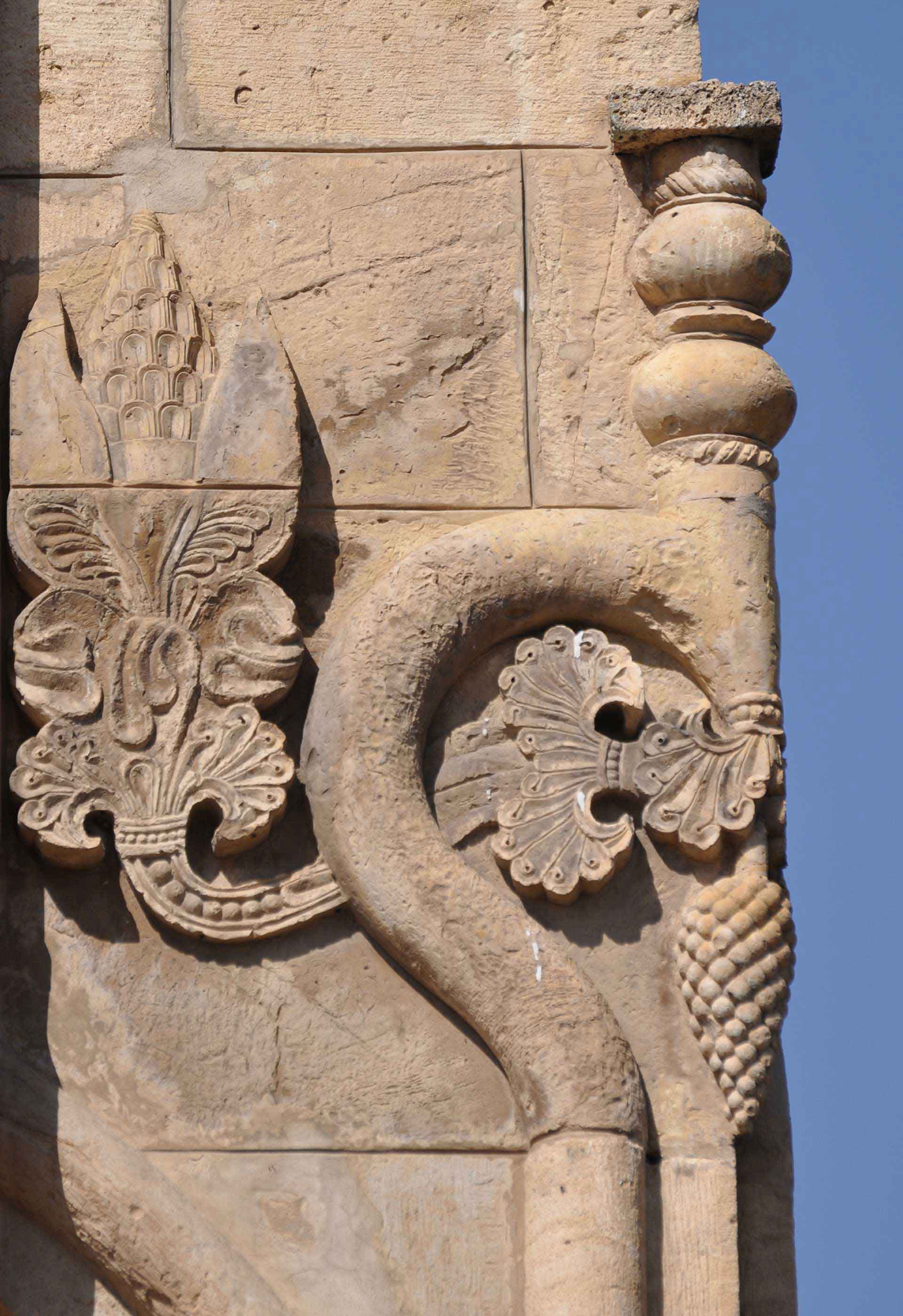 Detail of the south facade decoration
The courtyard of the Cathedral is bounded by massive walls of a roughly square plan. A ruined two-storied palace of bishops is situated in the south-eastern corner of the precincts. There is also a three-storied bell-tower that dates from the seventeenth century.