''There is no death! Death is a stupid word! What remains after you is the victory over death, i.e. the eternal oblivion.''
Kote Marjanishvili's letter to Petre Otskheli
Petre Otskheli played a pivotal role in the development of Georgian scenography in the 20th century, and continues to influence it in the 21st. He was just twenty years of age when he began his career as a stage designer in Georgia, and only thirty when sentenced to death by the Soviet regime. His legacy includes set designs for thirty-one performances, sketches, and several paintings, as well as set designs and costume designs for The Flying Decorator – a film directed by Leo Esakia. Although created during a career that was short-lived, these works are now celebrated worldwide.

Sketch for a play ''The Robbers'' by Petre Otskheli. 1932
Petre Otskheli spent his short life in three cities, namely Kutaisi, Tbilisi and Moscow. He never once visited Europe, yet oddly enough, his art bears all the signs of European Modernism. More specifically, he offers an original image of Modernism – a synthesis of Expressionism, Constructivism, Art Nouveau and other trends of the time.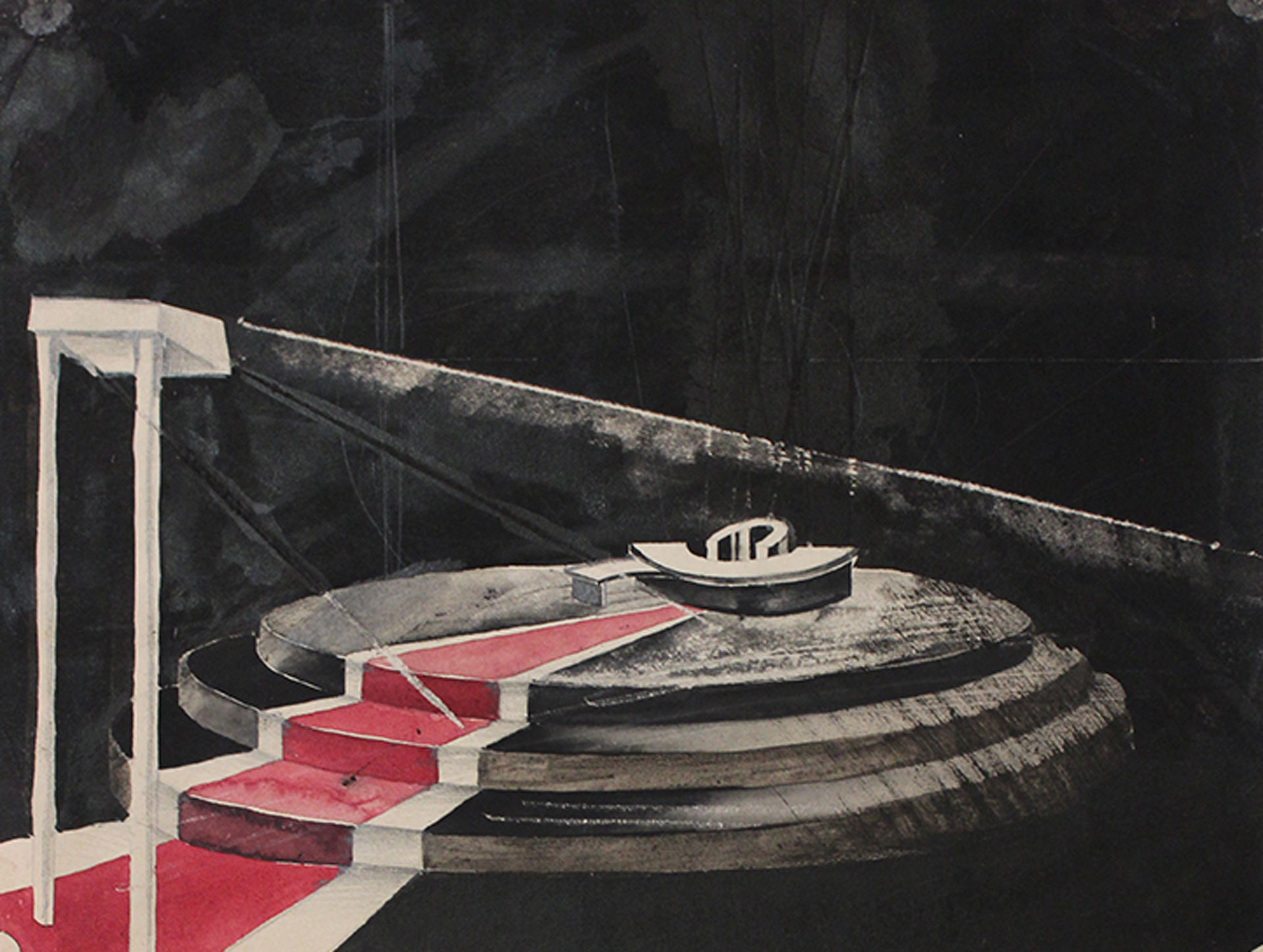 Sketch for a play ''Builder Solnes'' by Petre Otskheli. 1931
Looking at Petre Otskheli's works, it becomes obvious that the artist had condemned himself to death. In the 1930s, when Social Realism was the only acceptable art form in the Soviet Union and propaganda was deemed to be the only purpose that art was to serve, the form of artistic expression dubbed Formalism was considered to be an offence. There were few chances for Formalism or for formalist artists to survive in the Soviet Union.
Characterized by unlimited creativity and plasticity of form, the human beings featured in Petre Otskheli's sketches are meta-persons. They captivate the viewer, leaving an indelible impression on them. Otskheli's unlimited artistic possibilities are equally demonstrated in his images of treacherous, sage and noble characters. Such vivid artistic representations of the universality of the human being points to his brilliant artistic vision, while at the same time demonstrates his rejection of repressive Soviet ideology. It is hard to conceive of any other artist from a totalitarian state with the ability to retain such a measure of artistic freedom, both in terms of content and aesthetics, notwithstanding the restrictions of strict censorship.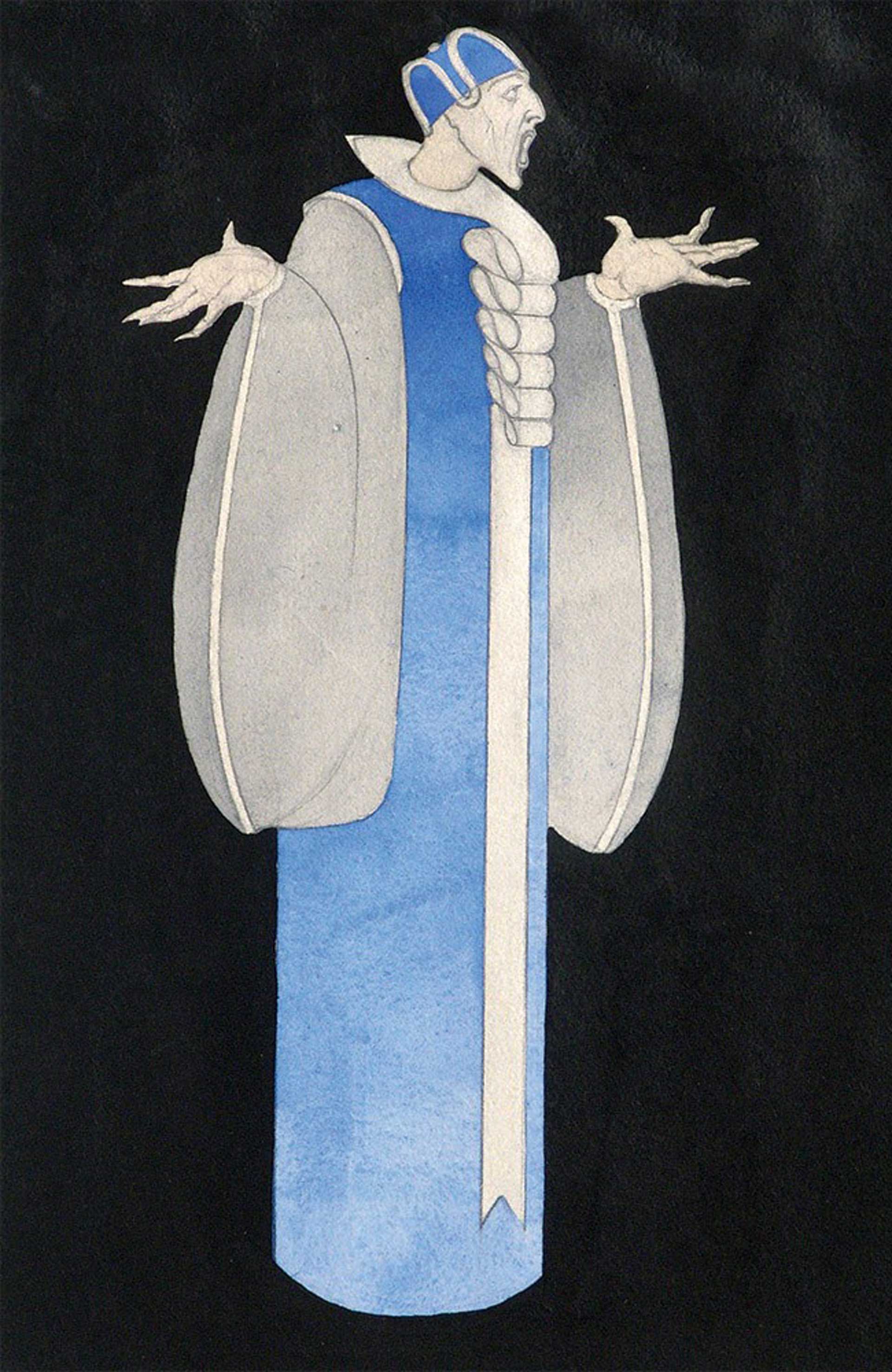 Sketch for a play ''Beatrice Cenci'' by Petre Otskheli. 1930
The characters presented in Otskhels's best works, including Uriel Acosta (1929), Beatrice Cenci (1930), The Robbers (1932), Othello (1933) and Master Builder (1931), are characterized by a combination of a variety of features and experiences, and are devoid of narrative. These generalized images can be viewed as a quintessence of the concepts he wished to convey. Owing to the clear and laconic language of expression employed, his art makes a powerful impression on professional artists and general viewers alike.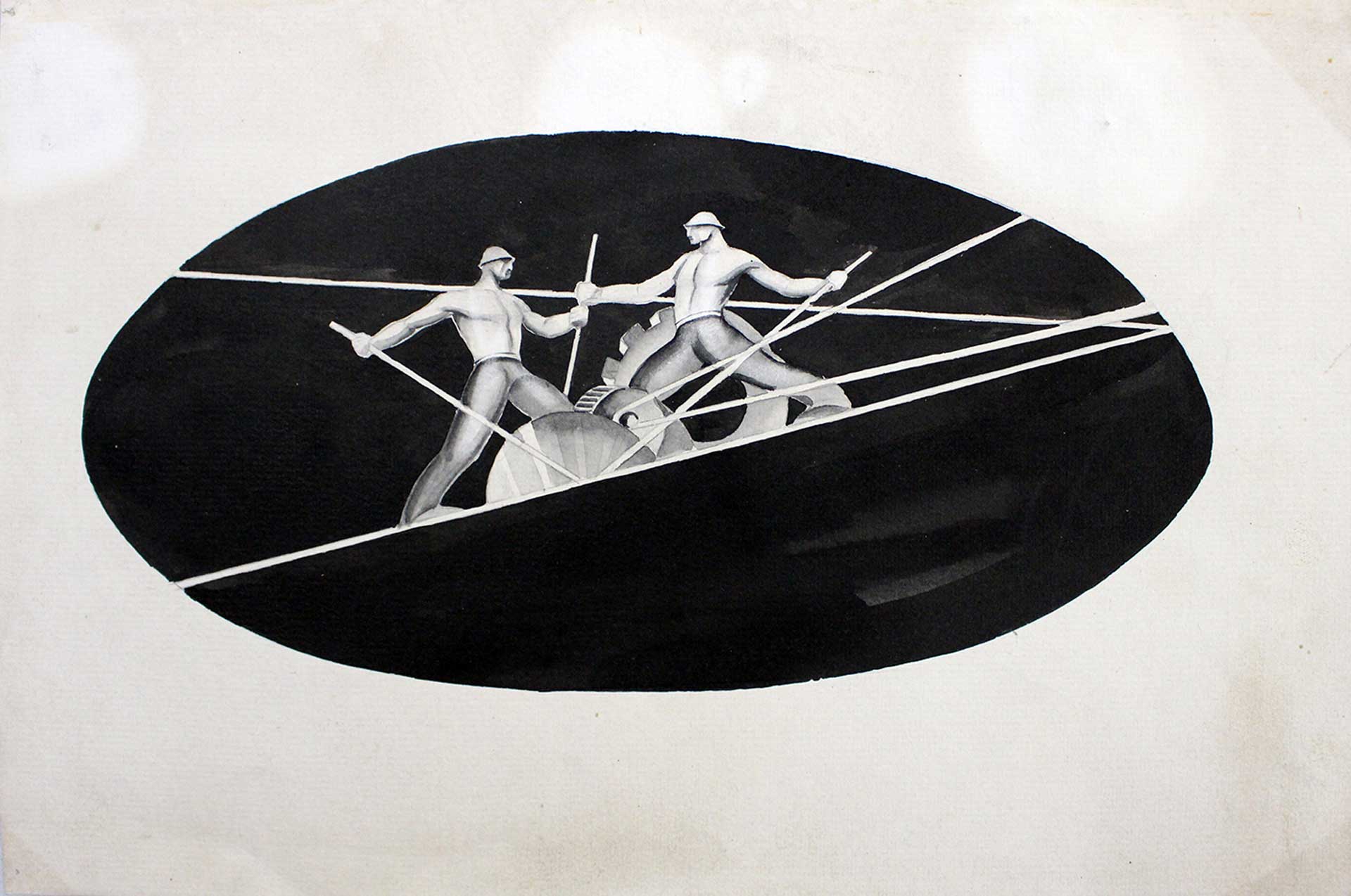 Sketch for a play ''Builder Solnes'' by Petre Otskheli. 1931
Probably the only thought that would come to the mind of Soviet Chekist censors when viewing Otskheli's art would have been to execute the perpetrator, given that their mental cultural archive was laden with propaganda posters, whilst their knowledge of literature was limited to the mottos accompanying such placards.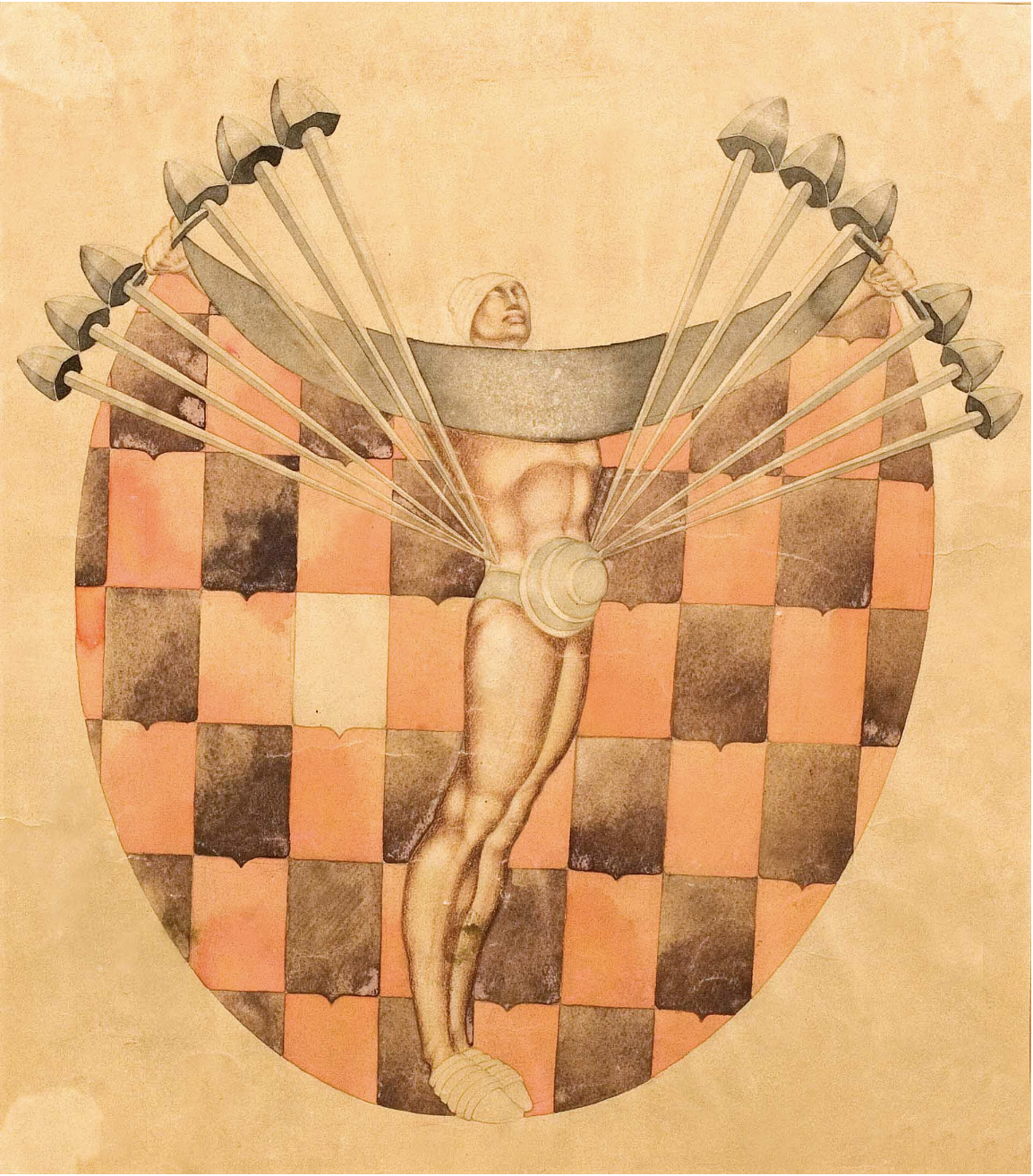 Sketch for a play ''Othello'' by Petre Otskheli. 1933
In 1937, Otskheli was in Moscow, designing sets for the Maly Theatre's performance of Intrigue and Love, when he was arrested on trumped-up charges of belonging to a counter-revolutionary and terrorist organization. He was summarily executed on 2 December, 1937. Two years later his works were posthumously awarded a gold medal at the International Exhibition of Stage Design in London. The artist's family were not notified about his execution until decades later – nor was there any mention of his capital punishment in official records, according to which he had been sentenced to exile. The artist shared the fate of millions of citizens who vanished without a trace or final resting place under the Soviet regime.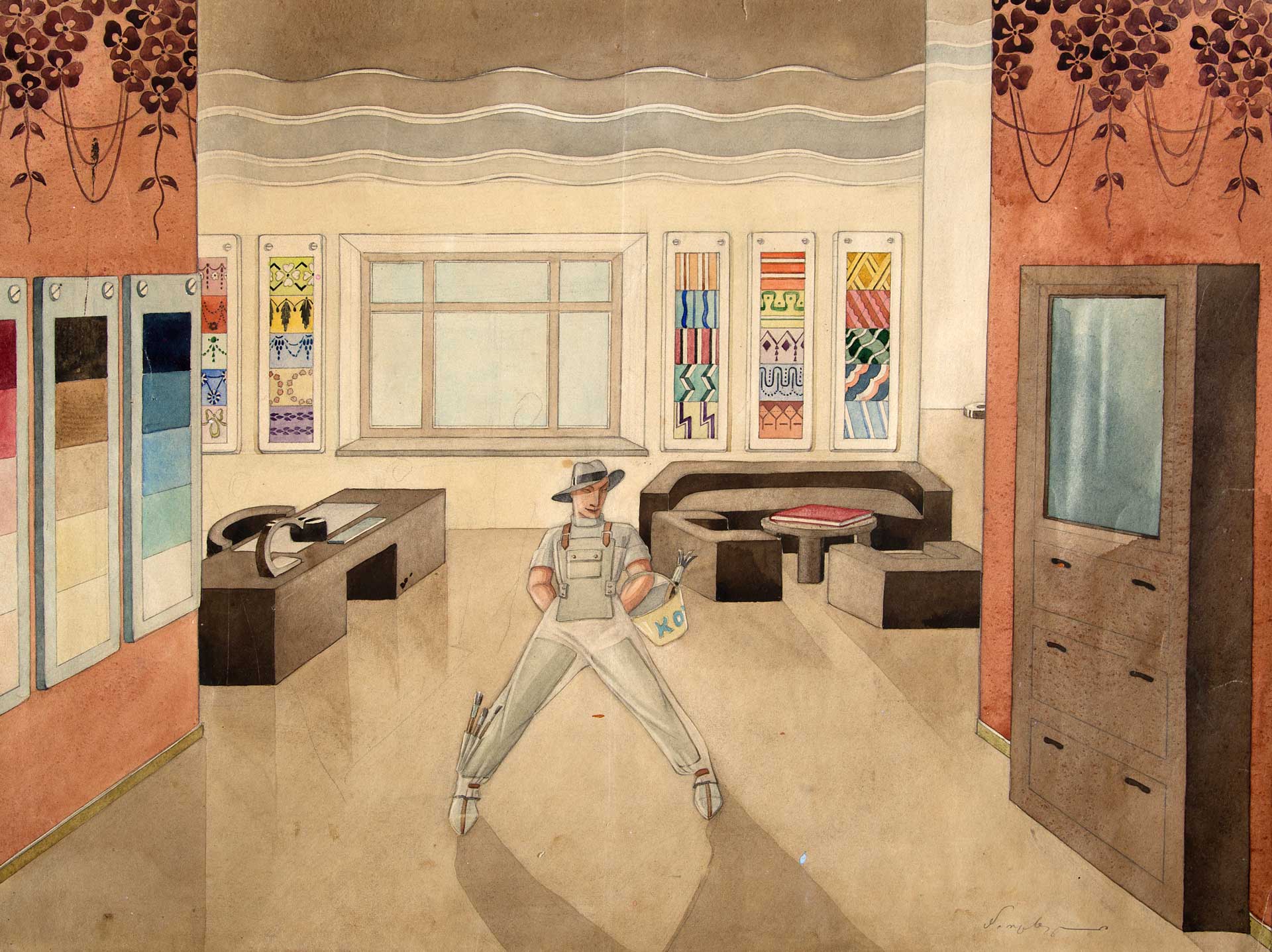 Sketch for a movie ''Winged Painter'' by Petre Otskheli. 1936
Otskheli's art remains highly relevant to this day, and continues to influence the evolution of a wide variety of cultural processes and contemporary artistic expression.