Chitakhevi Monastery, which is popularly known as the Green Monastery, is located in a peaceful picturesque ravine about 15 km from the spa town of Borjomi. Its foundation is associated with two disciples of the great spiritual leader St. Gregory of Khandzta, Theodore and Christophore, and their arrival in the Borjomi Gorge (historical province of Tori) in the 830s. The monks established two monasteries: in Nedzvi and Kviriketsminda. These foundations soon grew into branches, one of which was situated in Chitakhevi.
Church looking from the south-east
The monastic church dedicated to St. George is built of rough-hewn stones. It is a single nave structure with a two-sided covered gallery to the south and west, and ancillary spaces to the north. A double arched door in the centre of the southern wall serves as the main entrance to the church. In the middle of the structure, the arches are rested on a low barrel-shaped column that is topped by a plain block capital. Two pairs of pilasters articulate the longitudinal walls in the interior of the vaulted nave.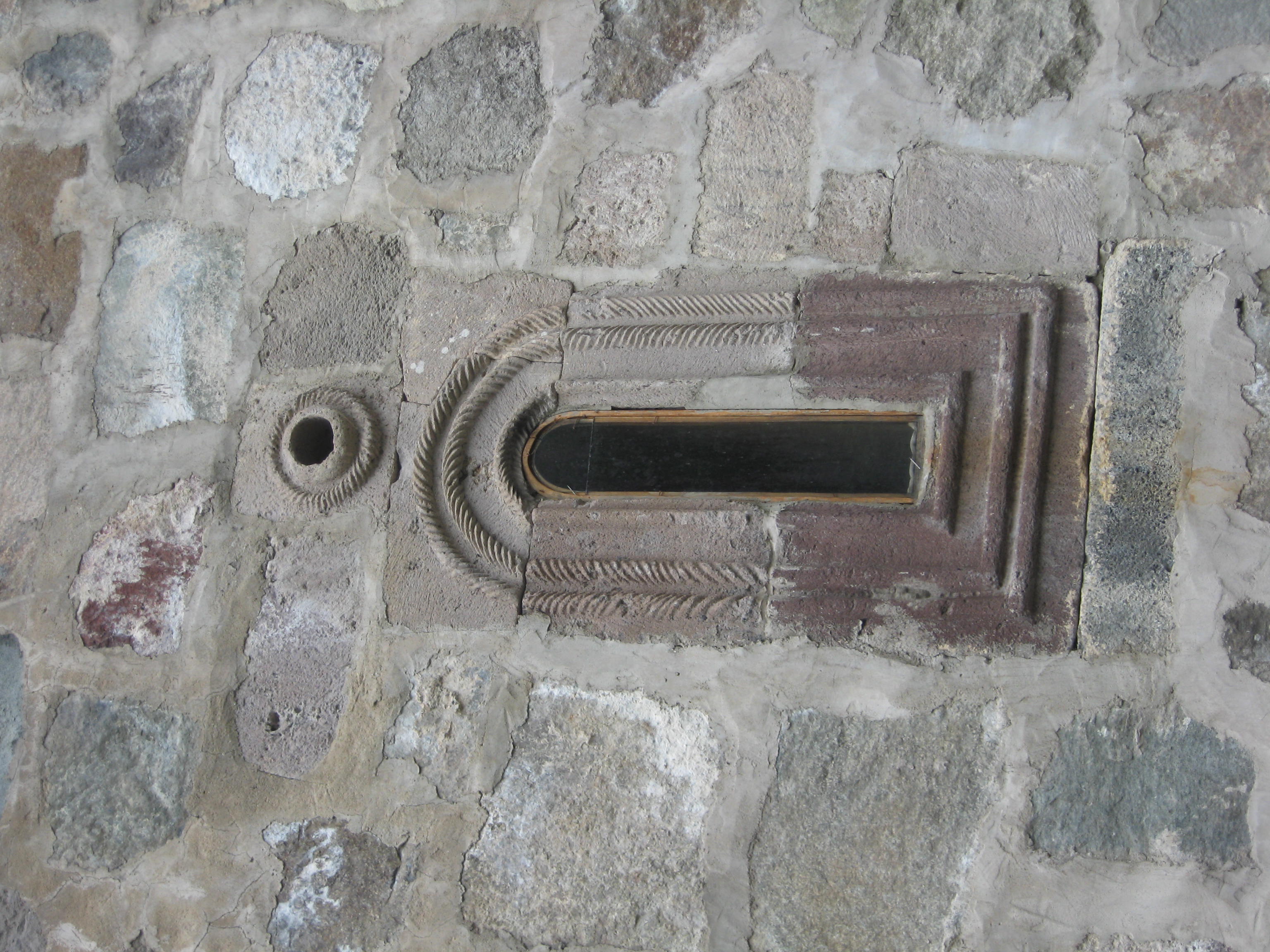 Interior of the church
The building has a plain appearance from the outside. Initially its façades were completely devoid of decoration. The simple frames of the eastern windows were made in the fifteenth century.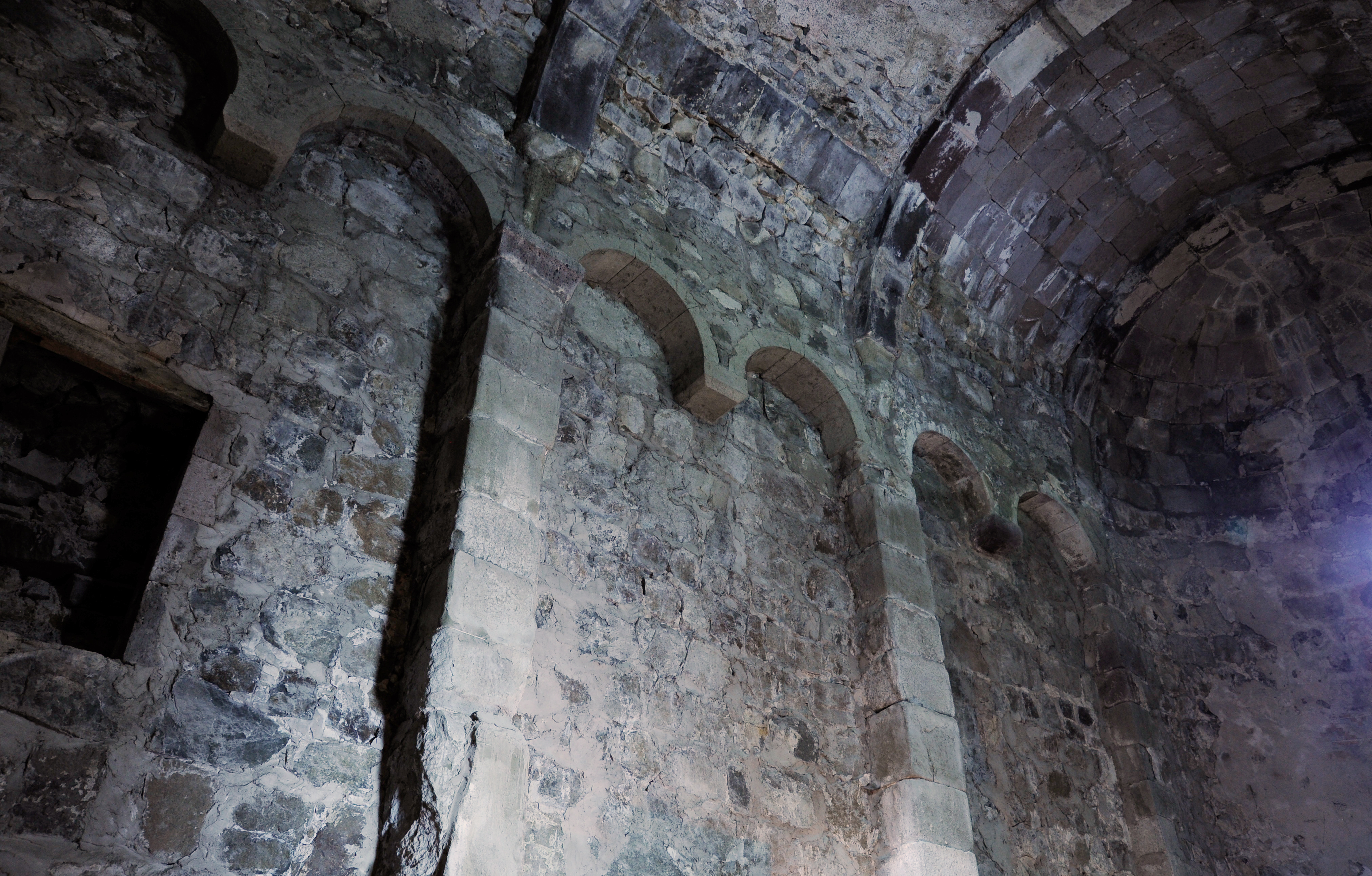 Eastern window of the church
The monastic church stands close to a slope. There is a narrow corridor between the retaining wall built at the bottom of the slope and the northern wall of the church.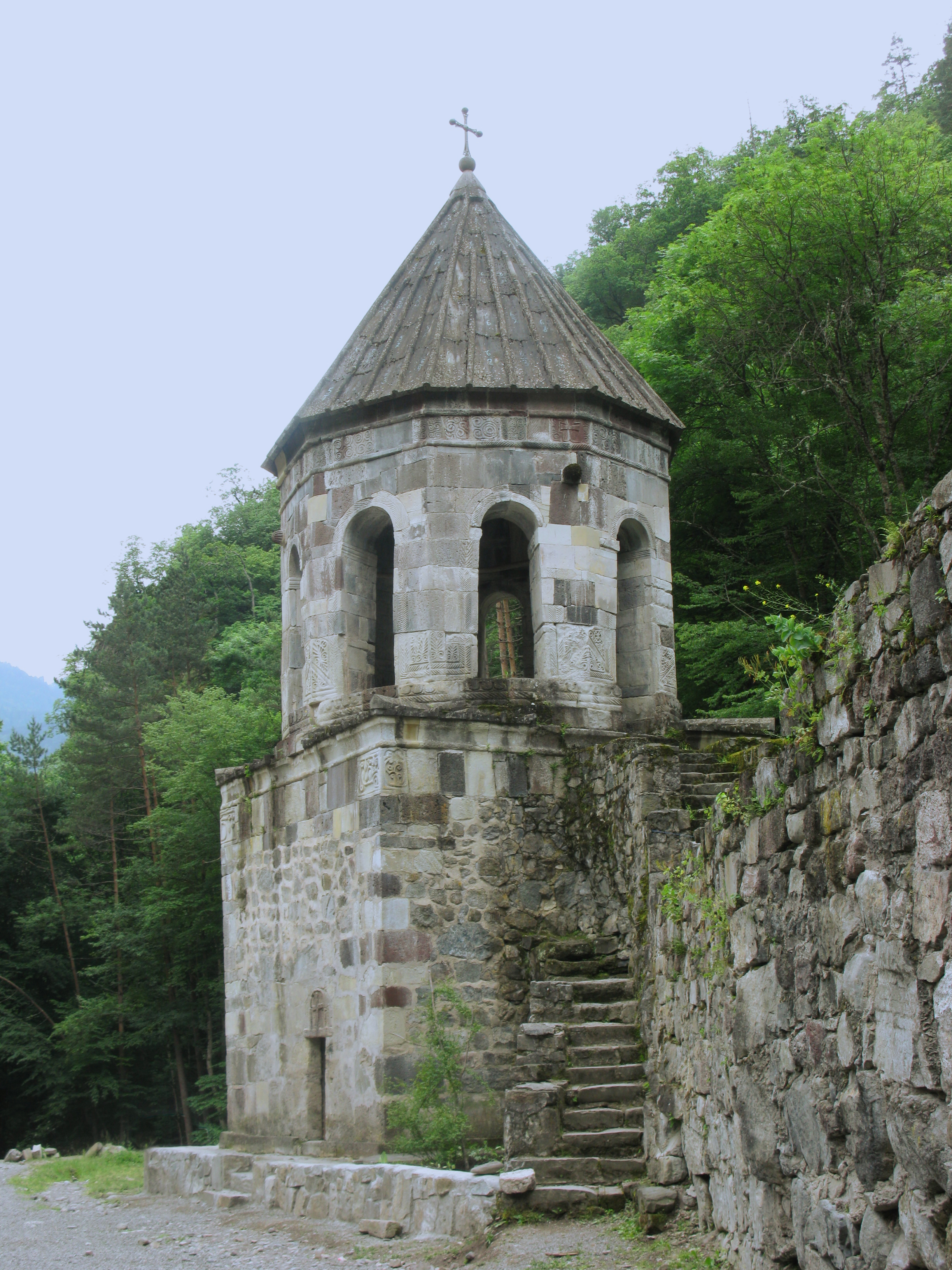 Bell-tower
The Green Monastery was renovated in the fifteenth century. A bell-tower standing to the south-east of the church, and a partly-preserved monastery enclosing the wall date back to this period of renovation. The bell-tower consists of a cubic lower storey and an arched octagonal belfry. The piers of the belfry are decorated with floral and geometric carved ornaments. A large cross tops the window of the lower storey room. A staircase leading to the belfry adjoins the enclosing wall. The low technical and artistic quality of the construction is indicative of the difficult times that followed the devastating invasions of Tamerlane.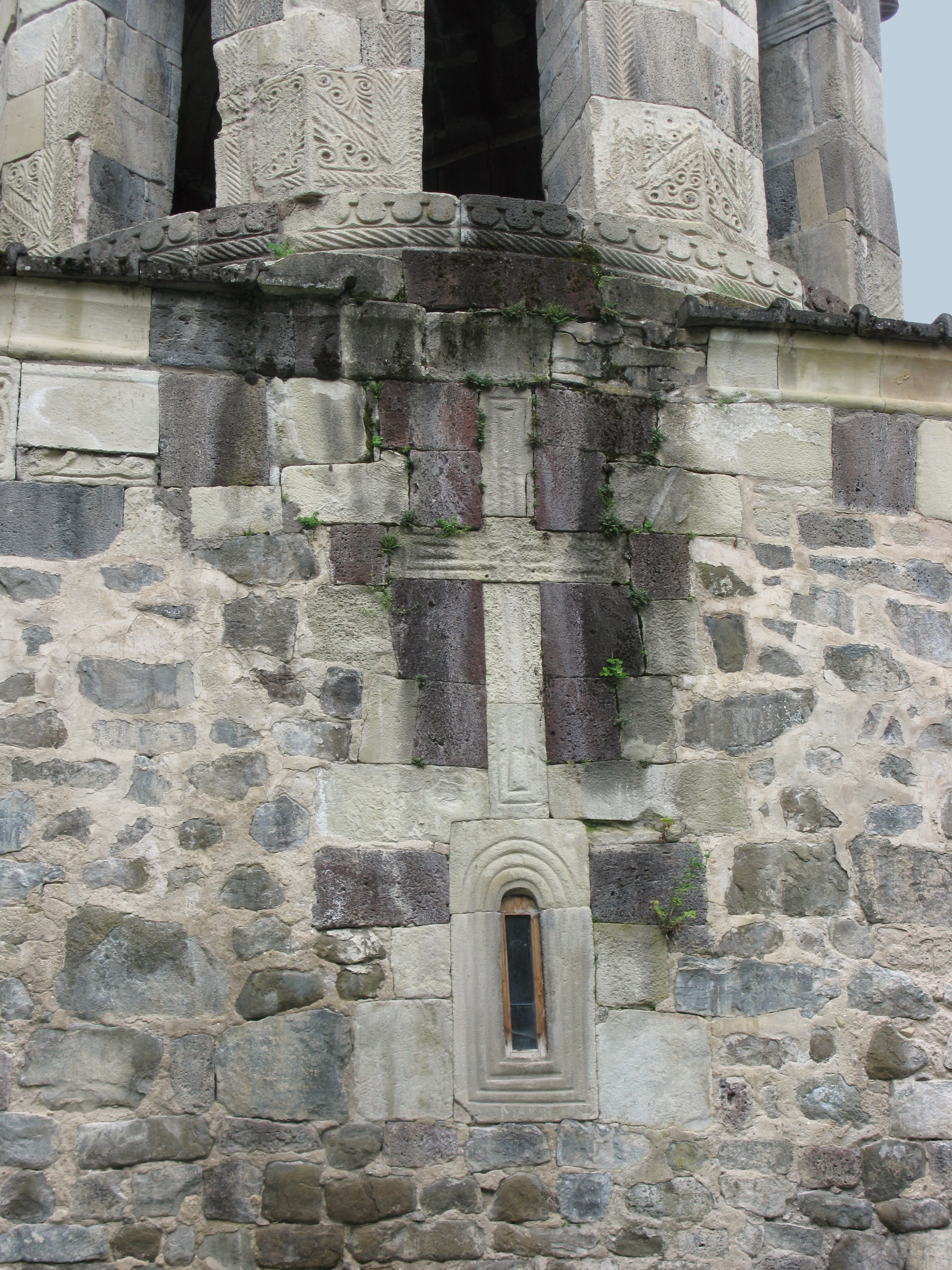 Eastern façade of the bell-tower
The Green Monastery was abandoned soon after the region was conquered by the Ottomans in the mid-sixteenth century. Over time, the monastic buildings fell into disrepair. They were cleared and restored in the 1980s. Since 2002 it has become a functioning monastery again.