The Gurjaani Kvelatsminda Church of the Dormition of the Mother of God, which is located near the town of Gurjaani in Kakheti, is one of the most remarkable medieval buildings in Georgia. It was built in the eighth century, during the age of Arab rule and the formation of new Georgian states, when church architecture underwent considerable transformation. This complex process of change is referred to as a transitional period in the development of Georgian architecture.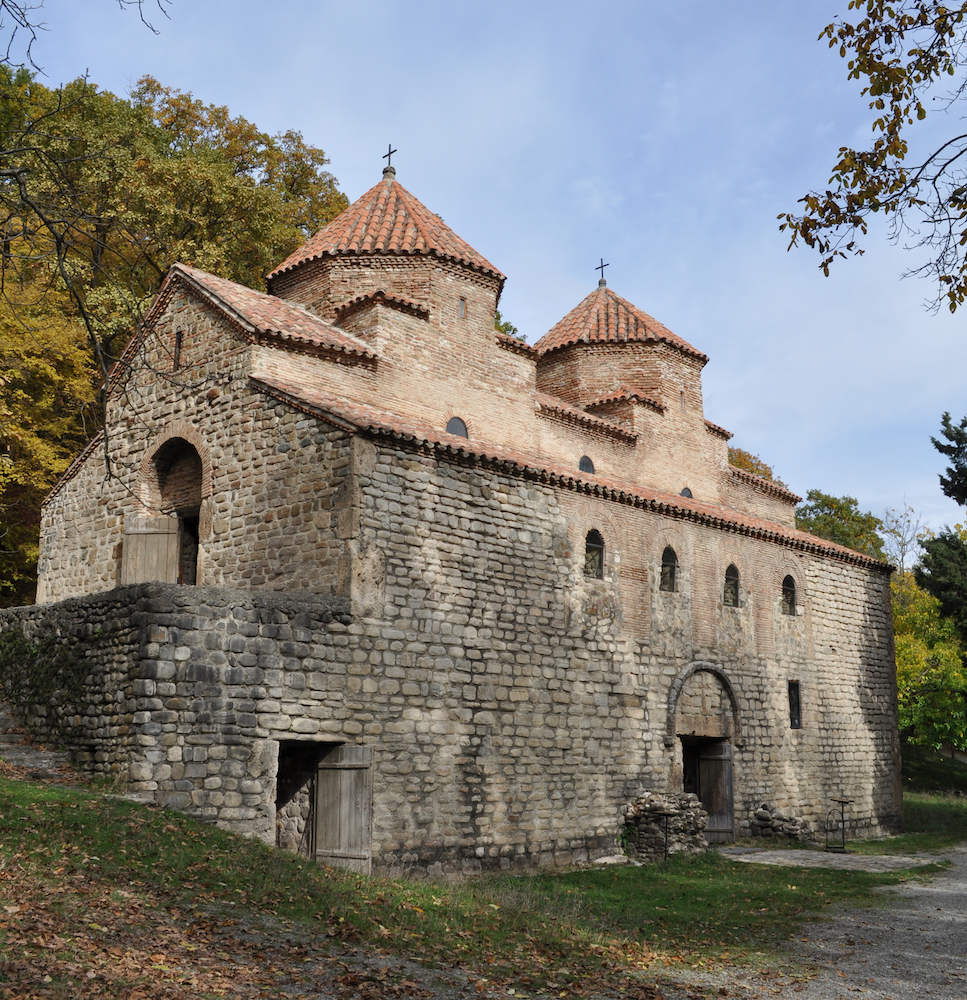 Gurjaani Church from the south-west
Gurjaani Church features a unique composition that is unparalleled in either Eastern or Western Christian architecture. This comprises a basilica with two identical domes raised above the nave on octagonal drums. Structurally, the domes feature octopartite domical vaults.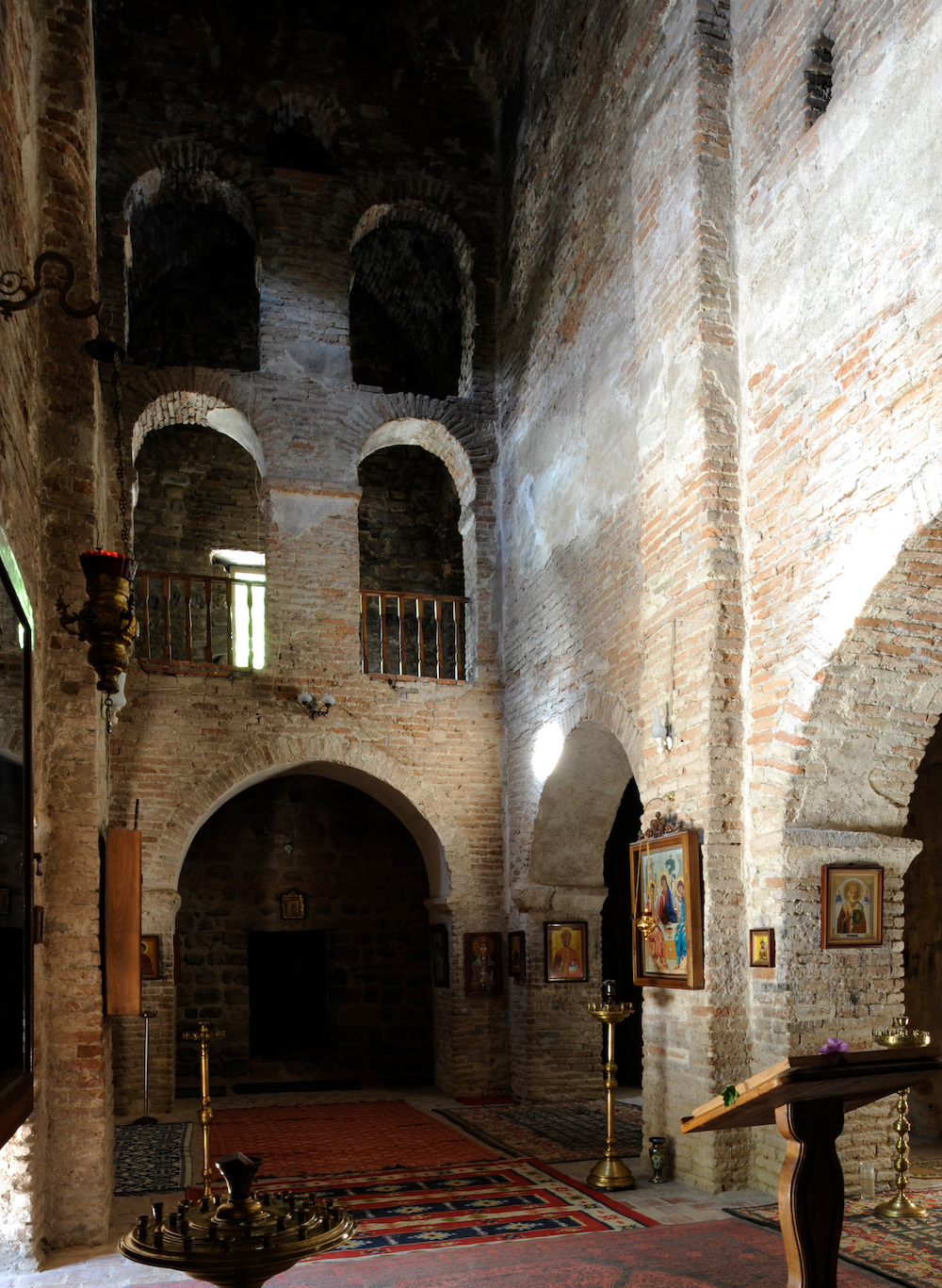 Interior view looking west
A large U-shaped upper gallery encircles the nave from the south, west and north. Its western section opens onto the nave with five arches arranged in three tiers, while its longitudinal wings are almost completely isolated from the main space and constitute long corridors above aisles. To the east, these corridors terminate in small apsed chapels.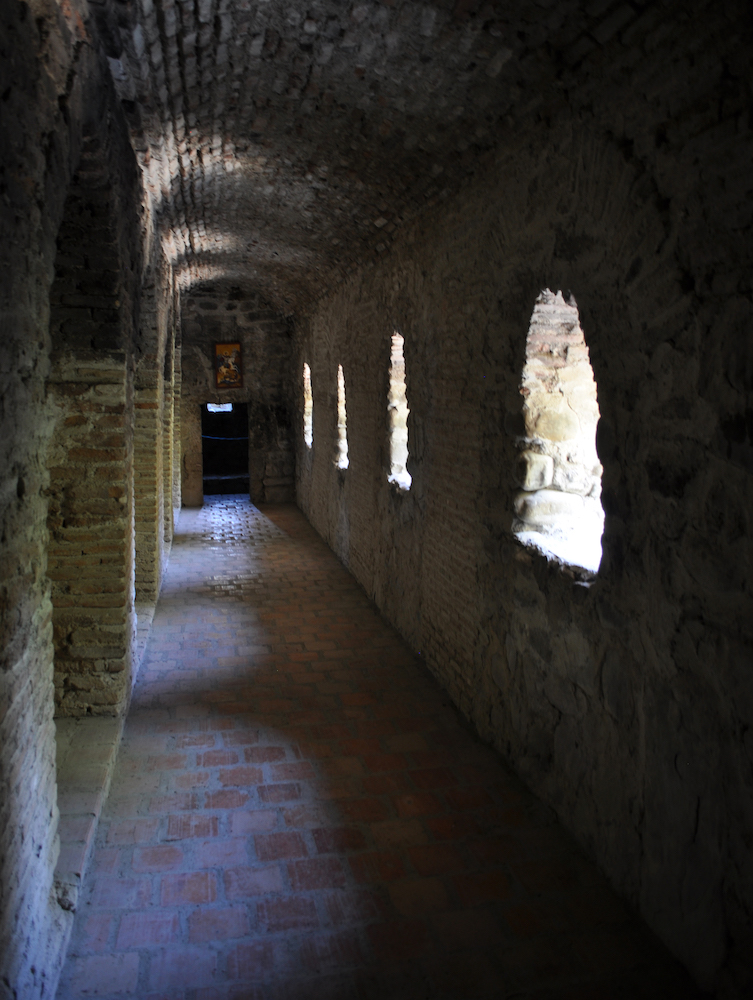 The southern wing of the upper gallery
Originally, the southern wing of the gallery had four arches in its south wall that opened onto a balcony – which was a wooden structure, judging by the articulation of the southern façade. Later, after the balcony had collapsed, these arches were partly walled up and turned into windows.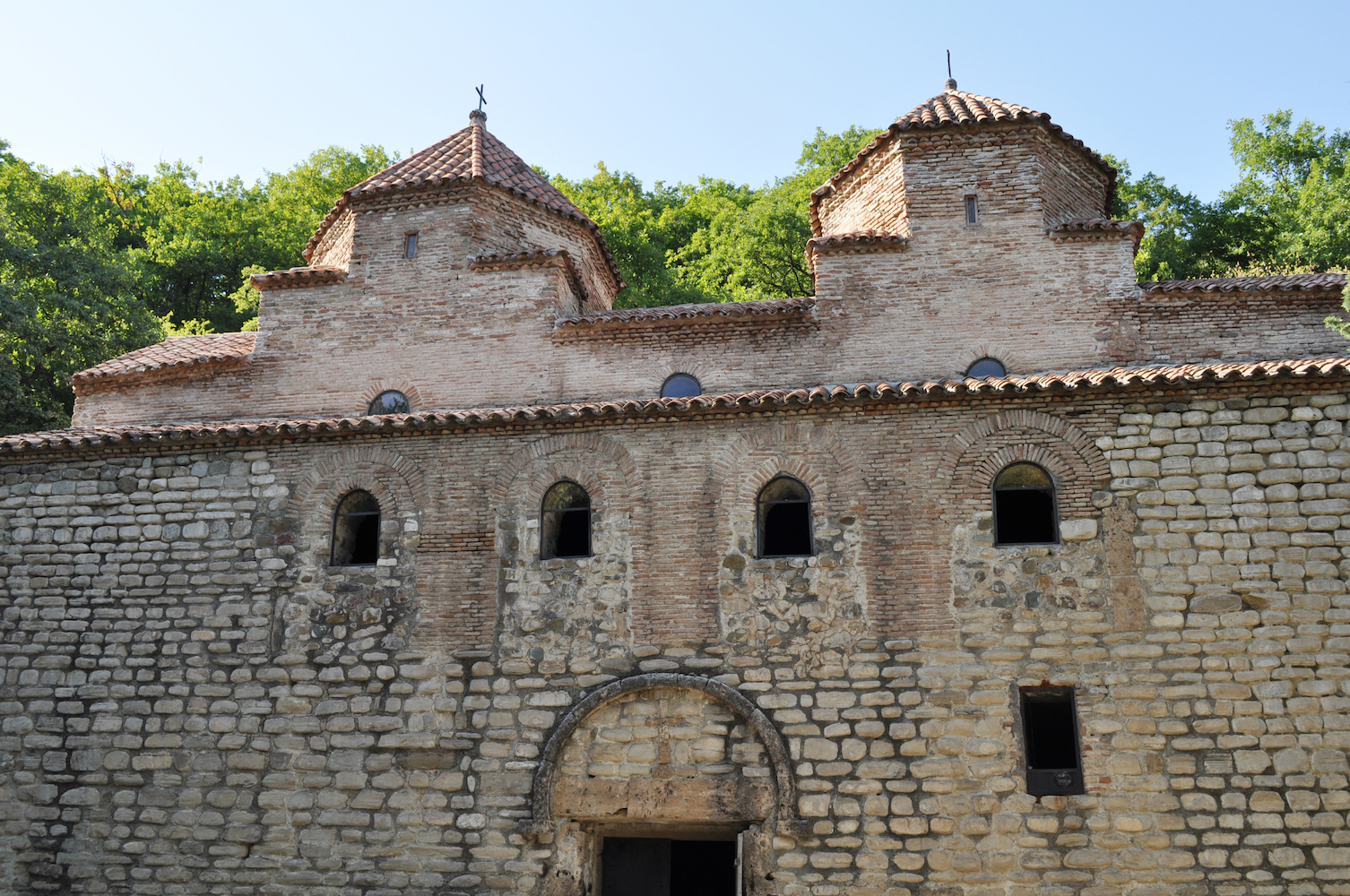 Middle section of the south façade
Without entering the church space, the gallery can be accessed through a door that leads to its western wing from a special terrace. This arrangement suggests that Gurjaani was a court church, with the upper gallery reserved for a prince or local lord and his household, while the lower story was intended to accommodate common people during services. The southern balcony could have served as a stage for public appearances by the rulers.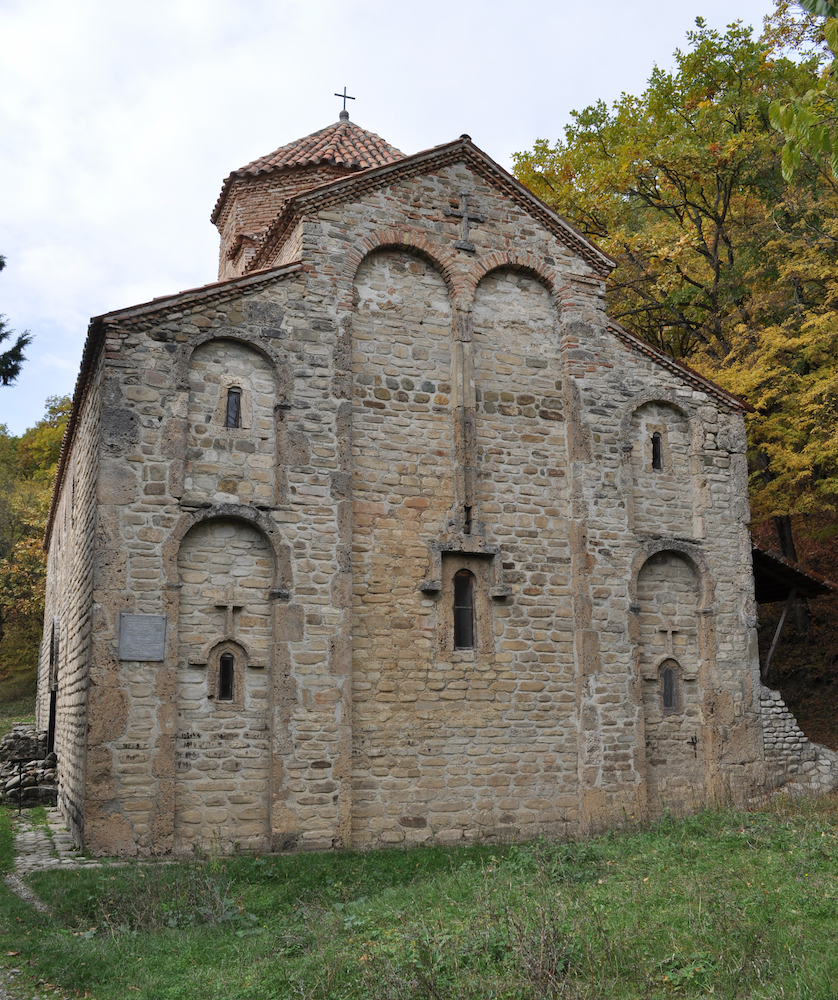 East façade
The church also provides one of the earliest examples of the use of brick in Georgian church architecture, together with cobblestone – the traditional building material in Kakheti. The facing of its façades consists of even courses of specially selected level cobbles, while the arches, vaults, jambs and drums are built of brick. Owing to the high quality of construction, the church has largely survived in its original form; only the cornices and upper regions of the walls were restored in the seventeenth century.
In the late Middle Ages, Gurjaani Church of the Mother of God housed a monastery. The latter was abandoned in the nineteenth century, but was reopened in 1994.