The Church of St. George stands in a thick forest on the edge of Daba village in the historic province of Tori, which has also been referred to as Borjomi Gorge since the nineteenth century. The church is built right up against a steep cliff, and its southern wall is nestled in the concavity of the rock.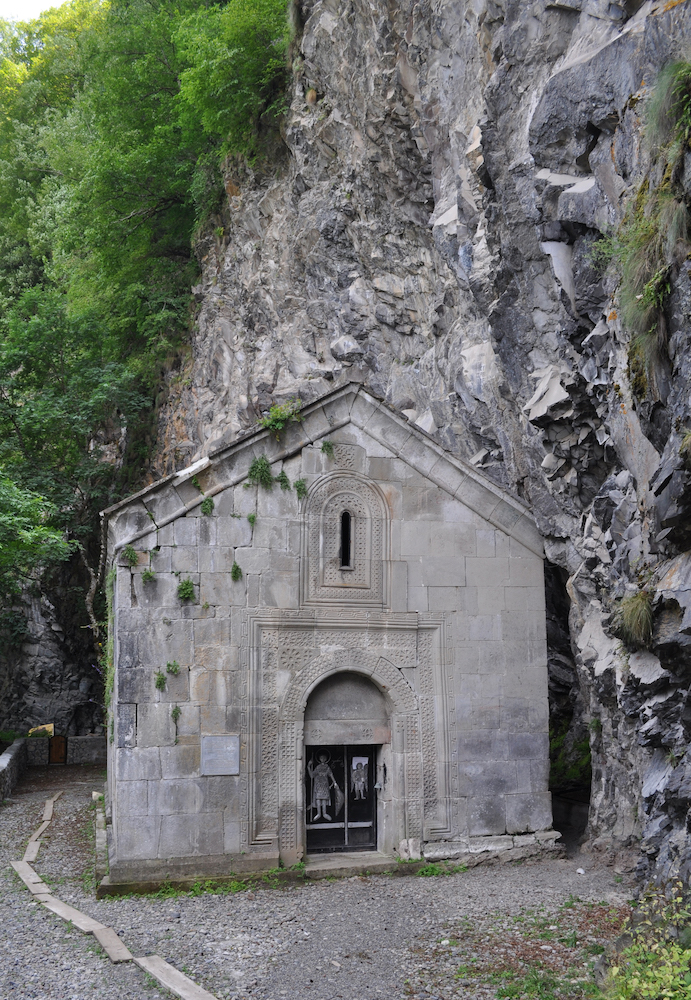 Daba Church viewed from the west
According to the inscription carved above its western door, the church was built in 1333 by the Chief Treasurer of George V the Illustrious – the last successful King of Georgia, who expelled from the country the invading Mongols and reunited the Georgian Kingdom.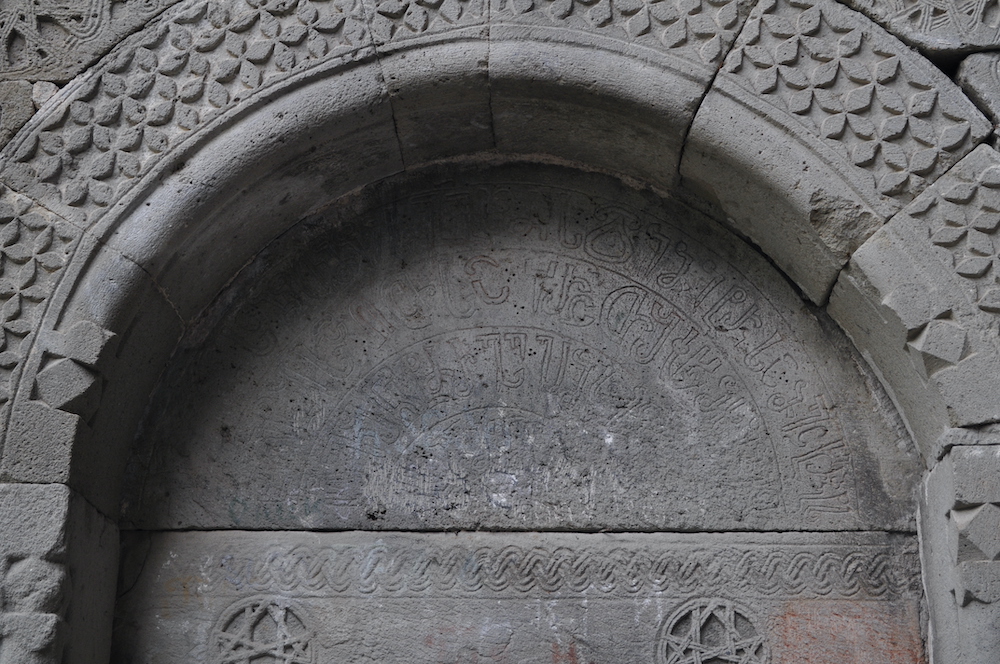 Inscription of the Chief Treasurer
Daba Church is a single-nave structure covered with a barrel vault. A pair of pilasters articulates the longitudinal walls in the interior of the nave, dividing them into two sections of unequal length. In the apse of the sanctuary, a central window is flanked by two arched niches.
Interior view
The walls of the church are faced with smoothly-hewn blocks from both inside and outside. The exterior of the church is richly embellished with stone-carved ornaments. The most abundant decoration was applied to the western façade, where the main entrance of the church is set into a wide rectangular frame that is completely filled with intricate geometric patterns. The western window that is cut above the door also bears a decorative frame, along with the northern and eastern windows.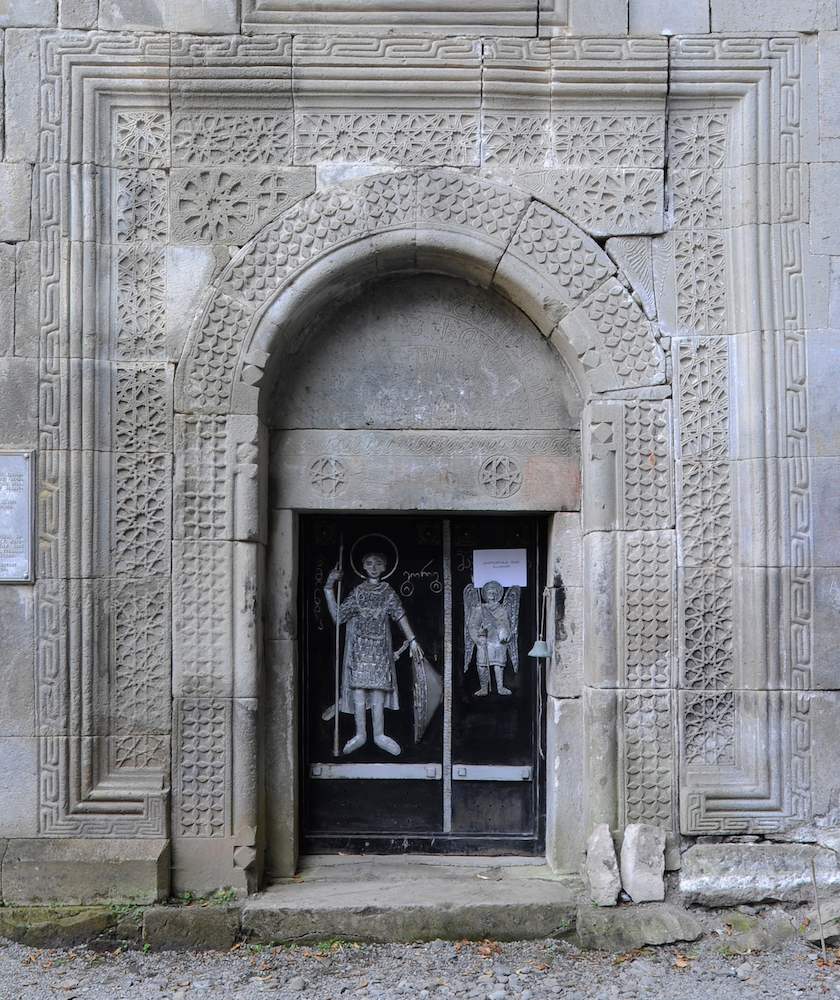 Western entrance
Daba Church provides evidence of cultural interaction between the Caucasus and Eastern Anatolia, which was particularly active in the thirteenth and fourteenth centuries. The rectangular frame and ornamental motifs of the western entrance recall Seljuk architectural traditions.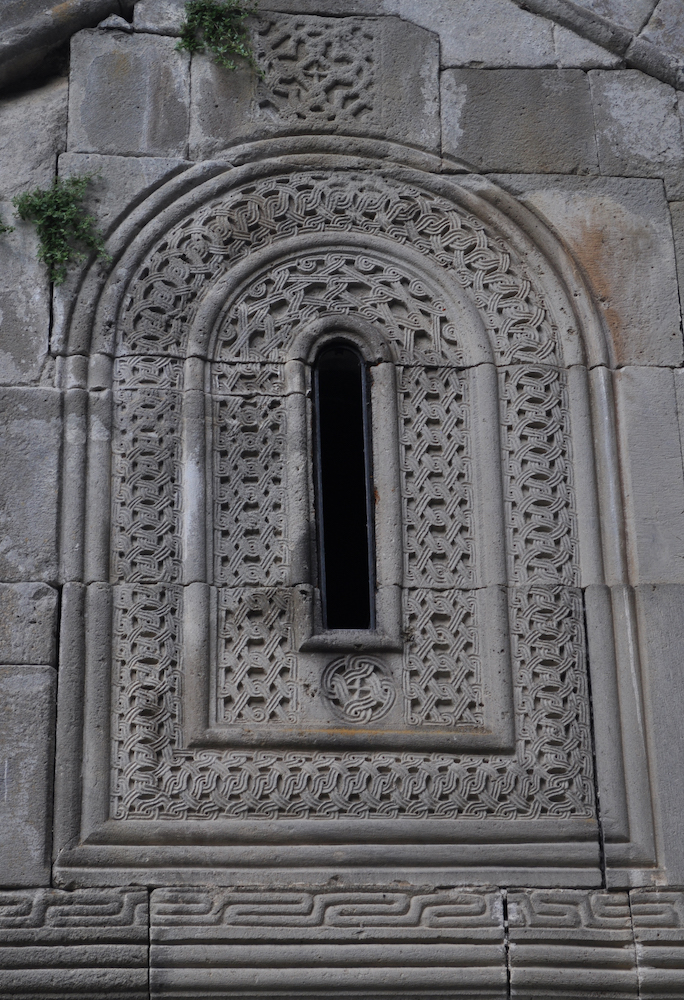 Western window
Despite possessing a simple plan and architectural form, Daba Church cannot be considered as an ordinary building. Constructed under the patronage of an influential and affluent dignitary, the church displays craftsmanship of extremely high quality. Its fine ashlar facing and ample stonework decoration make it one of the most significant monuments of its time.