Tsughrughasheni Church is situated 2 kilometers from Bolnisi Sioni Cathedral, on the right bank of the Bolnisitskali River in Kvemo Kartli Province. Standing on a slightly sloping hillside, the church is visible from afar and dominates the surrounding landscape.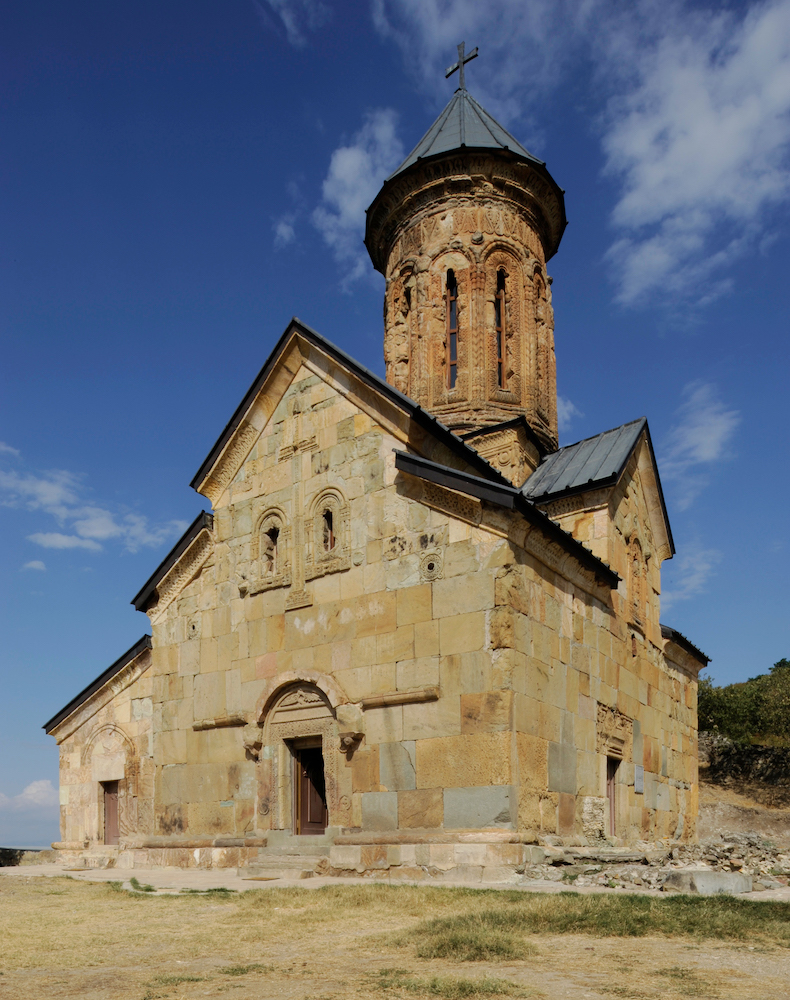 Tsughrughasheni Church viewed from the south-west
The church bears three inscriptions. The main one is located on the right side of the western door, and is written in the name of Hasan, son of Arsen, who was the initiator and patron of the church's construction. Mention is also made of King George – identifiable as George III Lasha, who reigned from 1212 to 1222. In addition, the inscription refers to the Cross of St. George, which suggests that the church was dedicated to St. George.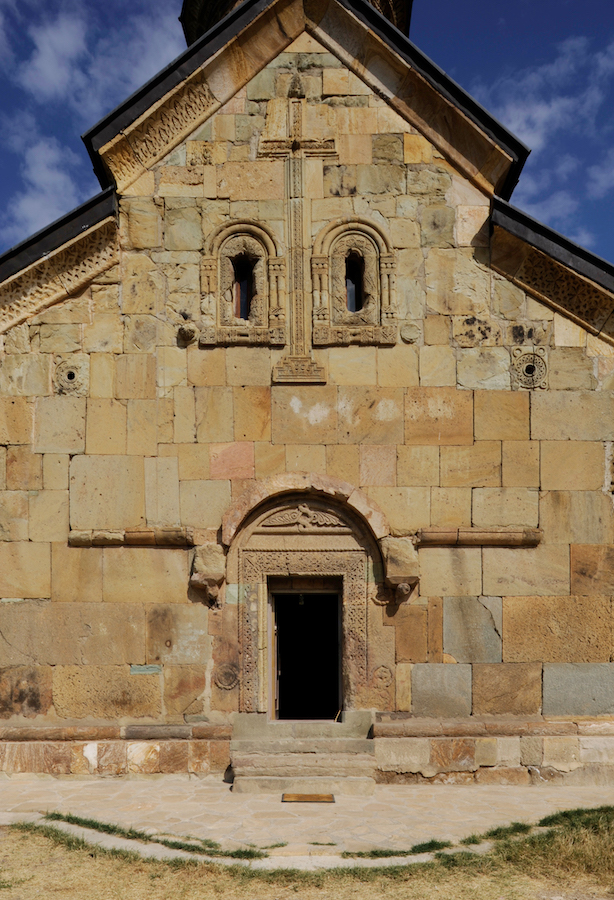 Western façade
Tsughrughasheni Church is a cross-domed building remarkable for its unusually elevated proportions. The dome's exterior height from the bottom of the drum to the top of the conical roof is two and a half times greater than its diameter, making it look like a tower. This perception of increased height is emphasized not only by the towering dome, but also by the sharply angled gables.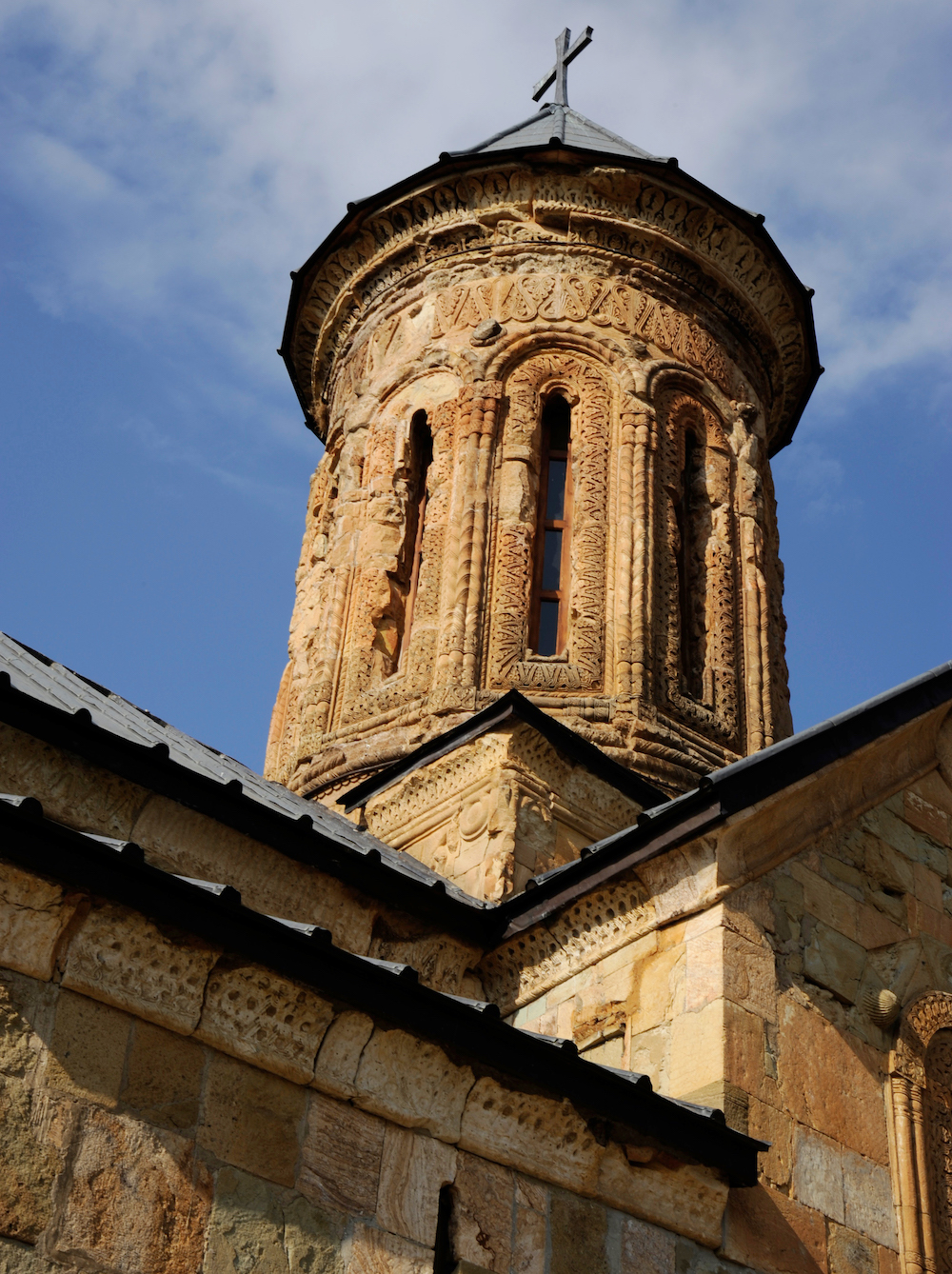 The dome of the church
The building material of the church is volcanic tuff with yellow, reddish-yellow, and sandy-gray shades. The façades are faced with well-hewn and closely-jointed ashlar.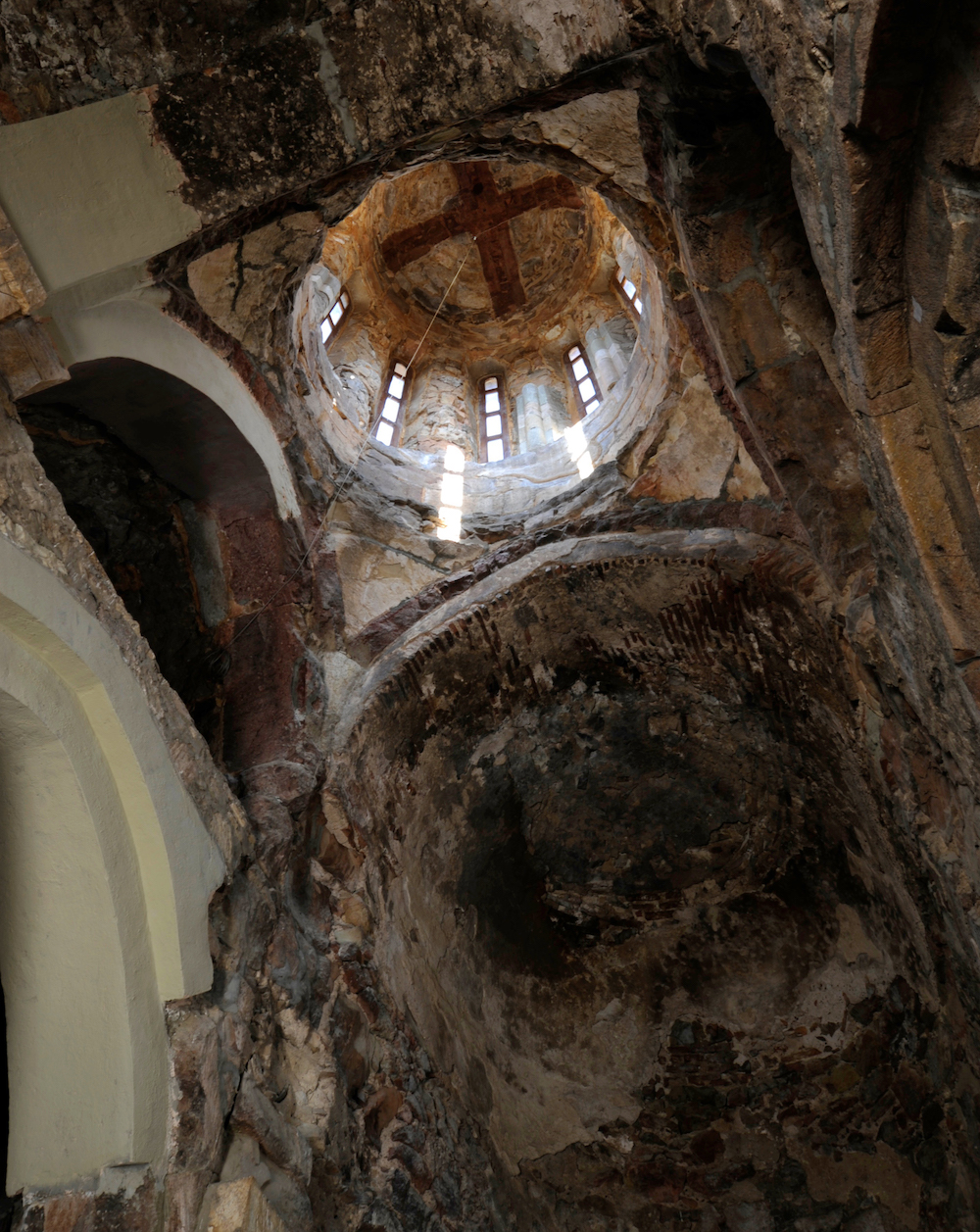 Interior view
The inner facing of the walls is coarser, since it was intended to be plastered and painted. The interior space is rather narrow. Four slightly pointed spanning arches form a relatively small central square bay, above which the dome is erected on pendentives. There are arches arranged in two tiers to the north and south of the central bay.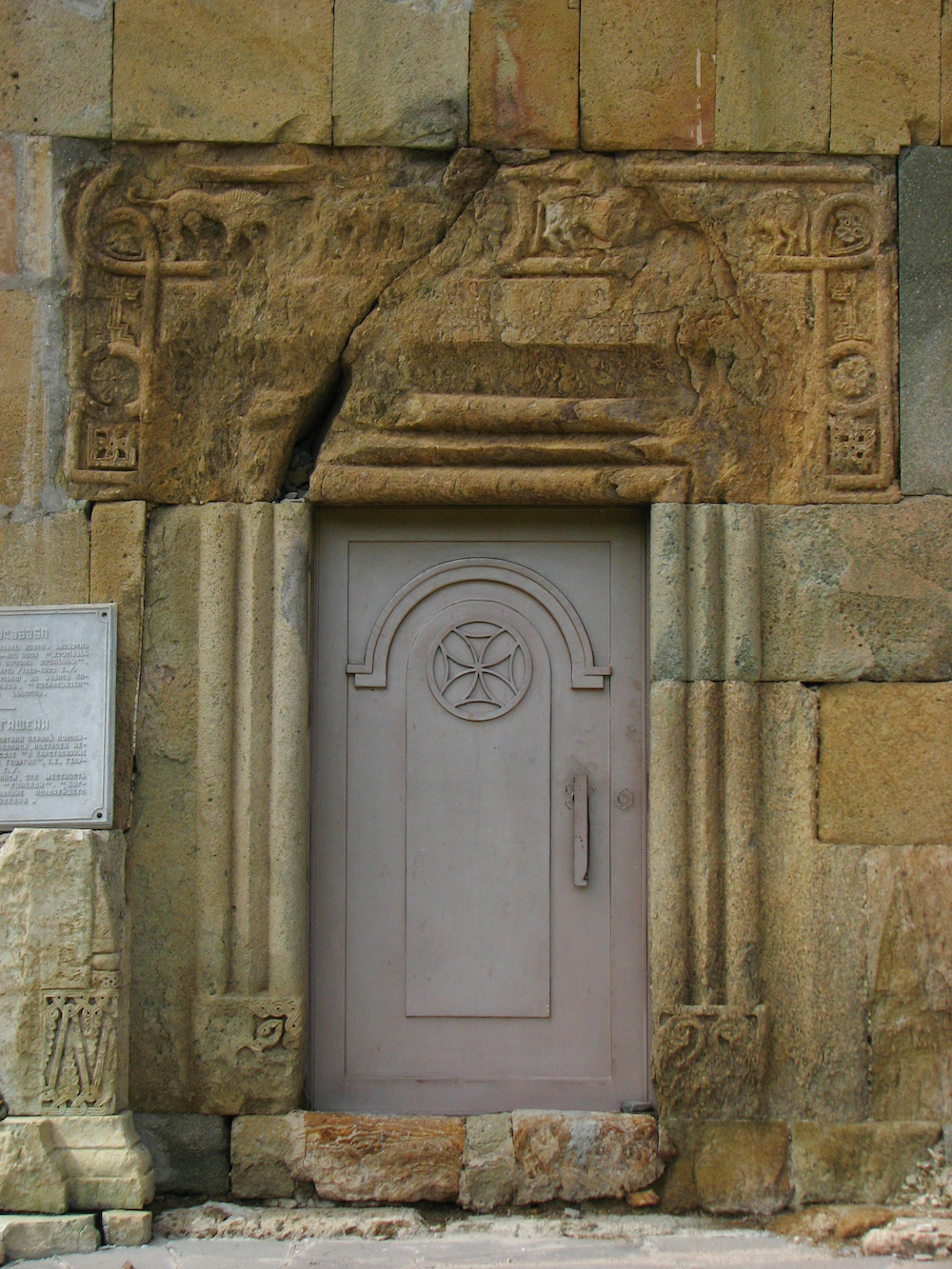 Southern door
Unlike the church interior, its façades are richly embellished. The splendidly decorated convex frames of the drum windows fill the entire space within the arches, leaving no surface unadorned. The cornices are adorned with interlacing ornaments. The decoration of the lintel over the southern door includes images of lions along with floral motifs and crosses.