Manglisi is one of the oldest Christian sites in Eastern Georgia. The first church was built at the location in the fourth century, soon after the Kingdom of Iberia had officially adopted Christianity as the state religion in around 330. As the Georgian compendium The Conversion of Kartli reports, King Mirian asked Constantine the Great to send priests in order to perform baptismal rites, and master builders for the erection of churches in his kingdom. The emperor fulfilled the request and sent Bishop John, who brought the suppedaneum (foot rest) and nails from the True Cross to Georgia. According to Georgian chronicles, Manglisi was the location Bishop John selected for the building of a church that would house the holy relics he had brought from Constantinople.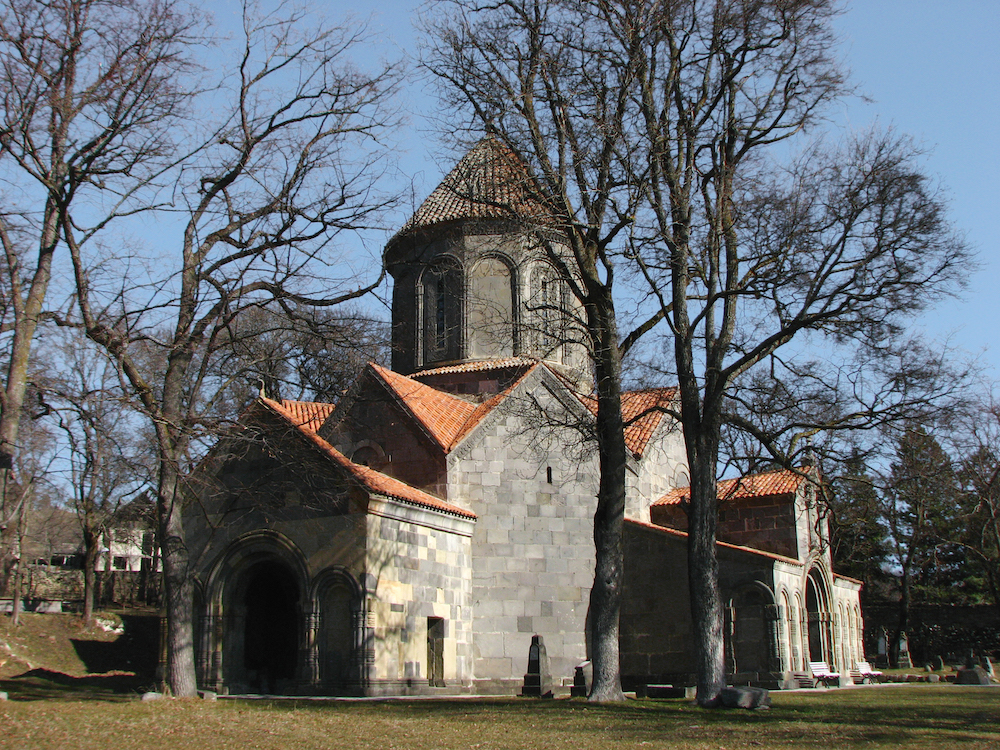 Manglisi Cathedral from the south-west
In the 490s, a new church was constructed in Manglisi. By that time, it was commonly believed that relics which had borne witness to Christ were kept at Manglisi. Their possession made Manglisi the Caucasian-wide center for pilgrimage. Apparently, the influx of pilgrims culminated in the need for a larger building, especially since during the reign of King Vakhtang Gorgasali, Manglisi was made an episcopal see. Accordingly, the new building was to combine the functions of a cathedral and those of a pilgrimage church.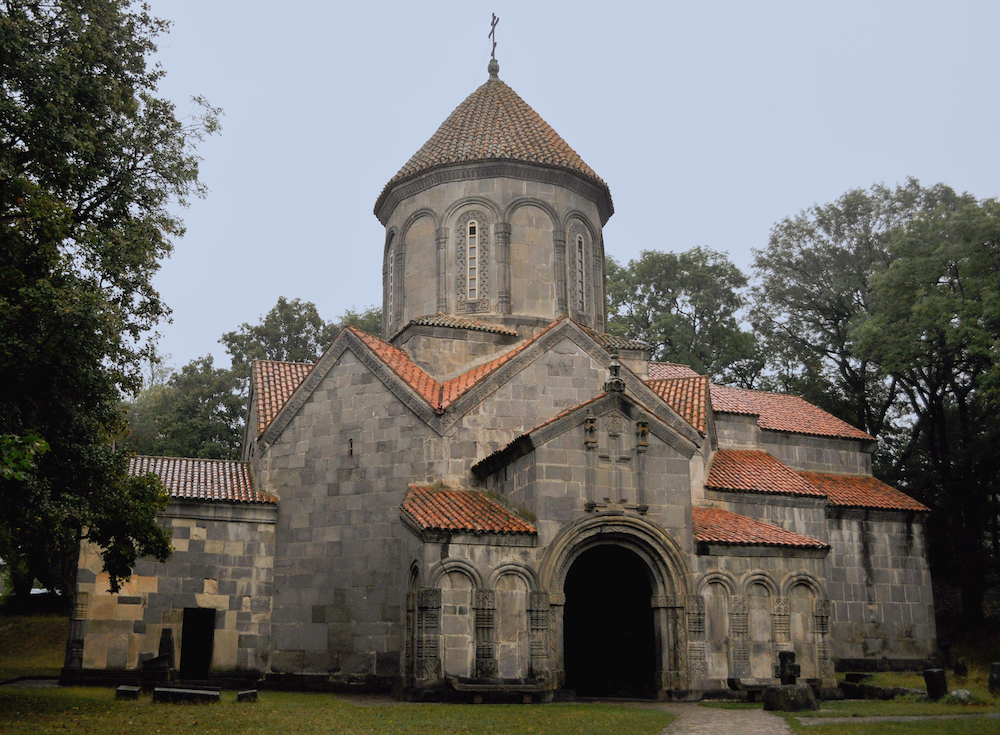 Manglisi Cathedral, southern façade
The cathedral that replaced the old church in Manglisi was a tetraconch inscribed in an outer octagon, with four small chapels arranged diagonally in massive walls that are angled toward the main axes. For about a century, the cathedral was the largest centrally planned church in Georgia. It played a crucial role in the development of the domed plan, being the first link in the chain of Caucasian tetraconch churches that possessed corner rooms. In Georgia, this concept was further reinterpreted in the design of Ninotsminda Cathedral, and finally in that of the Church of the Holy Cross at Mtskheta.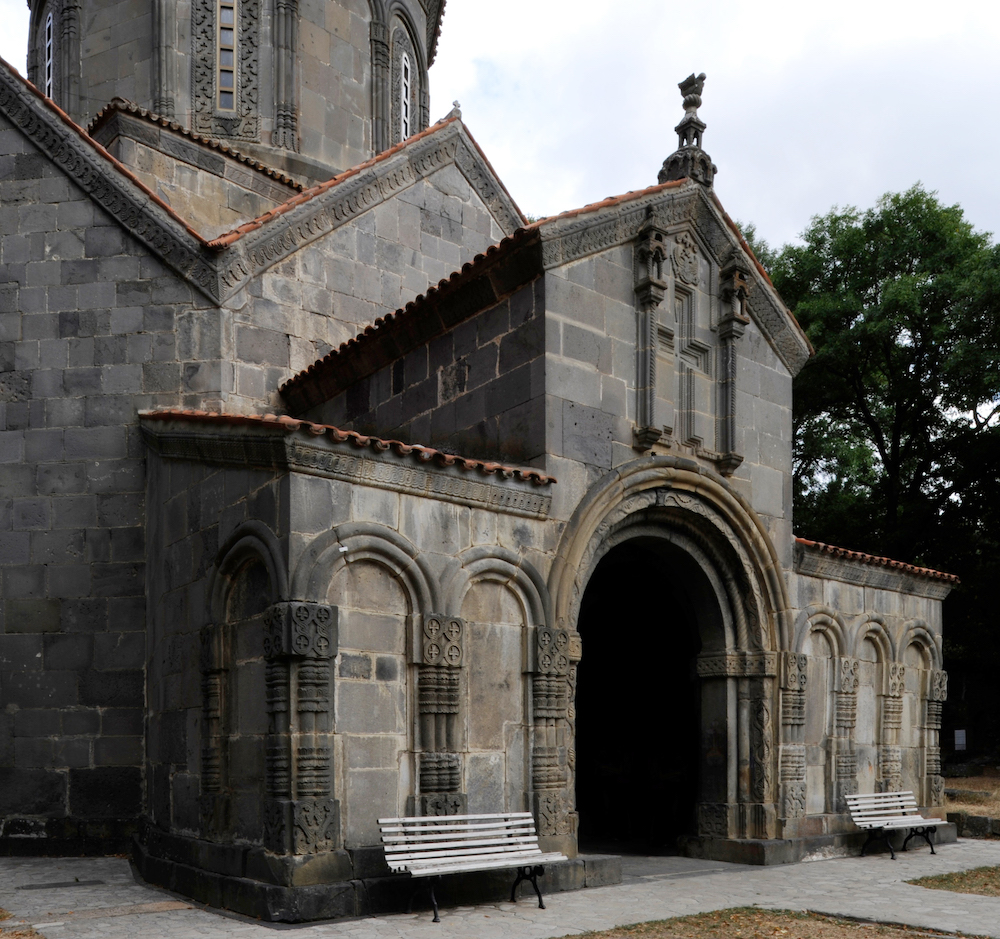 Southern porch
In the 1020s, the cathedral underwent major reconstruction works that resulted in the building being significantly enlarged.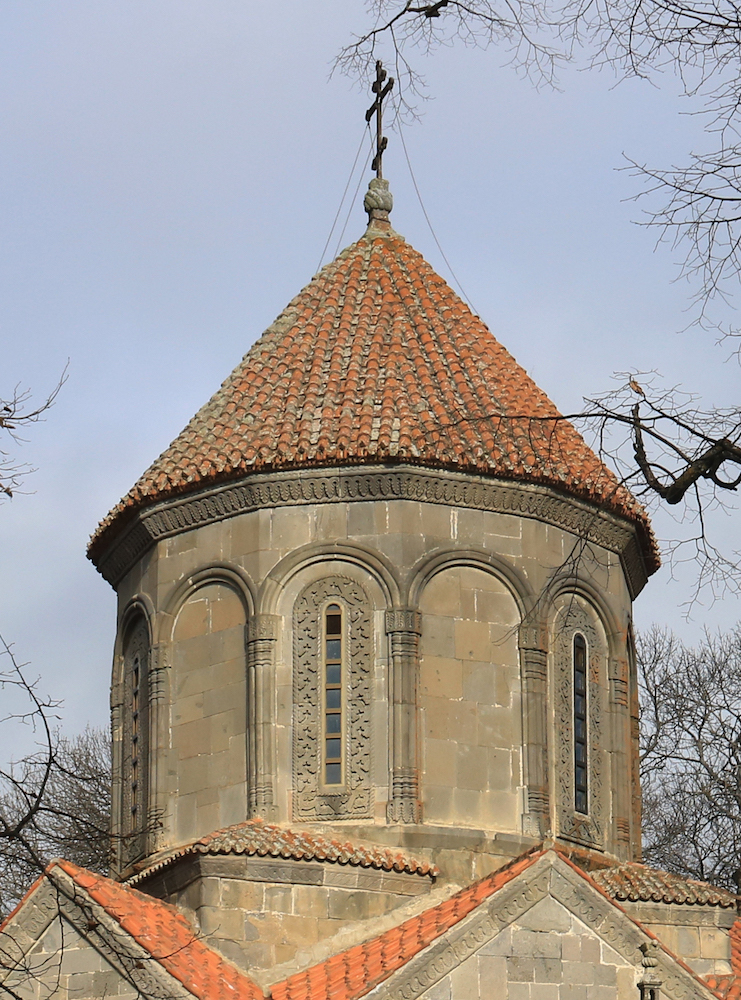 Dome
The sanctuary was elongated with the addition of a tripartite eastern end to the tetraconch; a twelve-sided dome sitting on pendentives was erected above the central bay; porches were added to the western and southern entrances of the Cathedral; the façades were faced with smoothly hewn greyish stone, and decorated with blind arches and carved ornaments.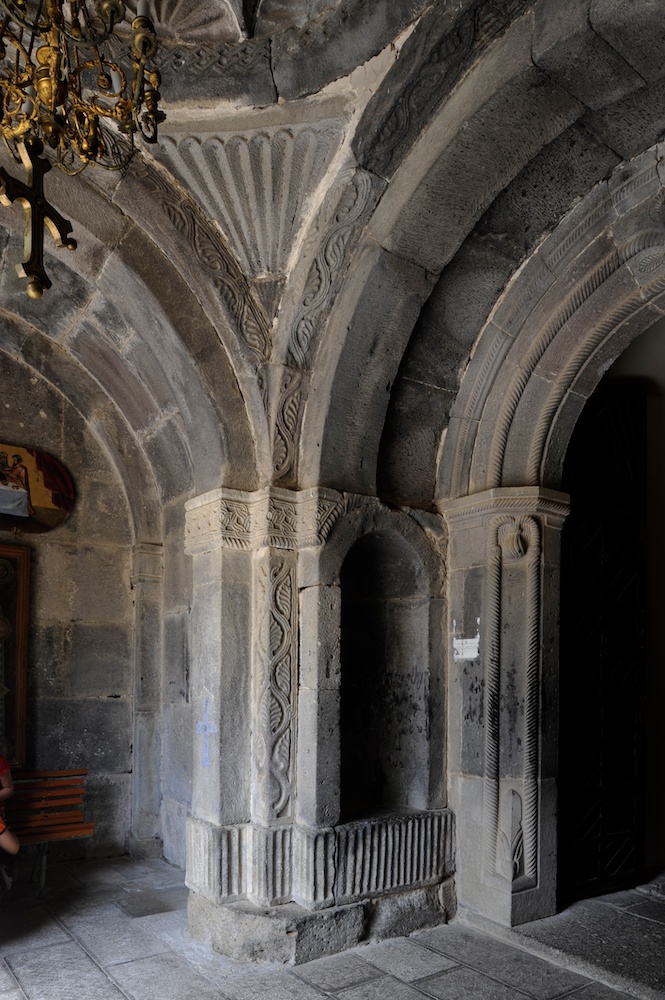 Interior of the southern porch
Over the following centuries, Manglisi Cathedral was damaged several times during successive invasions. It had been abandoned by 1824, when a military unit of the Imperial Russian Army was encamped in Manglisi. Between 1851 and 1862, Russian military authorities carried out restoration works on the Cathedral. These works did not alter the proportions, layout, and general appearance of the building, but did lead to the loss of many of its original inscriptions and architectural details.