Today, after years of creative pursuits and discoveries, shows, installations, interviews, articles, and… more shows across Germany, he lives in New York.
It all began in Georgia, in the 1980s. Luka Lasareishvili, representing the second most important wave in the history of Georgian abstract art, is now one of the most renowned contemporary Georgian artists residing abroad, known by the name of Luca Lazar.
Painting # 111018. Acrylic on canvas. 200x200x200 cm - Luca Lazar. Photo by Gia Chkhatarashvili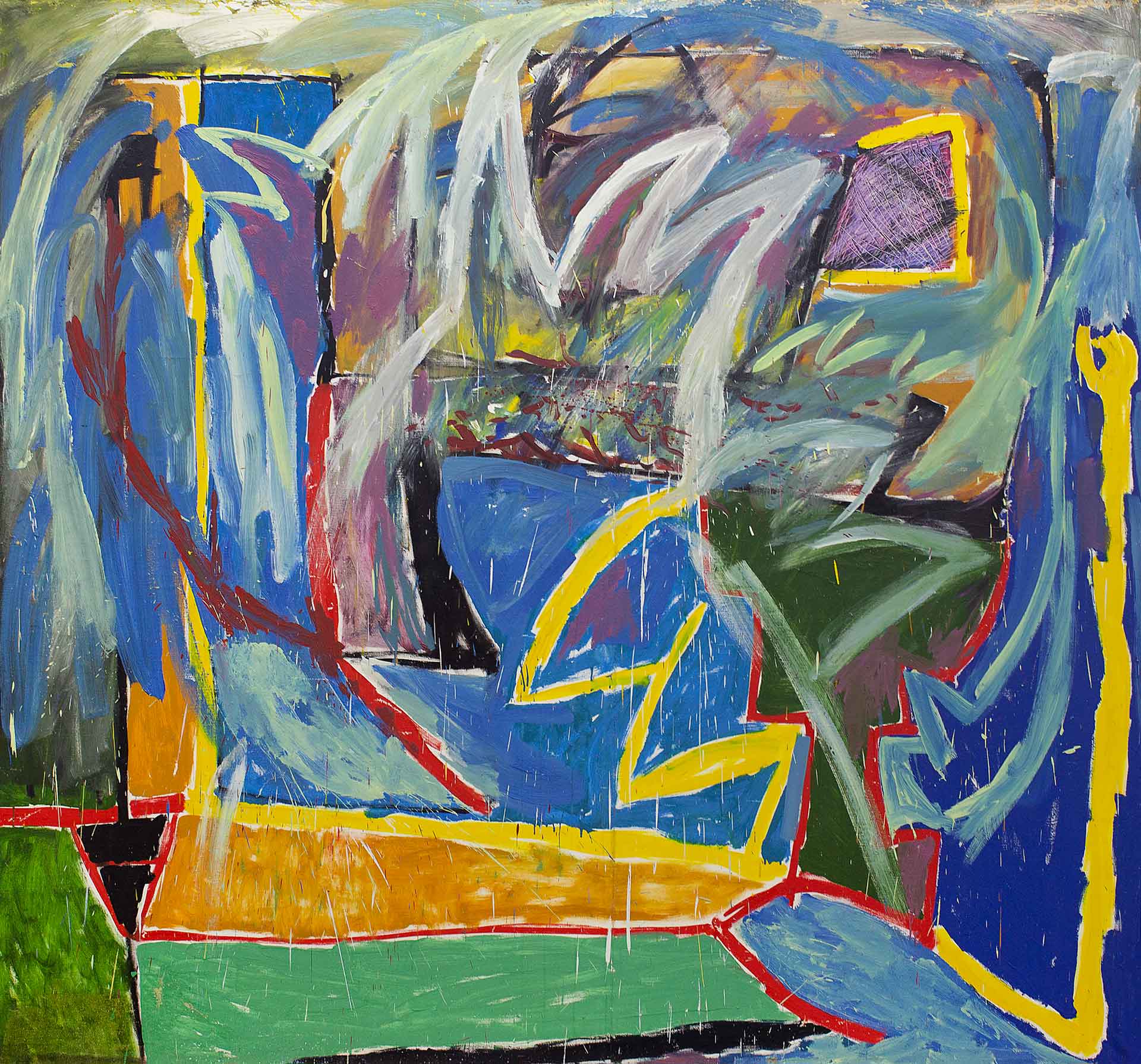 The cry of a bankrupt broker. 1987. Oil on canvas. 205x218 cm - Luca Lazar. Photo by Gia Chkhatarashvili
Naturally, his story begins with onerous years in Soviet Georgia, shortly after his graduation from the Tbilisi State Academy of Arts. Throughout the two final decades of the twentieth century, when the sense of inevitability of political transformation had taken over the entire country, Tbilisi-based artists would mostly work in groups, freeing the visual arts of profanitized clichés that had influenced it immensely. All they could think of was ways in which the "Soviet citizen" could be forced to think outside the box and shift attention towards global processes—or, at least, be aware of their existence.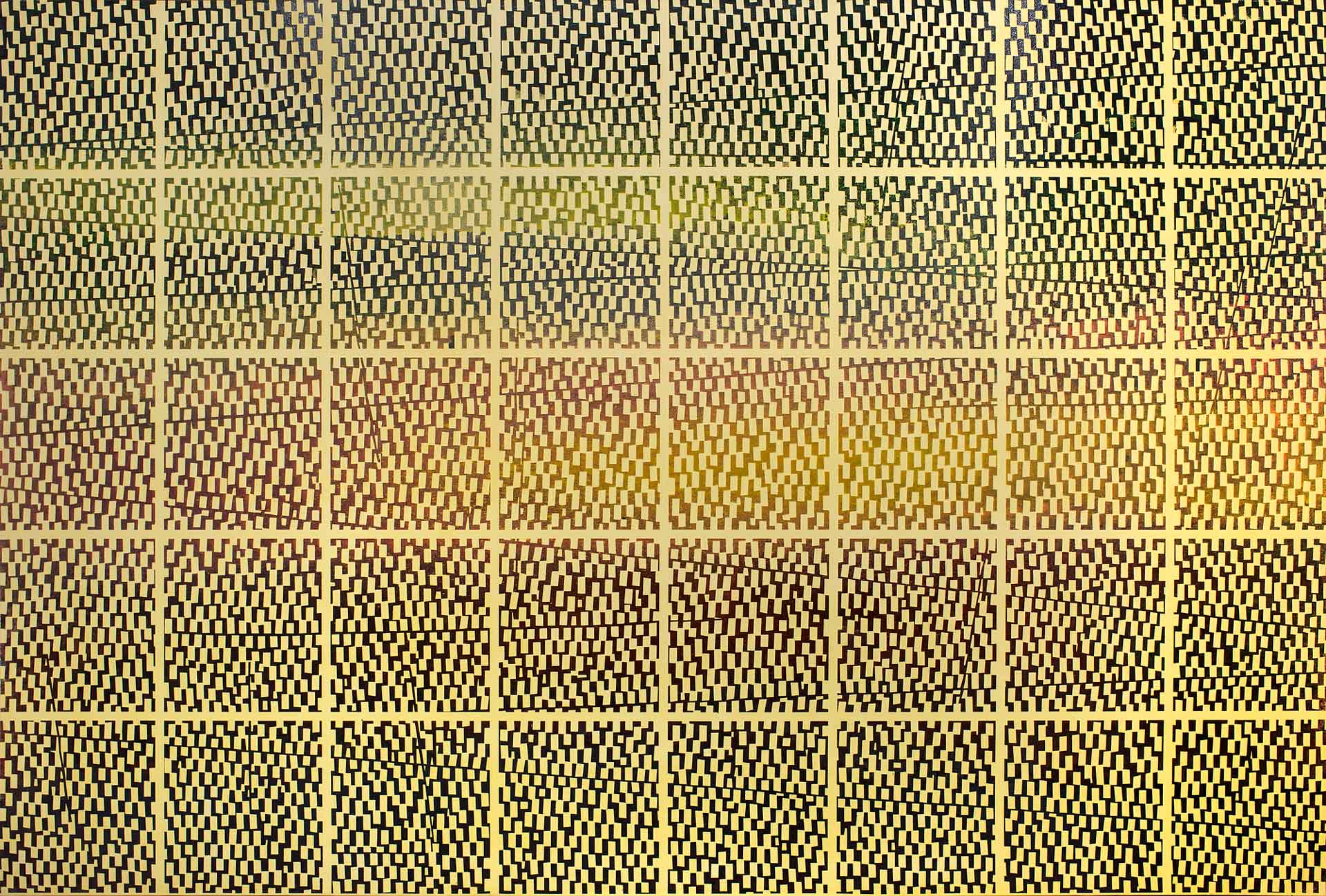 Painting # 111411. Acrylic on canvas. 189x279 cm - Luca Lazar. Photo by Gia Chkhatarashvili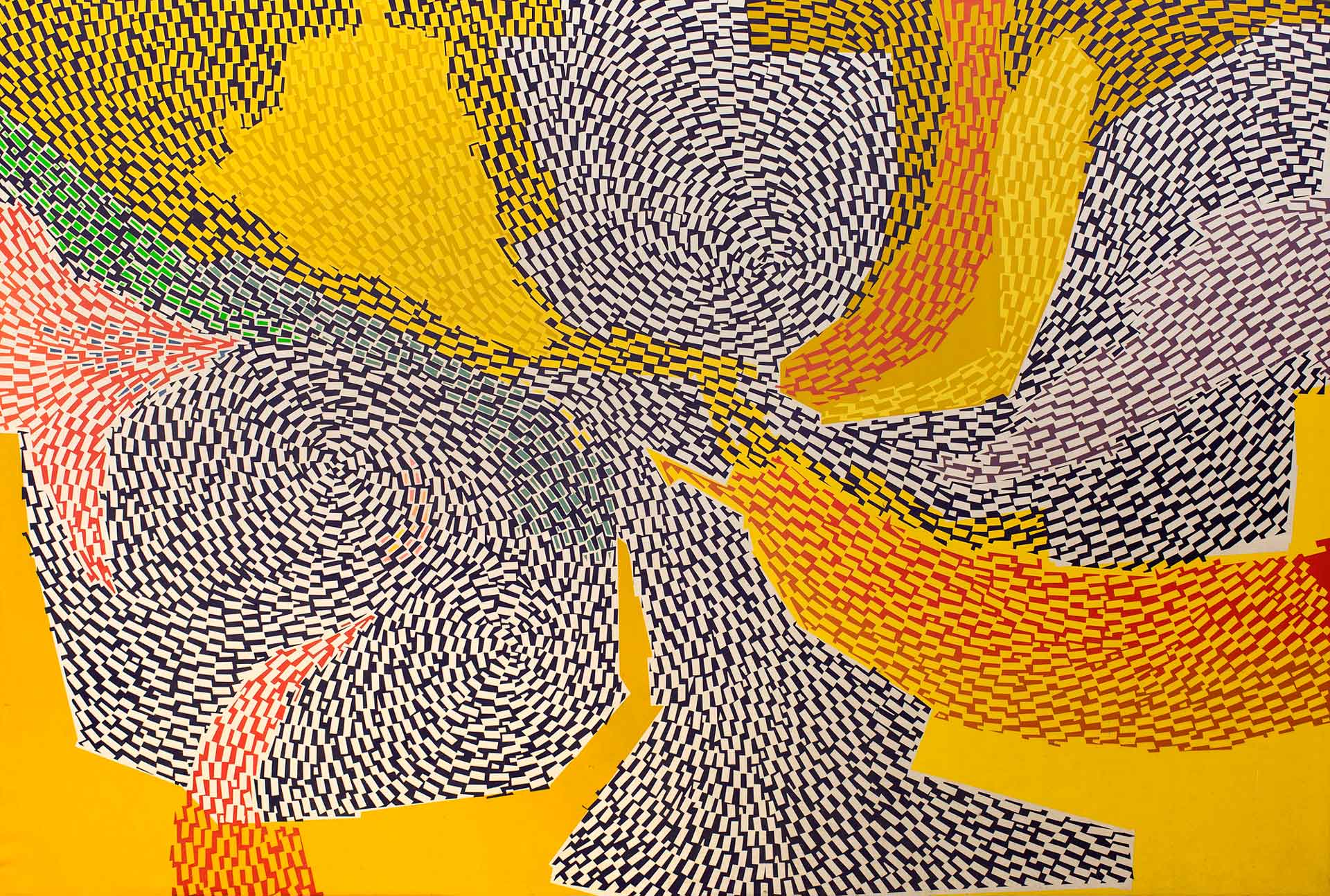 Painting # 052410. Acrylic on canvas. 189x279 cm - Luca Lazar. Photo by Gia Chkhatarashvili
It would certainly be an exaggeration to claim that nobody knew about contemporary art in Europe or overseas. To say the least, representatives of our "sister states" would often get to view exhibits from around the world at symposia and shows held across Russian cities. Of course, the fact that inhabitants of a totalitarian state would only get to view this content in an extremely censored and percolated form should not come as a surprise. That is precisely why this perception of partial justice, caused by utter neglect of what really matters, continues to bother this generation.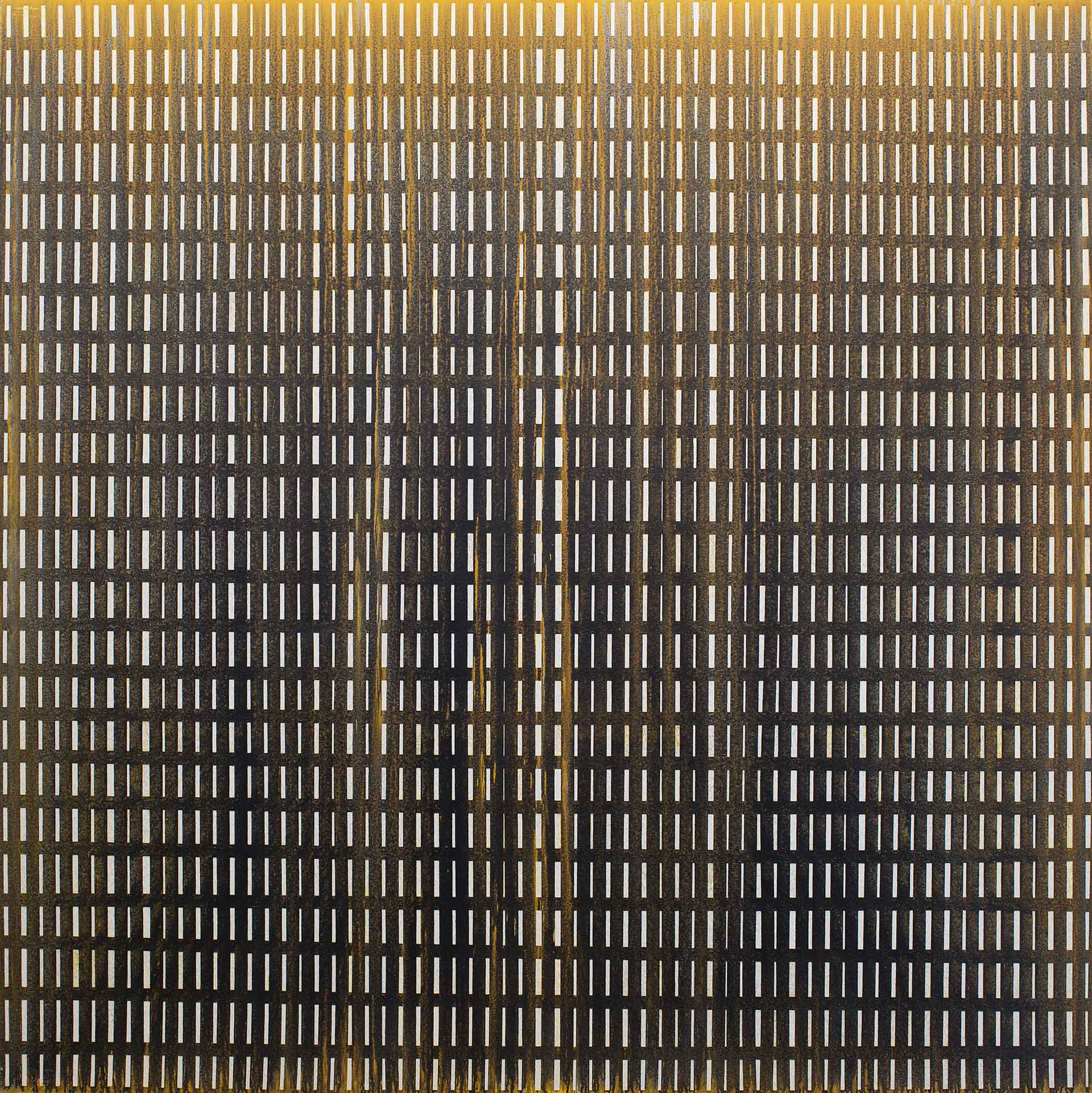 Painting # 112217. Acrylic on canvas. 203x203 cm - Luca Lazar. Photo by Gia Chkhatarashvili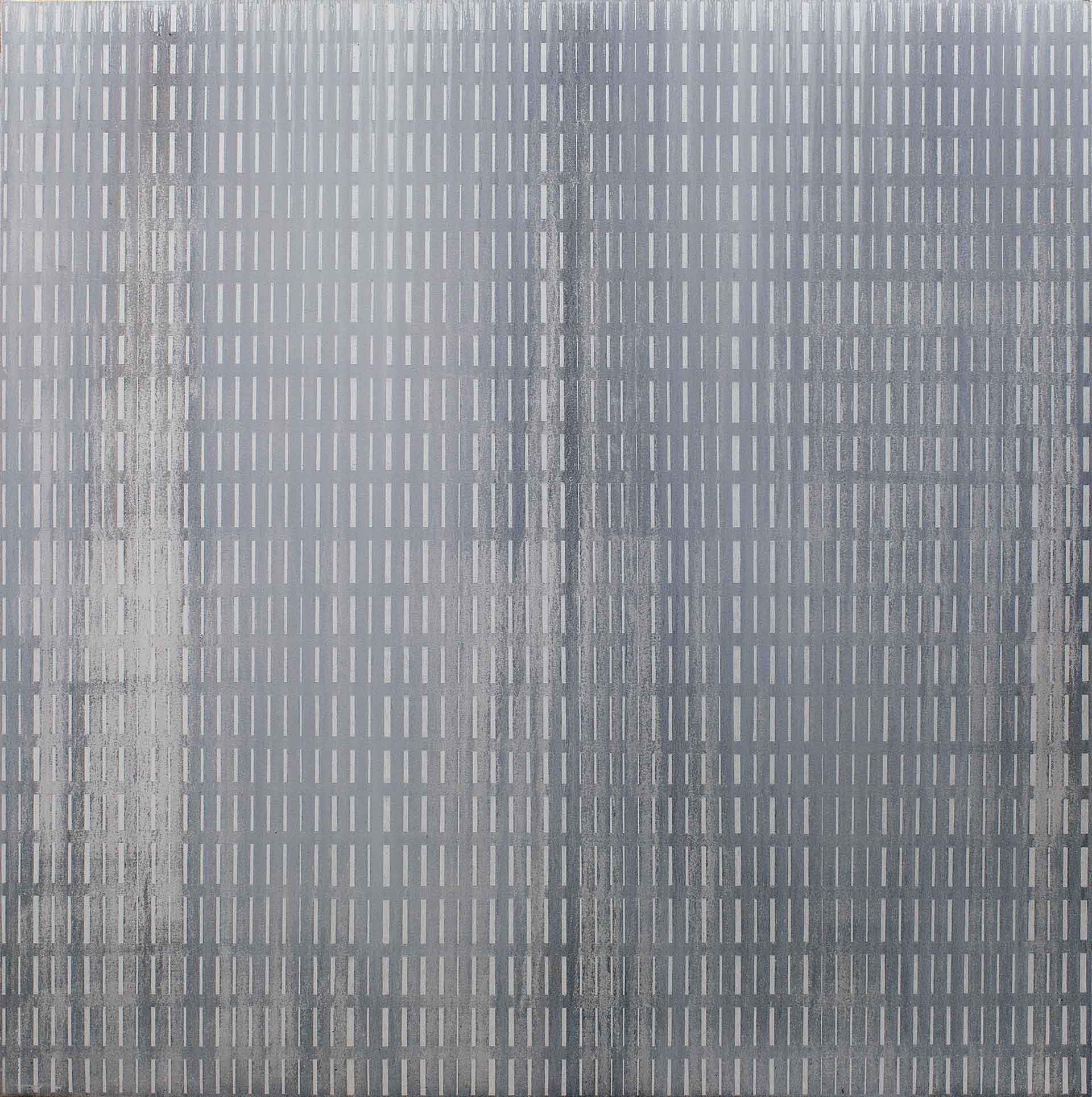 Painting # 051518. Acrylic on canvas. 200x200 cm - Luca Lazar. Photo by Gia Chkhatarashvili
At the time, Luka Lasareishvili was preoccupied with easel painting. His focus gradually shifted from figurative images towards abstract art. That is when the structural aspect of how he organizes his picture plain came into focus. If we compare pieces from this period with some of his most recent works in retrospect, we are bound to discover a single common visual element across his oeuvre. Perhaps, this single constant within his language is the need for geometric arrangement of the plane.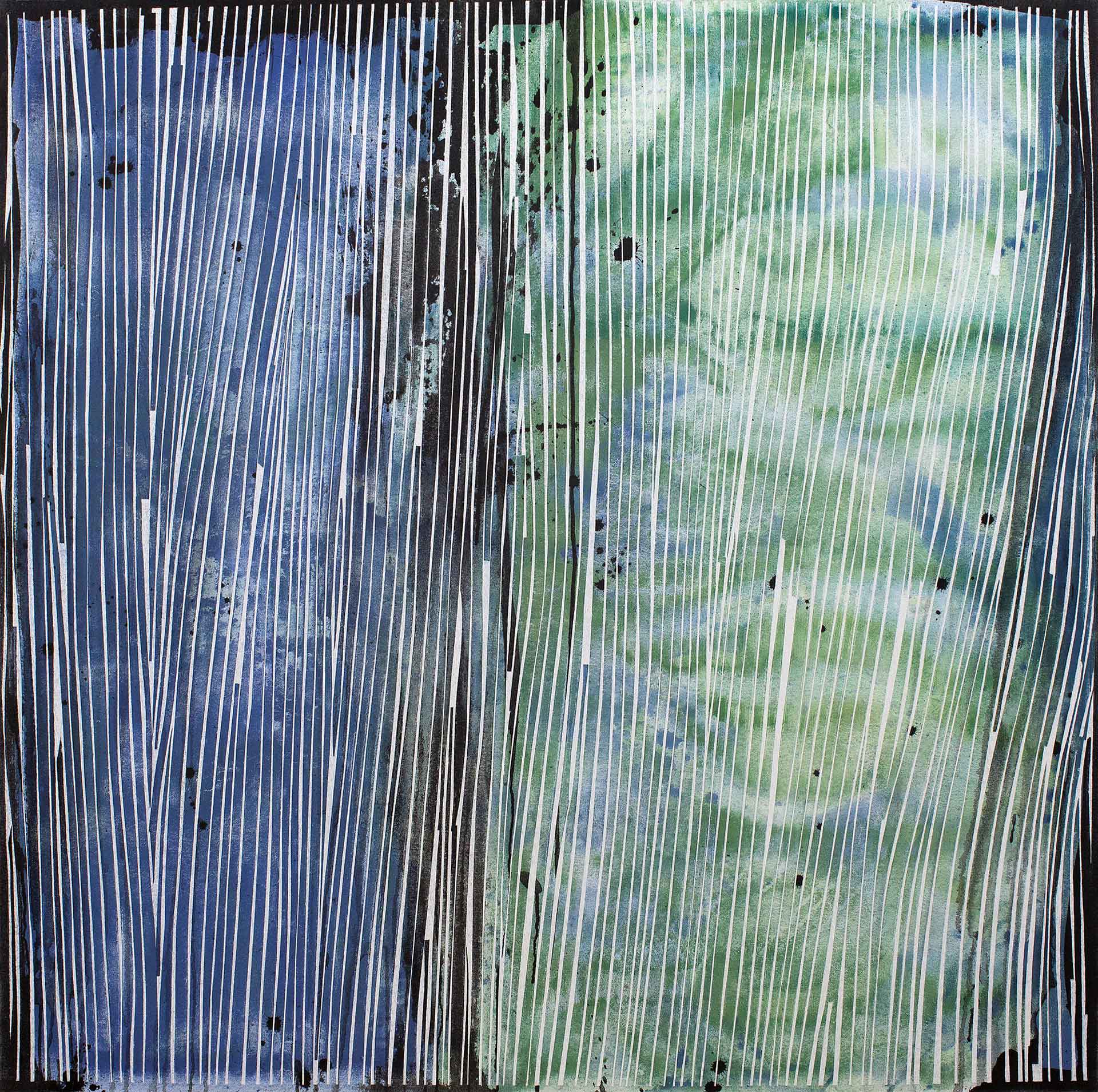 Painting # 281120. Acrylic on canvas. 145x145 cm - Luca Lazar. Photo by Gia Chkhatarashvili
With time, as this feature resonates even more with its purist origin, it becomes easier to identify. At times, it may take form of interchange of colorful brush strokes (in his earlier works) or a schematic outline of the composition, rhythmic visualization of textual content and all-encompassing minimalism with geometric precision.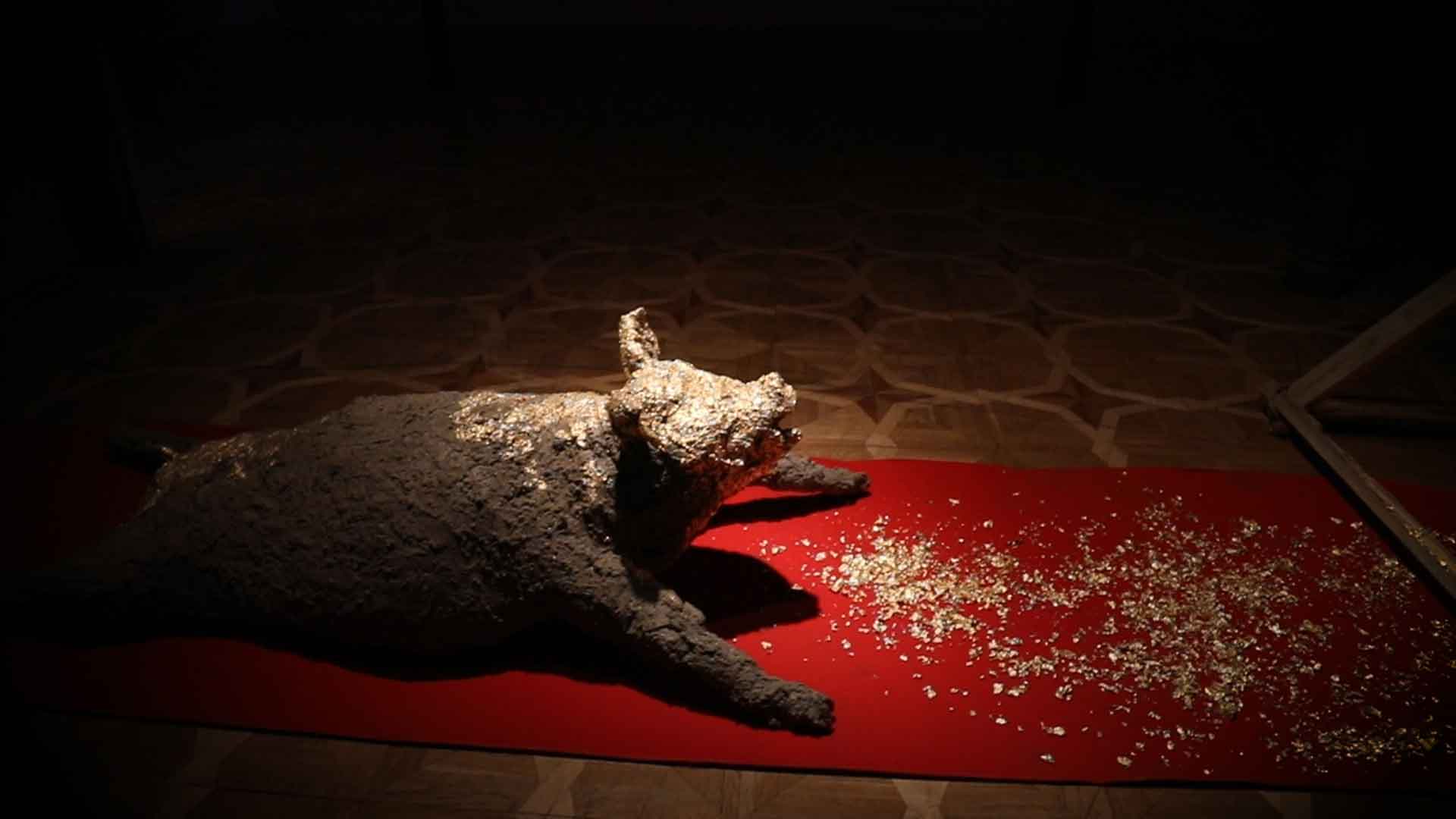 "At what price" 2020 – Luca Lazar
Installations are a significant part of the artist's oeuvre as well. Perestroika Wall by Luka Lasareishvili dates back to as early as 1987. This installation carried significant sociopolitical meaning and was followed by many more similar works that the artist ended up presenting across locations worldwide (Last Supper, The Conscience, This Generation etc.). Each of these installations stood out with its laconic concept, a well-thought-out outline of the composition, rich attributes and powerful contrasting visual accents. Their primary purpose is to serve as figurative micro spaces, with little to no focus on their surroundings, which naturally tend to be taken into consideration and oftentimes reconstructed in the process (The Conscience).
This illusory reality follows a clear outline. Use of a variety of objects, sounds, text, lighting, parallel associations and symbols is enhanced through precontemplation of the viewer's trajectory, allowing full control over their emotional journey. Immediately after entering the space, each individual observer brings the artist's scheme back to life, reanimating his intent. This clearly demonstrates use of the most efficient means for bringing the issue to light on his part: by transforming viewers into characters, he maximizes the potential degree of comprehension and empathy as a result.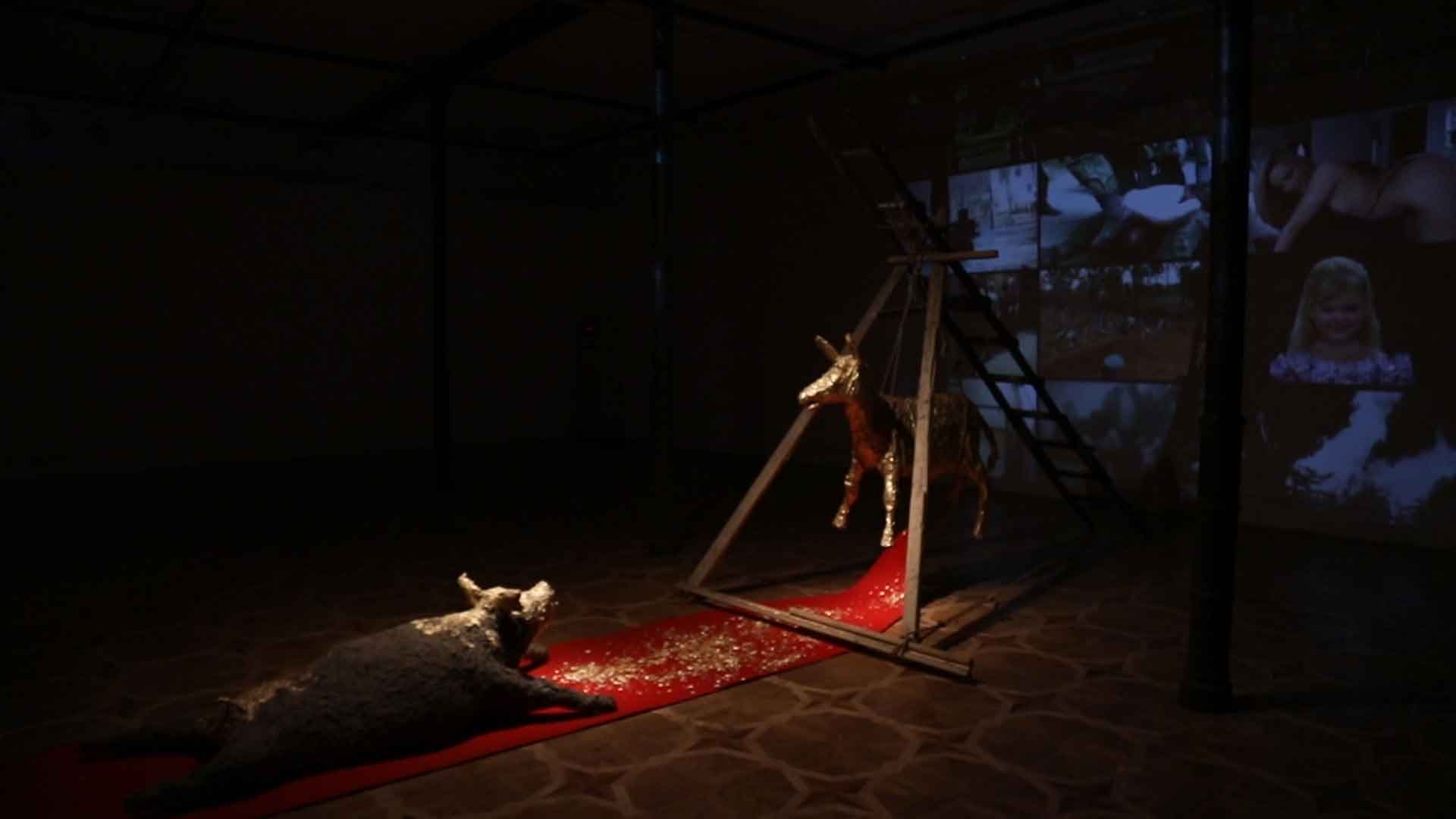 "At what price" 2020 – Luca Lazar
His newest installation, At What Price, carries significant sociopolitical meaning as well. It is concise, profoundly materialistic and charged with visual symbols, resembling a manifest with its engaging and succinct narrative style. Here, too, the artist chooses to communicate through multiple media, combining figurative objects with a video collage.
The vicious face of modernity comes alive in the form of utter brutality and a loud, violent, expressive, disturbing and enervating video digest. An endless struggle for money—a vicious cycle of battles, love, games and combat—fed by money, only for more money. And the metaphors behind prosaic characters of the installation instantly come to light. The gold rush of a donkey and utter beguilement of a pig both tell a story and bring the composition to completion: greed and vanity, fueled by folly.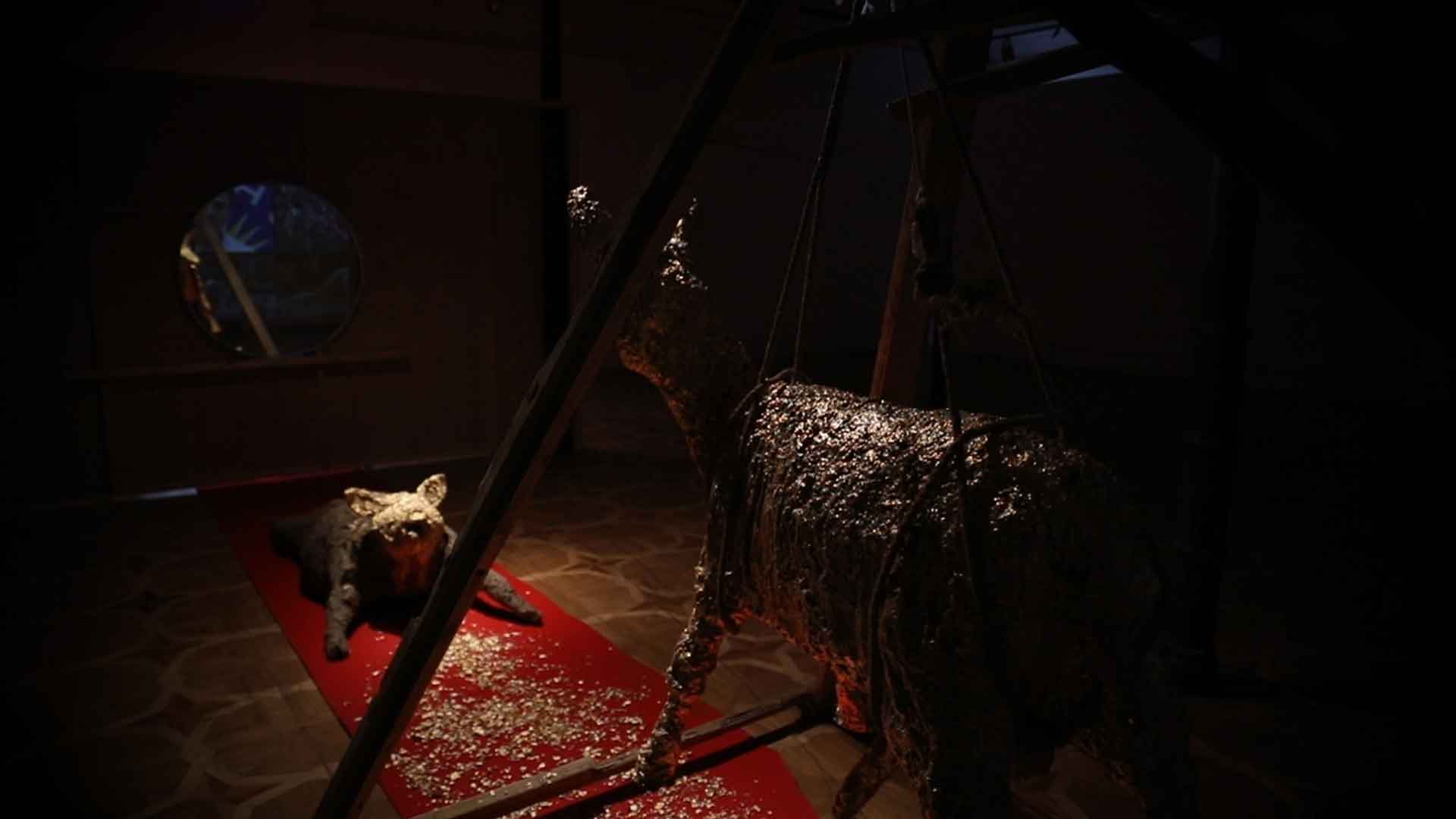 "At what price" 2020 – Luca Lazar
The artist complements the exposition with additional details, conveying the allegory of longing for the impossible—of gradual loss of touch with what really matters, without even noticing. The truth is bitter and Luka Lasareishvili's irony makes it even more agonizing, with the mirror as a central element of the installation.
Fortunately, the world is not skewed and it will never be. Nevertheless, the sole objective of the artist is to force you to face the reality of your own making; to stop and think, and to stop in order to survive; and to realize that, in the words of Tamaz Chiladze, "to be fortunate is to remain human, come hell or high water."