The project of World Book Capital was launched by the General Conference of UNESCO in 2001 to promote books and support development of the publishing industry.
On April 23, 2021 for a duration of one year, Tbilisi officially took over the status of World Book Capital from Kuala Lumpur. The goal of the activities that are scheduled to take place during the year is to encourage book reading among readers of all age groups and support the development of libraries and publishing houses.
One century ago, a group of young people were drinking wine in a small café. At that time this was a usual occurrence. They would get together every evening, praise the God of poetry, raise a glass to Charles Baudelaire, take to the streets as a noisy gang and afterwards head to their apartments. These apartments, either rented or borrowed from relatives, were in Tbilisi - a fact that constitutes the magic of a city which brings everyone together. These people established their group of the Blue Horns in the oldest town, splendid Kutaisi, since the vast majority of them originally hailed from there. However, Tbilisi became their city of choice as in the past and on multiple occasions.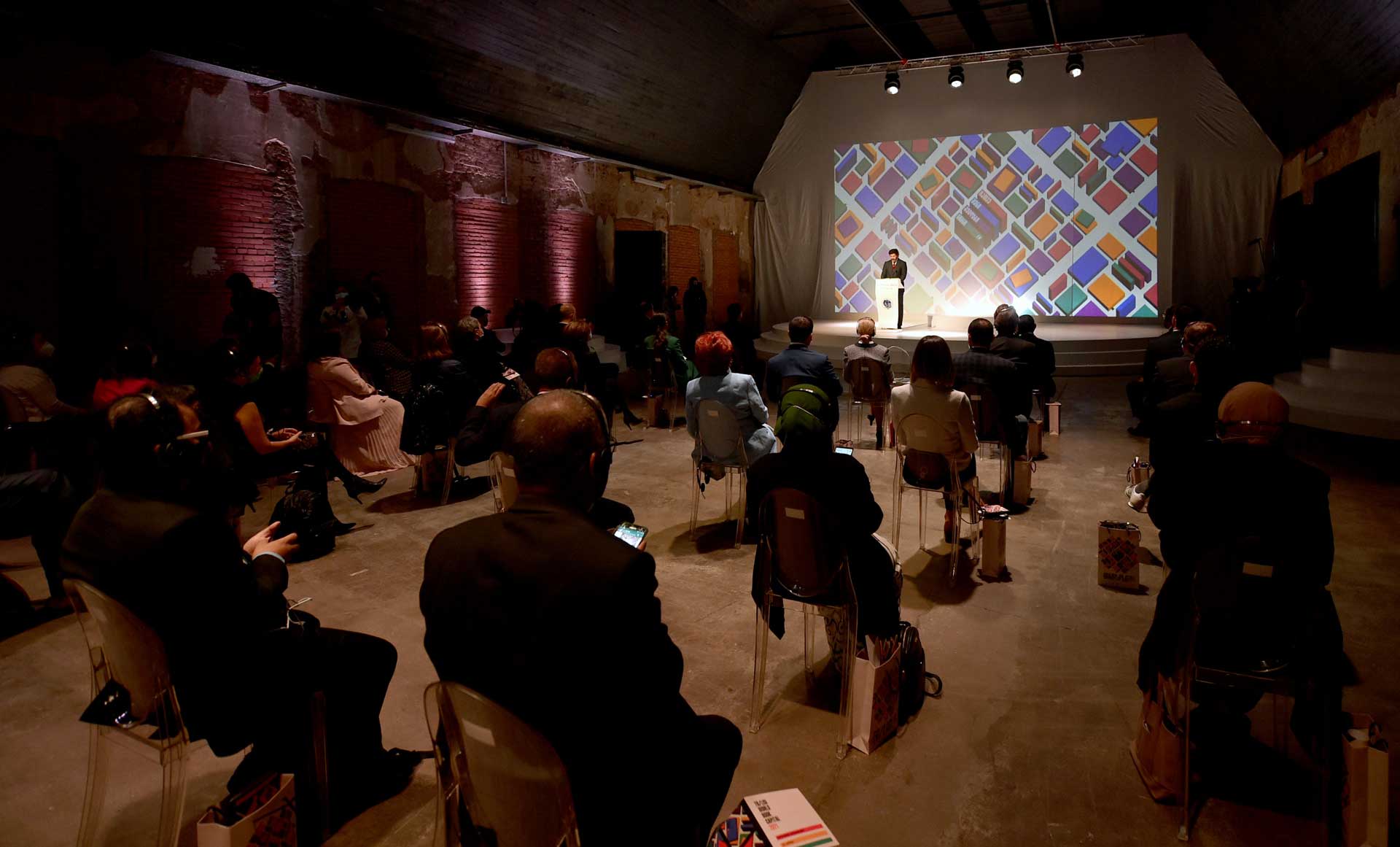 Tbilisi World Book Capital 2021
Tbilisi is Abo's city – a city of great sacrifices and perseverance.
Tbilisi is also the city of Rustaveli: the prologue of the Knight in the Panther's Skin definitely describes Tbilisi as a universe full of the "countless colors" of ethnicity, religion, moods and language. Here too, the city brings together many elements and does so in the best possible manner.
Tbilisi is the city of Sulkhan Saba as well – a bridge between the European and Asian worlds, which is crossed by many who head to Europe but at the same time don't turn their backs on Asia either.
Tbilisi is the city of Besiki – King Erekle's poet and a man entangled in numerous love affairs that he transformed into poems. Tbilisi is the city that turns pain into poetry.
Tbilisi is Sayat-Nova – an Ashugh poet, son of an Armenian who arrived here from Aleppo and married a woman from the district of Avlabari. Sayat-Nova would later say "my homeland is Tbilisi" –words which became the keys that allow us to easily open doors and see the city as a home to those interested in words. They are born, raised, and welcomed by Tbilisi as their homeland.
Tbilisi is Baratashvili – the biggest romantic, a slightly limping individual who was known as a skilled dancer of Kodjori parties and who enjoyed evening talks with the Mtkvari River about the incurable pain of being human.
Tbilisi is Grigol Orbeliani – known for his talent, pride, and bifurcation too.
Tbilisi equally belongs to Ilia, Vazha and Akaki, who were originally from Kakheti, Pshavi and Imereti respectively. As such, Tbilisi is a city that belongs to humans, i.e. to literature, since humans are always surrounded by literature. Diverse types of humans are surrounded by diverse types of literature. It just can't be otherwise.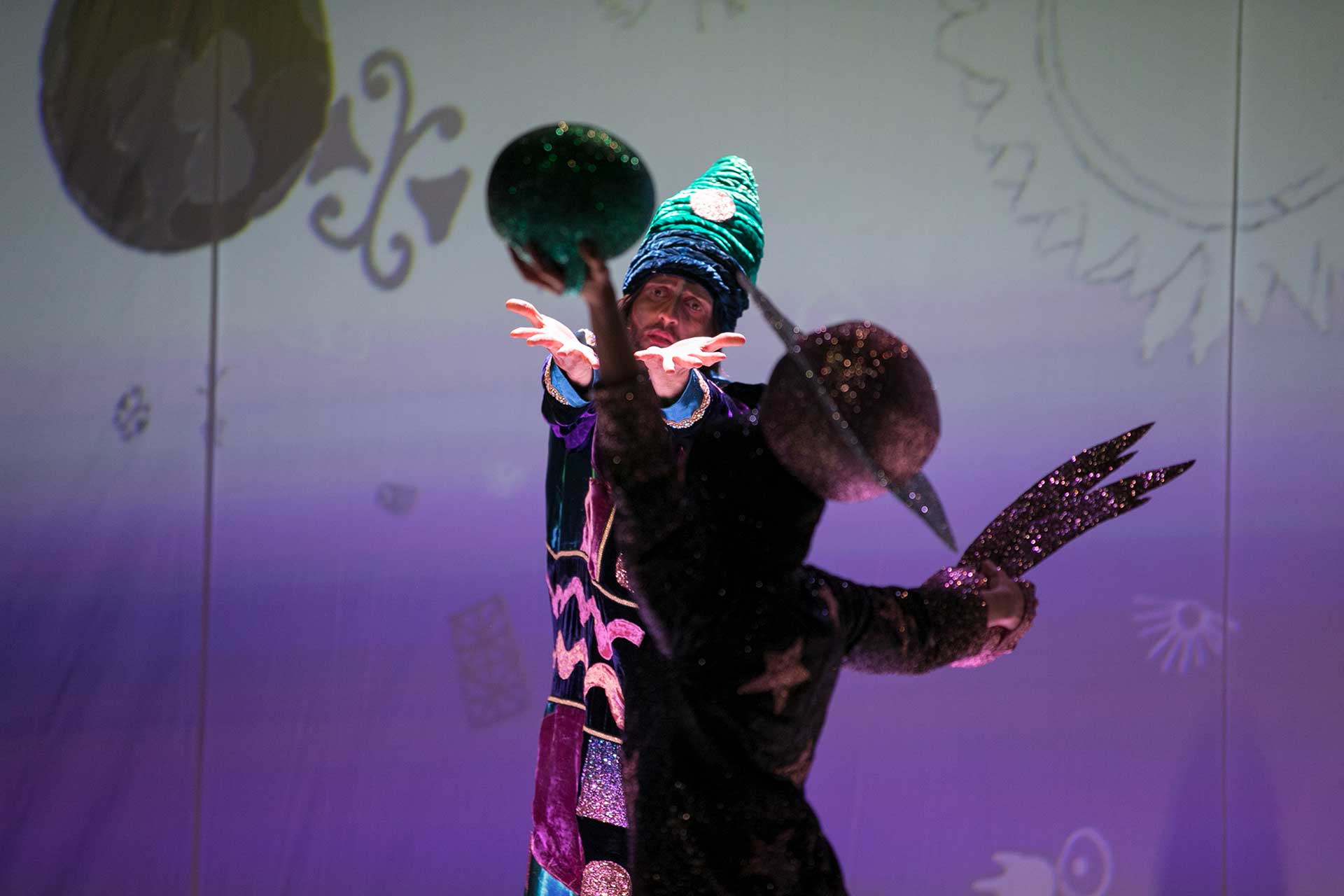 Tbilisi World Book Capital 2021
Tbilisi is Barbare Jorjadze, and years later Ekaterine Gabashvili. If there was a female voice heard in literature and beyond its boundaries, this happened in Tbilisi. Because the voices that originated in different parts of the country met each other in the local magazines here. And Tbilisi is these magazines as well: Tsiskari, Iveria, Droeba, and Jejili.
All these feelings were gathered together at the beginning of the 20
th
century. Once, during one of their feasts, those fellows decided to declare Tbilisi the capital of poetry.
It should be mentioned that it's not enough for Tbilisi to be called book capital, deserving instead of being called the Kingdom of books owing to its extensive history and experience of poetry.
I would like to place my poems at your gate,
like drops of blood…
A city full of million voices,
You are the capital of poets.
(Paolo Iashvili)
And in this fashion July passes,
Every second, every hour,
City of Tbilisi: anxious
Kingdom of the troubadour.
(Galaktion Tabidze, translation by Christopher Michel)
The fact is that if you are in Tbilisi, you are part of literature. You will never be able to get beyond it, as it is everywhere you go. Paolo will ask: "Maybe we will all leave Tbilisi tomorrow." He knows that this act of leaving is a pure formality; to be more precise it refers only to a physical relocation.
Their dream was not destined to come true at that time. Soon afterwards the Bolsheviks conquered Tbilisi, killing some of its residents and forcing the others to direct their gaze into their internal universe.
I have the feeling that this year their dream came true. Based on the decision of UNESCO, Tbilisi was nominated to become the World Book Capital. In 2021 we will bring together all the thoughts accumulated over the centuries and present them to the world. Wait for us.
_________________________________________
Notes:
Abo of Tiflis (756 - 786 AD) was an early Christian martyr of Arab origin, who elected to practice his faith in what is now Tbilisi, the capital of present-day Georgia.
Shota Rustaveli (1160 - after 1220) known mononymously as Rustaveli, was a medieval Georgian poet of the Georgian Golden Age.
Prince Sulkhan-Saba Orbeliani (1658 – 1725) was a Georgian writer and diplomat.
Besarion Gabashvili (1750 – 1791) commonly known by his pen name Besiki, was a Georgian poet, politician and diplomat.
Sayat-Nova (1712 – 1795) was a Georgia-born Armenian poet, musician and ashugh, who wrote compositions in a number of languages. His songs and poems are written in Armenian, Georgian, Turkish, and Persian.
Prince Nikoloz "Tato" Baratashvili (1817 – 1845) was a Georgian poet, one of the best representatives of Georgian Romanticism.
Prince Grigol Orbeliani or Jambakur-Orbeliani (1804 – 1883) was a Georgian Romanticist poet and general in Imperial Russian service, one of the most colorful figures in 19th-century Georgian culture.
Prince Ilia Chavchavadze (1837 – 1907) was a Georgian public figure, journalist, publisher, writer and poet who spearheaded the revival of the Georgian national movement in the second half of the 19th century, and played a major role in the creation of Georgian civil society during the Imperial Russian rule of Georgia.
Vazha-Pshavela (1861 – 1915) is the pen name of Georgian poet and writer Luka Razikashvili.
Count Akaki Tsereteli (1840 - 1915), often known mononymously as Akaki, was a prominent Georgian poet and national liberation movement figure.
Barbare Jorjadze (1833 - 1895), also known as Barbare Eristavi-Jorjadze, was a Georgian princess, author, and women's rights advocate.
Ekaterine Gabashvili (1851 – 1938) was a Georgian writer, feminist and public figure who called for social reform in favor of women's emancipation.