You might begin to familiarize yourself with Zura Apkhazi's artwork at a show somewhere, but you are bound to have questions, which may only be answered by visiting his studio. As you view his pieces, characterized by customary elegance of exposition, at a gallery, their distinctive brutality, large format and accentuated textures will certainly remind you of German Neo-Expressionism—only at first glance. His studio, on the other hand, set amidst captivating landscapes and archaic prodigiousness of Uplistsikhe, might actually provide powerful insight into the very motifs that have shaped his artistic language.
Monochrome images of the cosmos are as mysterious as the cosmos itself. His creative mission is hard to convey verbally and the artist himself does not seek theoretical clarity either—to him, all this is the kind of work that may well be considered synonymous with our existence and life at large. Hence, he has made his life's work to create images, as there is no alternative to that. Endless experiments on canvas or a variety of other surfaces lead to this complex finish, which is absolutely unique in virtually every piece. Each new image conveys a story of a peculiar experimental lab, where fabrication of pigments from soot may often lead to series of eccentric maneuvers and an image with "a lot going on".
One might argue that Zura Apkhazi maps the cosmos, frequently integrating geometric forms and mandala configurations, exemplified terrifically in one of his pieces with an outstanding finish, featuring the "black sun" and infinite beams of light, interrupted symbolically by the canvas frame. This piece is as greyish-black as the rest of the Own LHC series. However, this one stands out with particular quality and depth of black, generated with the help of somewhat velvety, spatial soot.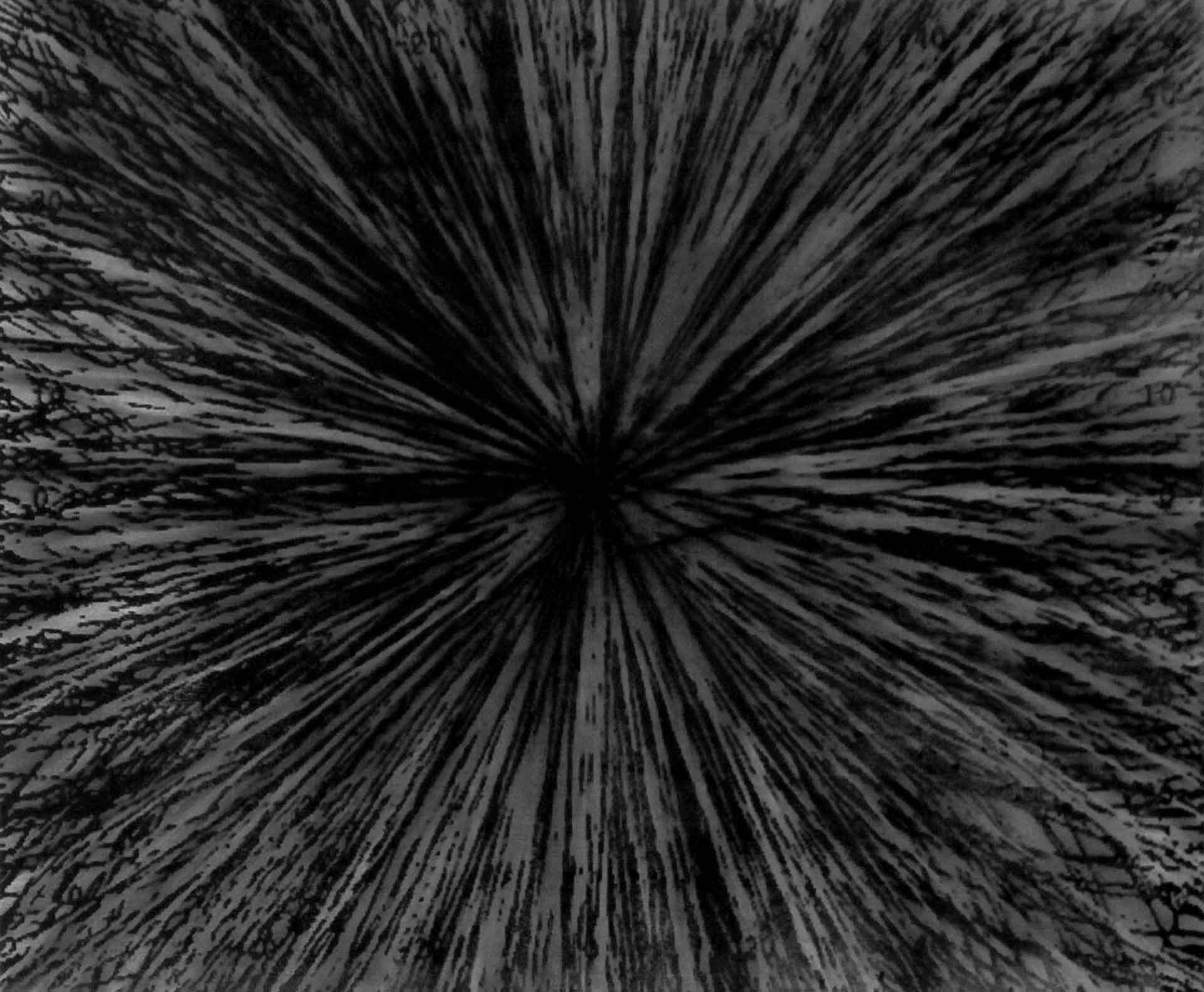 Zura Apkhazi. Untitled. Own LHC series. 150 X125. Mixed media on canvas. 2014.
The Own LHC show was one of the first momentous statements from Zura Apkhazi. That is precisely when he emerged as a powerful artist with distinct vision in his own right. This series was displayed at Dedicace Gallery (formerly known as Gala Gallery) back in 2014, with four pieces from the same series showcased at the Art Dubai expo. Own LHC was inspired by technological progress and physical cosmology, attempting to propose a figurative interpretation of machinations at a nuclear research lab, where these gigantic energy conversion appliances resemble unidentified cosmic objects or insides of mysterious shuttles that we get to see in Sci-Fi movies.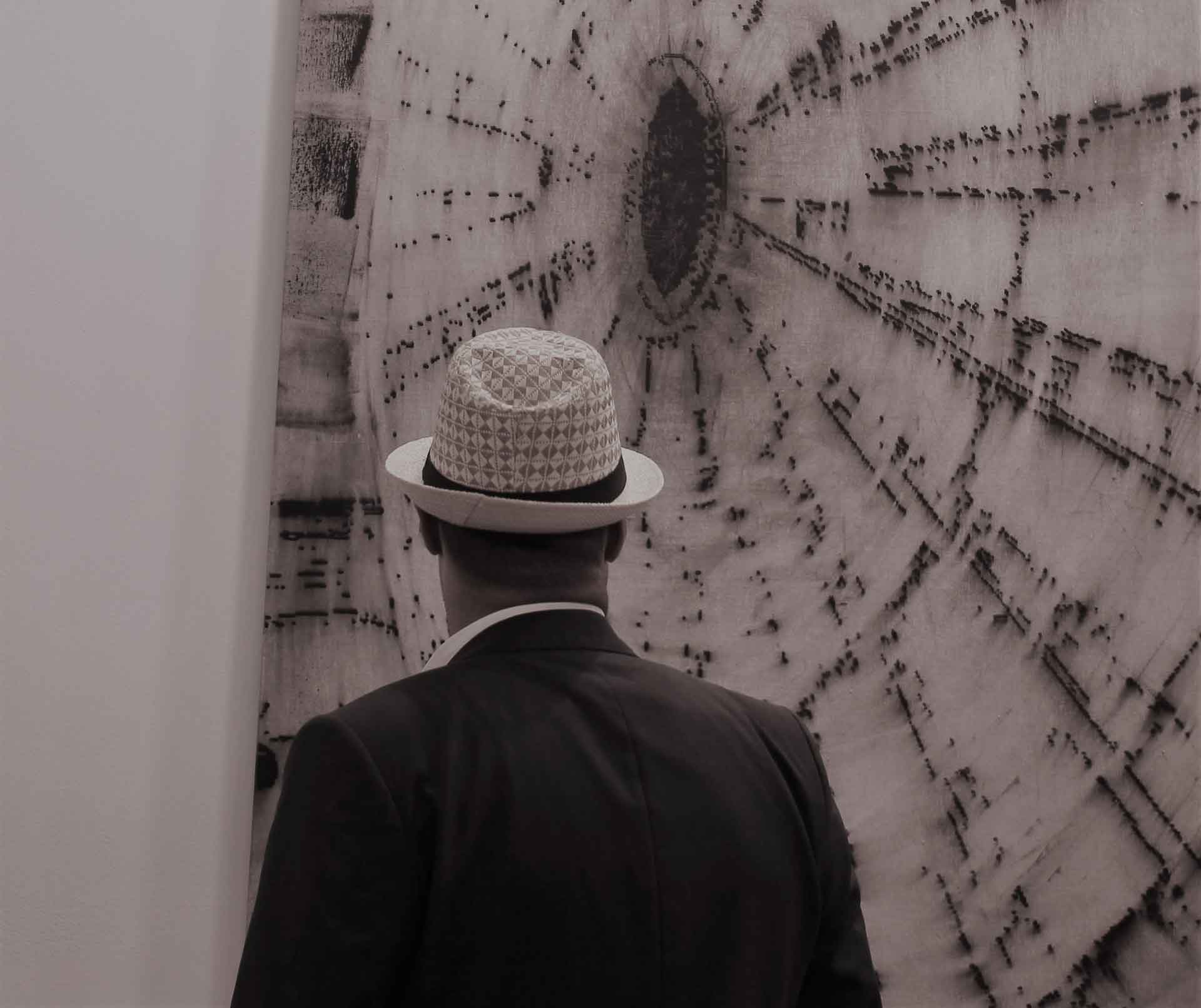 Zura Apkhazi's work from Own LHC series at Art Dubai 2016. Dedicace Gallery (formerly known as Gala Gallery) booth.
One of the central pieces of Own LHC was the black large-format (300 x 215) painting with accent lighting at its center, resembling the elliptical orbit of an unidentified flying object with illusory motion. This piece is not monochromatic in the literal sense of the word, as the artist does not apply a single dominant color. Just like every other exceptional specimen of monochromatic painting, it, too, stands out with depth and volume of the surface and technical execution. The "laboratory story" here is both complex and cleverly consistent. The surface is covered with roughly A4-size oilpaper and then treated with paint. The oilpaper base creates this dim meshwork with its graphic background far more intelligible at the center and significantly less clear towards the edges. As a result, the illusory magnitude of this cosmic depth of sorts is enhanced further, while both the illuminated orbit at the center of the piece and the entire bright spotted area causes the image to resemble a stunning close-up shot from space, captured by a high-resolution device. This is the outer space with its numerous celestial bodies and uninterrupted infinity, rid of human life, yet constantly observed and perceived, contemplated and examined by the human eye.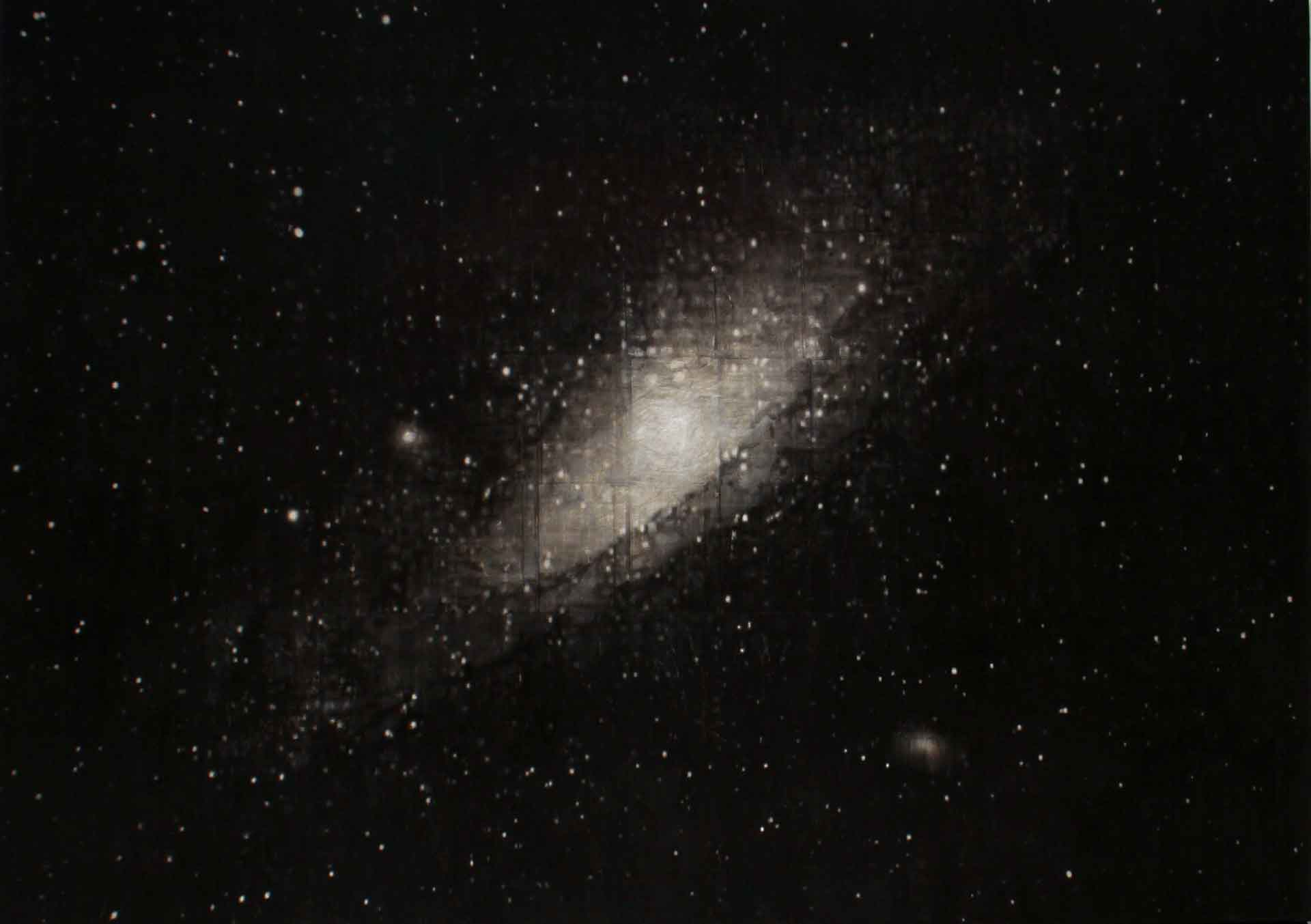 Zura Apkhazi. Untitled. Own LHC series. 215 X300. Mixed media on canvas. 2014 .Photo by Gia Chkhatarashvili
This very piece ended up being the high point of the FRAGMENTUM exhibit at Dedicace Gallery—a truly fascinating exposition, characterized by this uniquely bold yet minimalist asceticism. This show was undeniably a chance for Zura Apkhazi to convey the fruits of habitual introspection and self-reflection, with a number of assembled black-and-white works from a variety of periods conveying the story of artistic endeavors, visual discoveries and media experiments in tangible form—both for the viewer and the artist himself.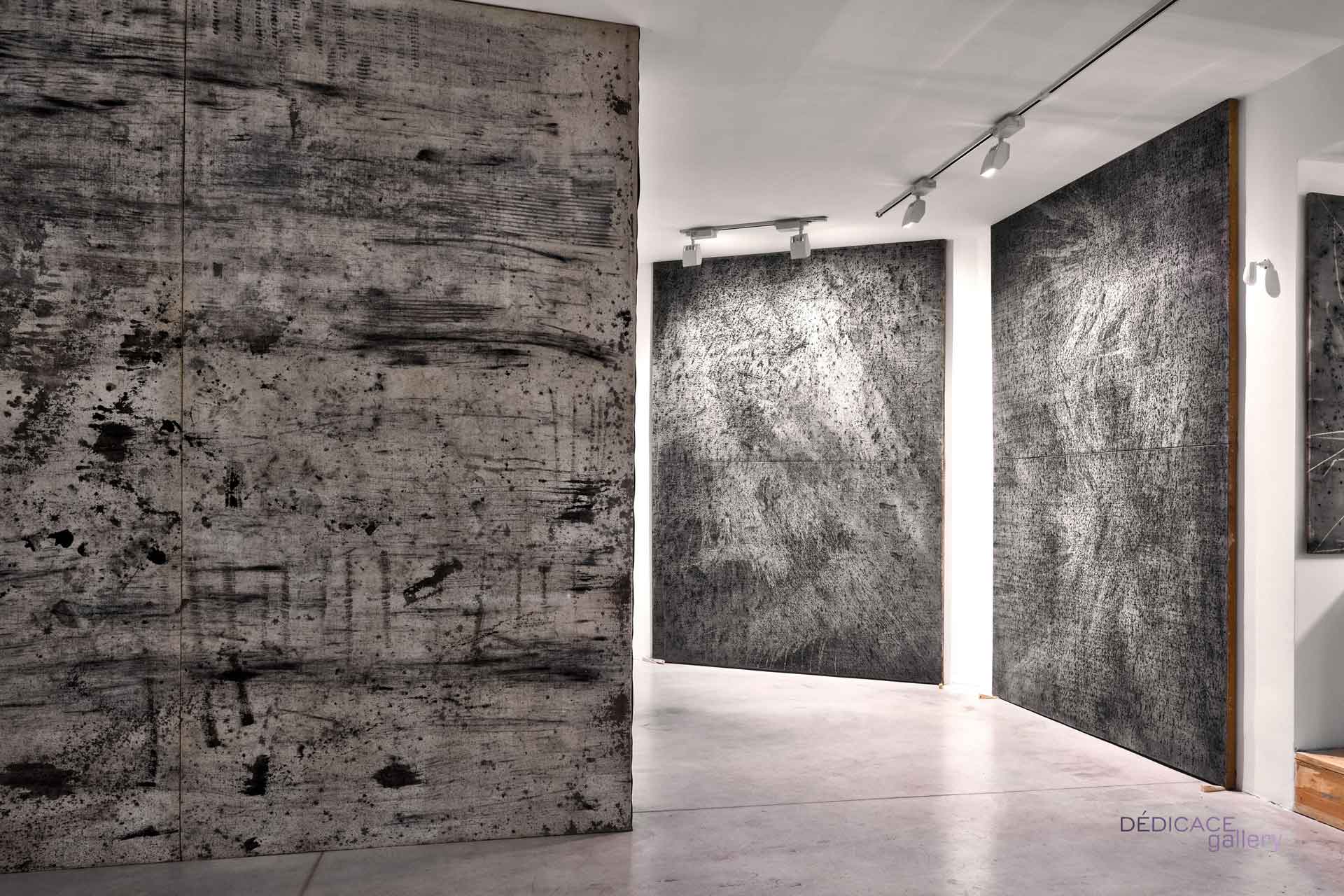 Zura Apkhazi. "FRAGMENTUM" Exposition view. Dedicace Gallery. 2021. Photo by Gia Chkhatarashvili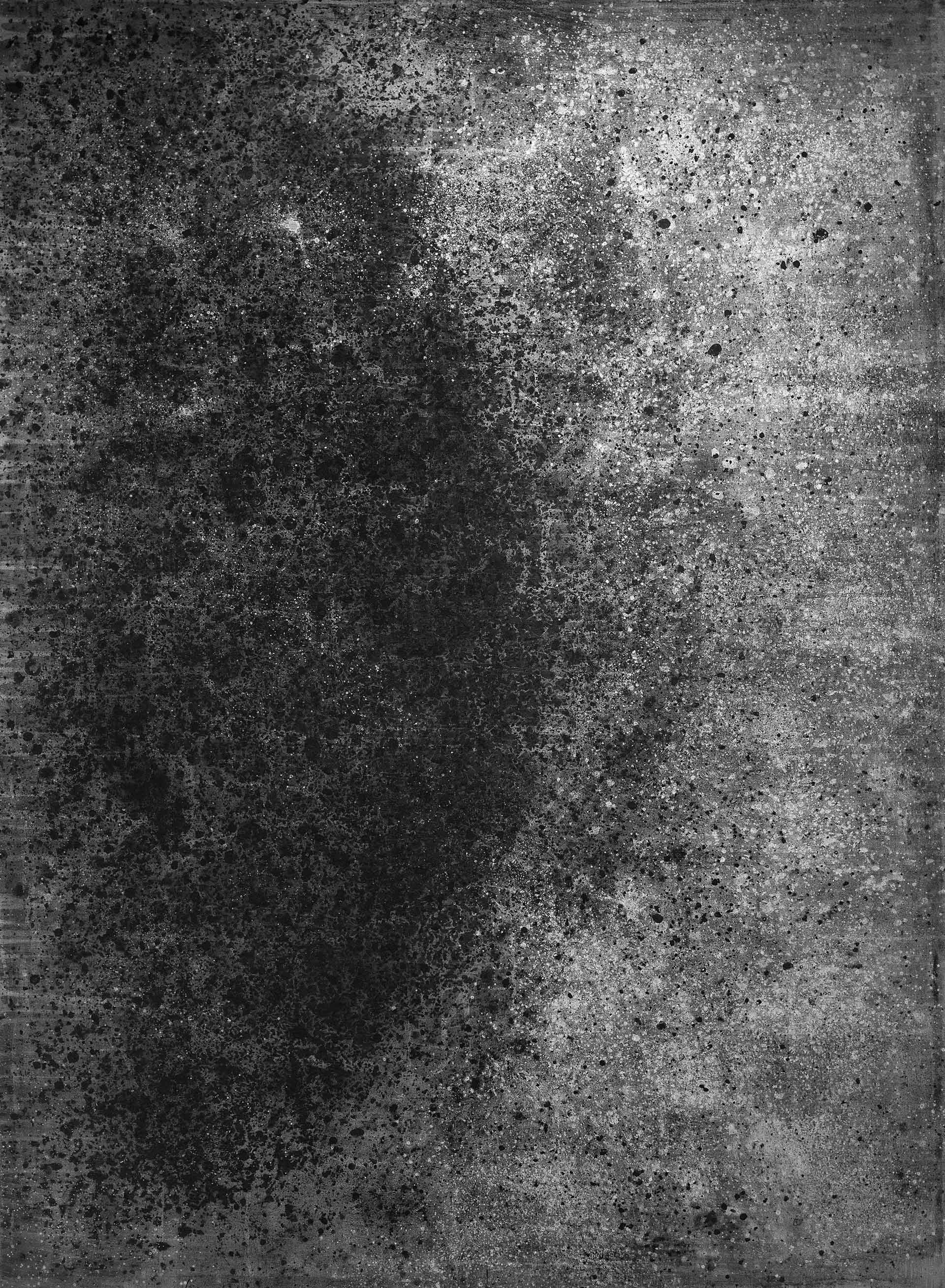 Zura Apkhazi. "FRAGMENTUM" Exposition view. Dedicace Gallery. 2021. Photo by Gia Chkhatarashvili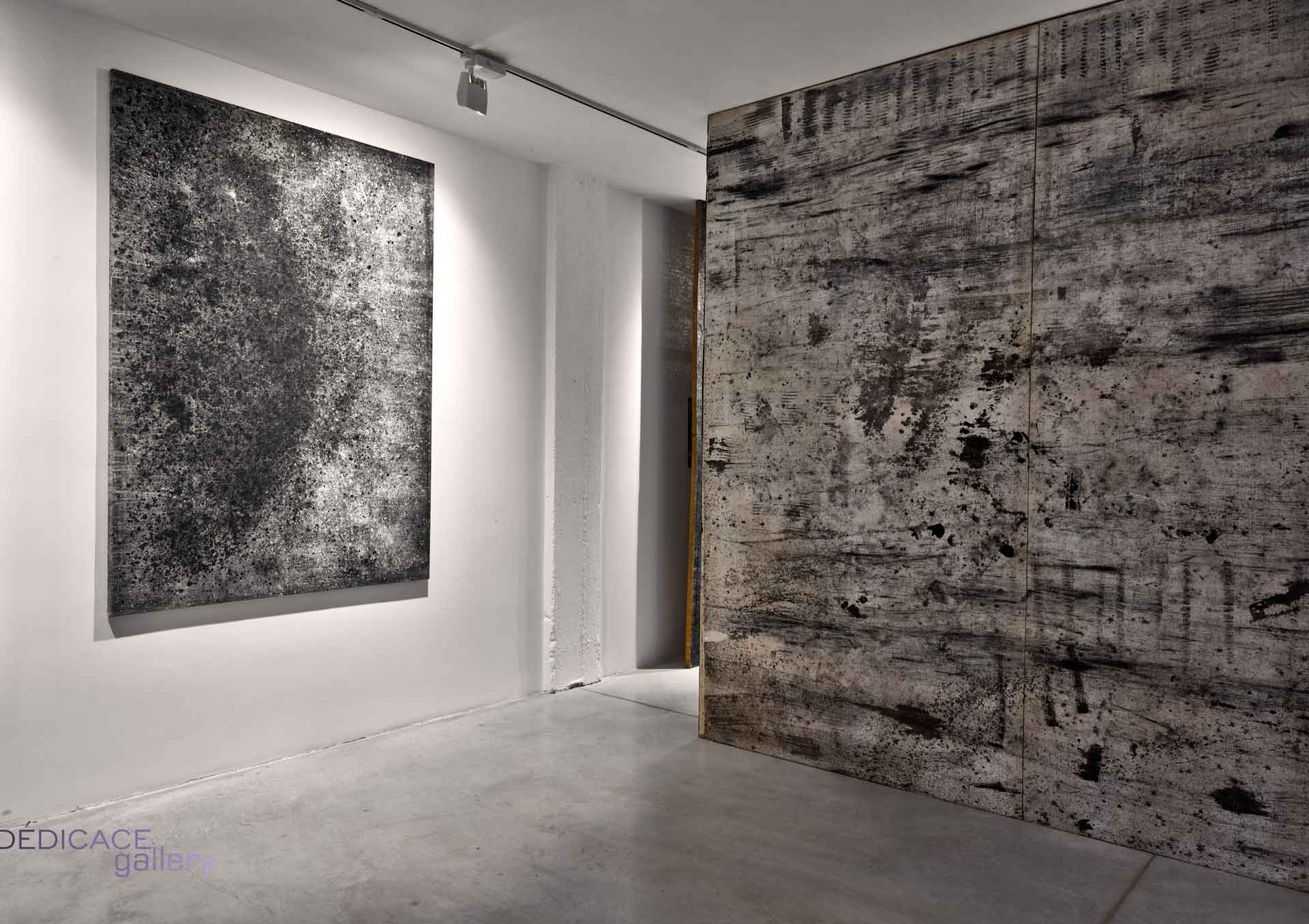 Zura Apkhazi. "FRAGMENTUM" Exposition view. Dedicace Gallery. 2021. Photo by Gia Chkhartishvili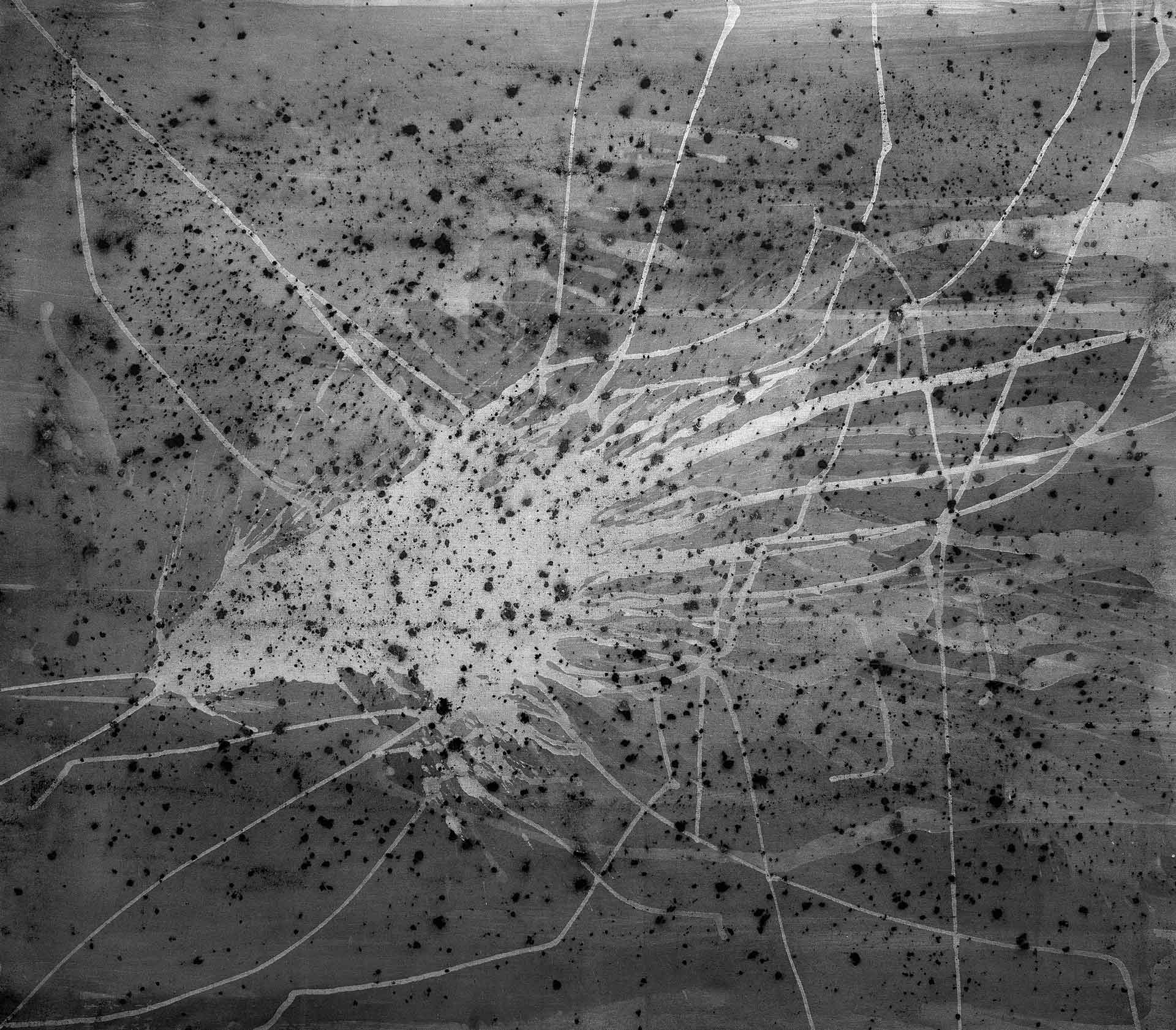 Zura Apkhazi. "FRAGMENTUM" Exposition view. Dedicace Gallery. 2021. Photo by Gia Chkhatarashvili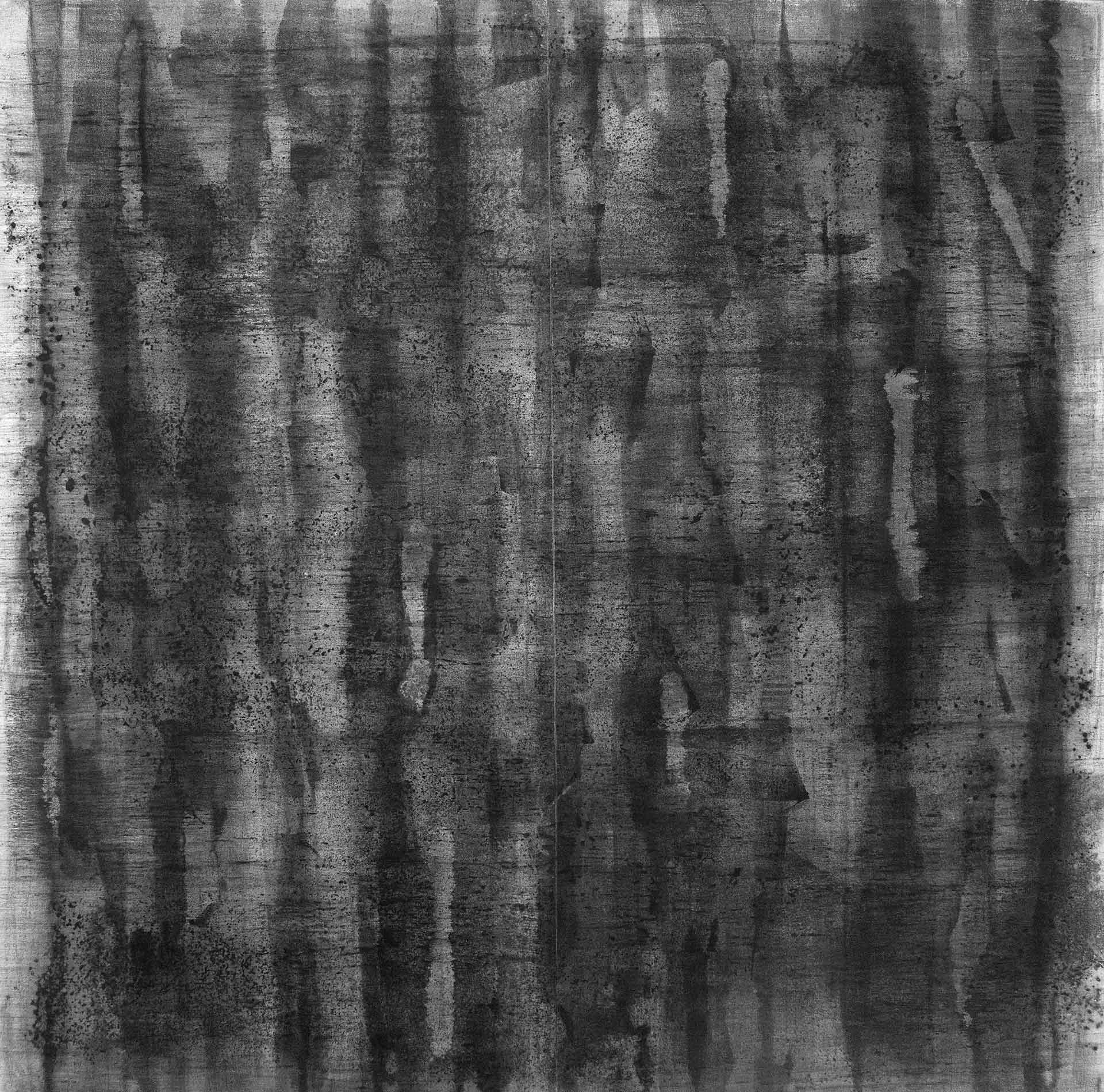 Zura Apkhazi. "FRAGMENTUM" Exposition view. Dedicace Gallery. 2021. Photo by Gia Chkhatarashvili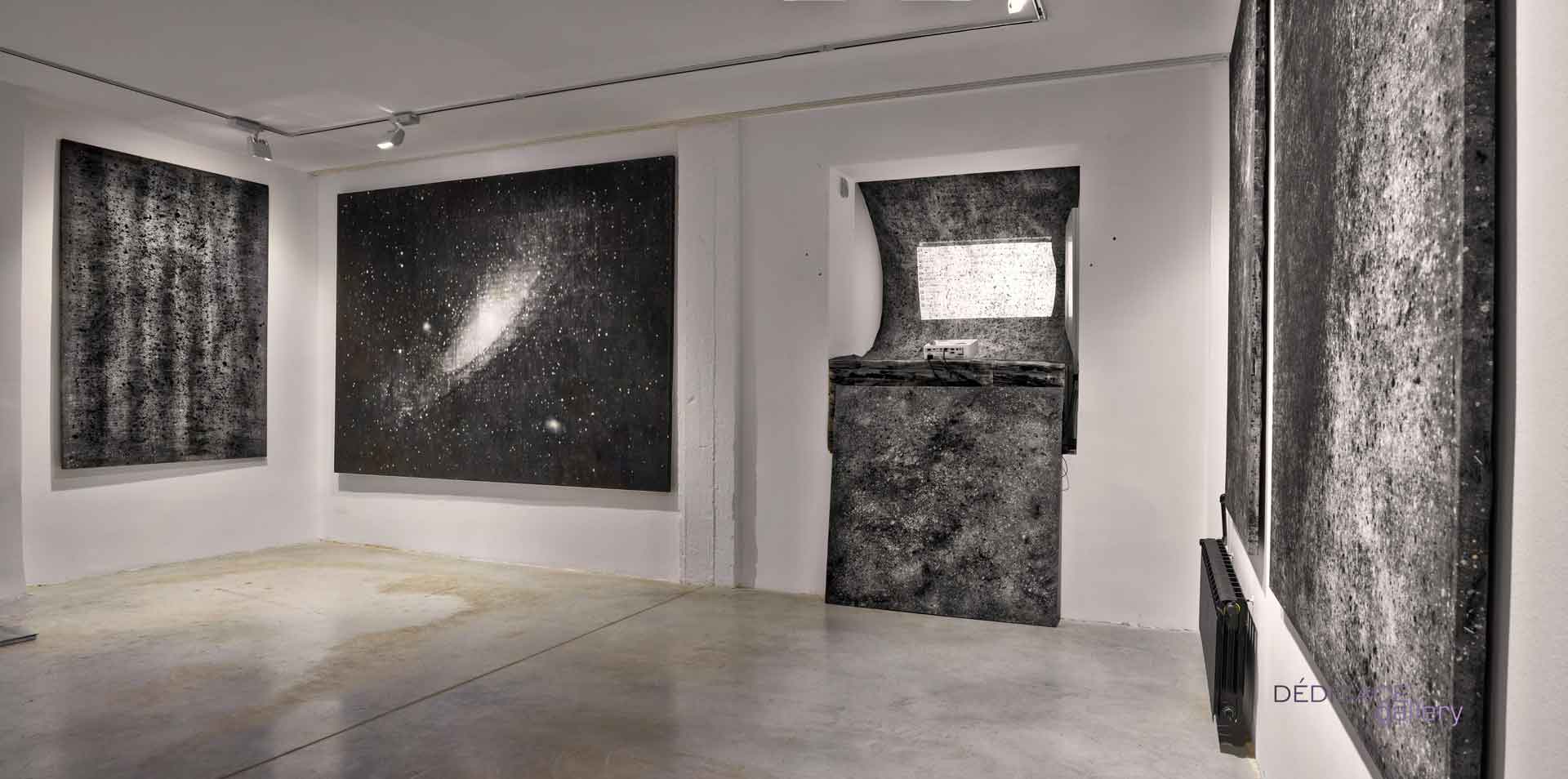 Zura Apkhazi. "FRAGMENTUM" Exposition view. Dedicace Gallery. 2021. Photo by Gia Chkhatarashvili