"I frequently think about where the inspiration and energy come from that make me continue working and designing different constructions. I am most of all interested in the topic of space: how a sculpture develops itself and relates to the external world, or how graphic works establish relationships with their internal universes," - says Tengiz (Sepo) Sepiashvili (თენგიზ (სეფო) სეფიაშვილი) about his work, which is based on a unique synthesis of surrealism and engineering logic. His works form a puzzle for both the eye and the mind. The dazzling, chemically resounding surreal images are replaced by science fiction illustrations, kinetic machines and monsters, in black-and-white and rational schemes. They offer a labyrinth filled with visual surprises. The contrasts belong to Sepo's favorite themes, which link seemingly incompatible elements to one another– including a constructivist interest towards skeletons, frameworks, and mechanics that are strangely combined with themes of the organic world and subconscious, emotional fragments of animals, plants and human bodies. The proximity to surrealism is revealed through the paradoxical nature of his work, and places the viewer face to face with a puzzle – the solution to which lies in detail-loaded compositions that create an illusion of rationality, yet turn the observation process into a journey through a complex labyrinth.
Sepo's early experiments already manifested a subconscious interest in kinetic art, which he calls the result of "fiddling around." Subsequently, these kinetic toys were transformed into artistic shapes and grew to gigantic proportions. One of the most famous large-scale projects is "The Fish," which simultaneously evokes associations with a spaceship and an archaic monster, and has been exhibited in several locations. In this work, the artist's experiments in kinetic art have already transformed themselves into a completed artistic statement and the hallmark of his independent style. In a way, "The Fish" refers to the moments when the author lives in and strives to comprehend through his art.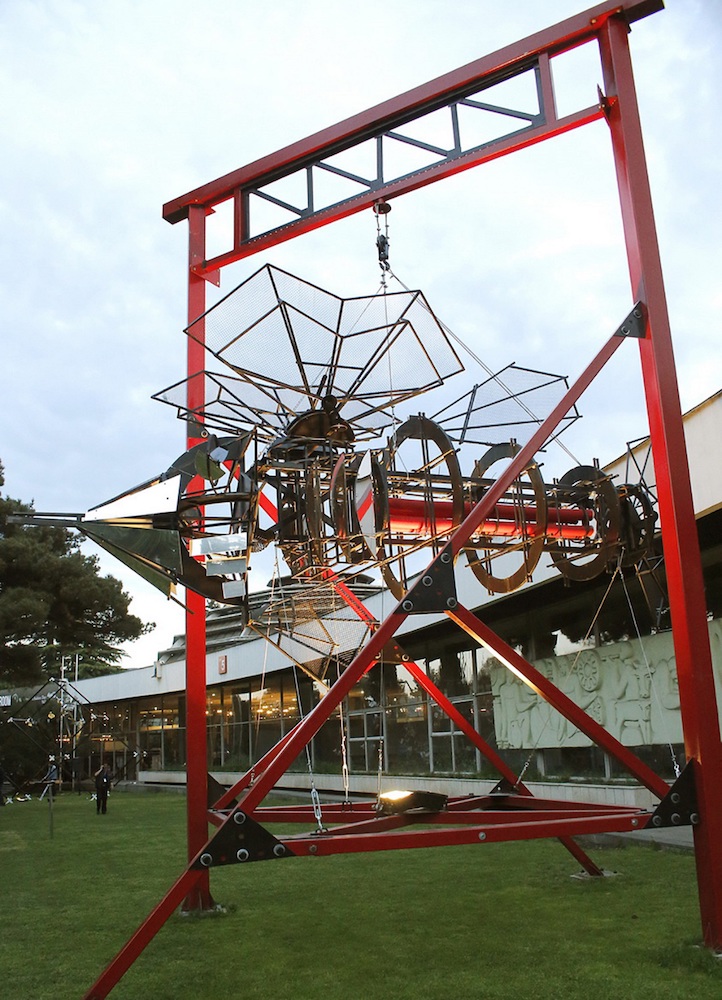 Sepo-Tengiz Sepiashvili. Fish. 806X50X500. 2015
Another large-scale project was realized in Batumi in 2010: "The Dream Bird" is a huge kinetic installation made for an outdoor space. It manifests a sophisticated, energetic artistic shape that was created based on associations with deconstructivist architecture.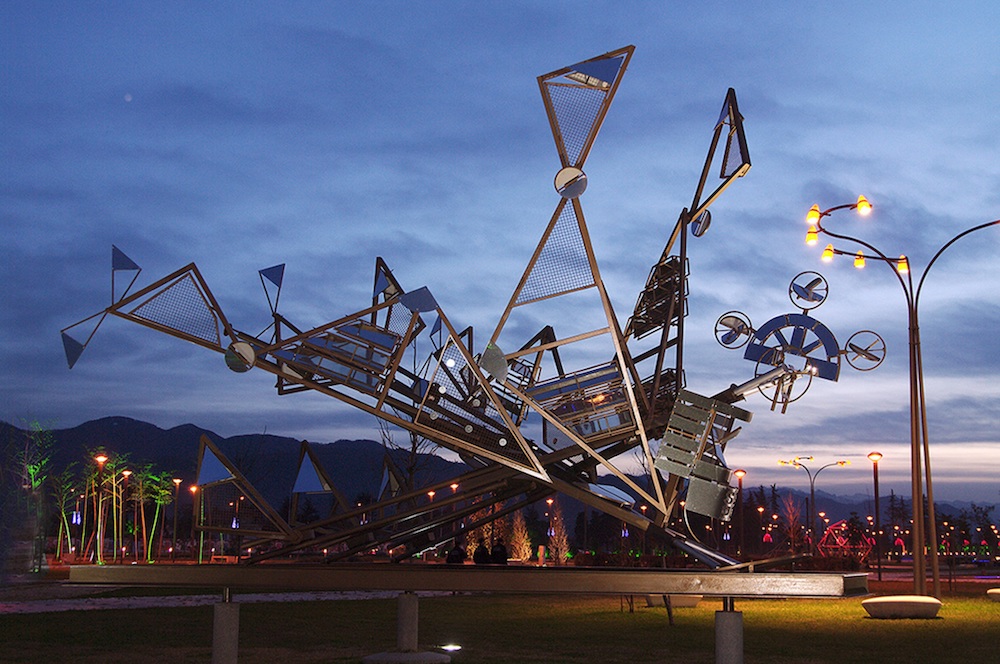 Sepo-Tengiz Sepiashvili. Bird of Dream. 800x1400x500. 2010
Here Sepo freely manipulates with the space, and feels at ease with the scale. The sculpture, which is brought into motion by the wind, undergoes constant transformations to create changing images. At the same time, it demonstrates the connection between the universe and creativity; empirical flow and artistic form. It seems to be changing through its life, simultaneously witnessing progress and change. In its fixed state, the work can be perceived as a geometric capacitive composition.
The history of Sepo's experimental art is the history of a relationship with space. He uses constructivist and suprematist motifs long since their emergence, and develops them in a post-utopian context. His work is interesting because the artist's perception of his own self is a conscious process taking place in time and space. This resulted from a personal psycho-emotional experience. The artist notes that the development of voluminous shapes in space has become his essential need. Kinetic objects help him to connect with the main goal of the mentioned modernist movements, which were used by the artists of that time to create monolithic volumes whose mass should not be perceived. At the same time, Sepo's work is thematically associated with other moments in art history as well. They refer to themes of pop culture from the postmodernist era, sketches of famous engineering constructions by Leonardo da Vinci, the first versions of flying machines, the general human ambition and dream to overcome our limitations – as manifested in the genre of science fiction.
The relationship with this type of sketch and the working process was the main subject matter of his solo exhibition "Temporary Shelter" (2013, Nectar Gallery). The artist explained the main idea of the show in the following way: "While working on the exposition, I wanted to present a complex process of preparing the work, and simultaneously tried to establish its complete form and relationship with the viewer. The graphic sketches presented suggest the initial stage, where the main part of the installation is placed in an upper space, close to the ceiling. Its descending geometric construction defines the conditional boundaries of the space, and introduces a natural component in the form of the sound of water (an audio recording of the sea). From my perspective, they are all associated with an unexplained side of creation. The alternating light is linked to emotional tensions, and the final look of the work is only imaginable with the participation of a viewer. I am interested in how this relationship with people will change and revive the work."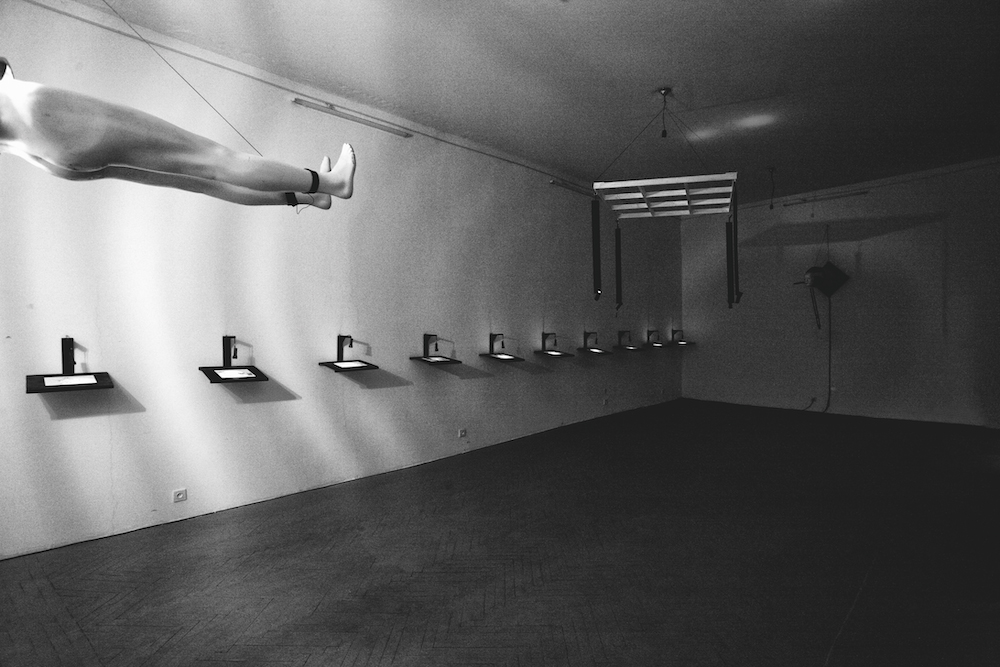 Sepo-Tengiz Sepiashvili. Temporary Shelter. 2013

Sepo's works exquisitely unite humor and critical motifs. A peculiar form of the grotesque turns into comical images in sculptural, graphic, and pictorial compositions, where well-known examples from pop culture become parts of new scenarios.
"The Main Pillar" is an exaggerated version of a caryatid - a column-shaped "female monument" - where a much larger "load" supports the frame construction of a house. Here archetypal forms and mythological characters, matriarchal motifs and protagonists of modern pop culture come together in an original composition. At the same time, "The Main Pillar" suggests an allusion to one of the central images of Soviet Georgian mythological iconography, and the main symbol of Tbilisi during the Soviet period: the Mother Georgia – a monumental statue that overlooks the city bearing a sword and wine, which represent hospitality and war. This symbol is a typical example of an artificially created pantheon. The current process of its desacralization along with critical or free interpretations also turns into a sign of a transitional time.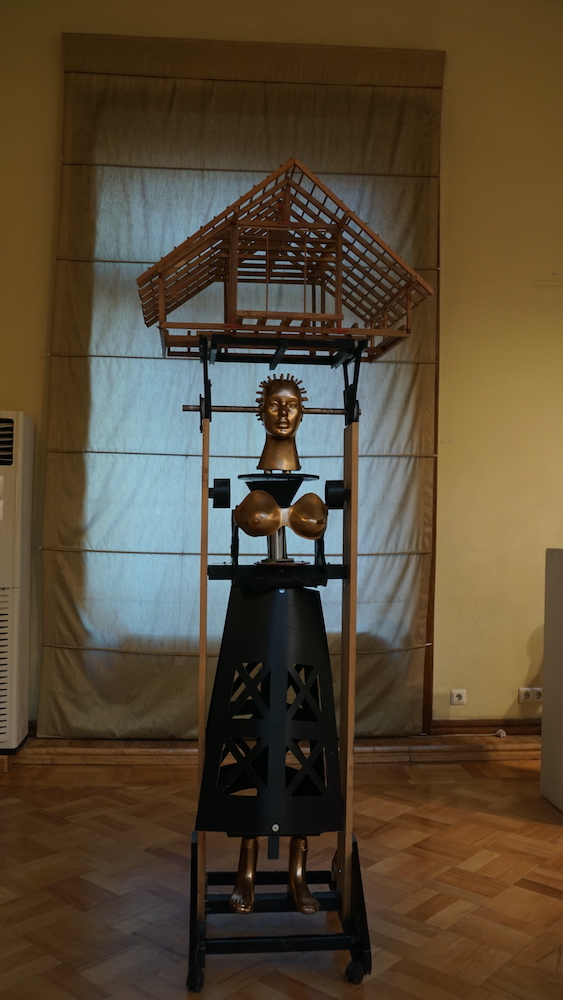 Sepo-Tengiz Sepiashvili. Mother-pillar. Mixed media. 220X70X50. 2010

An explicit aspiration to act in a space is part of Sepo's early artistic system and works as well. In his early posters, geometric elements of constructivist and supremacist painting gradually became increasingly important. Simple visual formulas immediately create an impression that the images conceal a deeper reality within them. These compositions are created through easily perceived and eye-catching geometric colored spots and shapes: rectangles, straight lines, ovals and circles. These colorful compositions are very expressive and full of internal tension.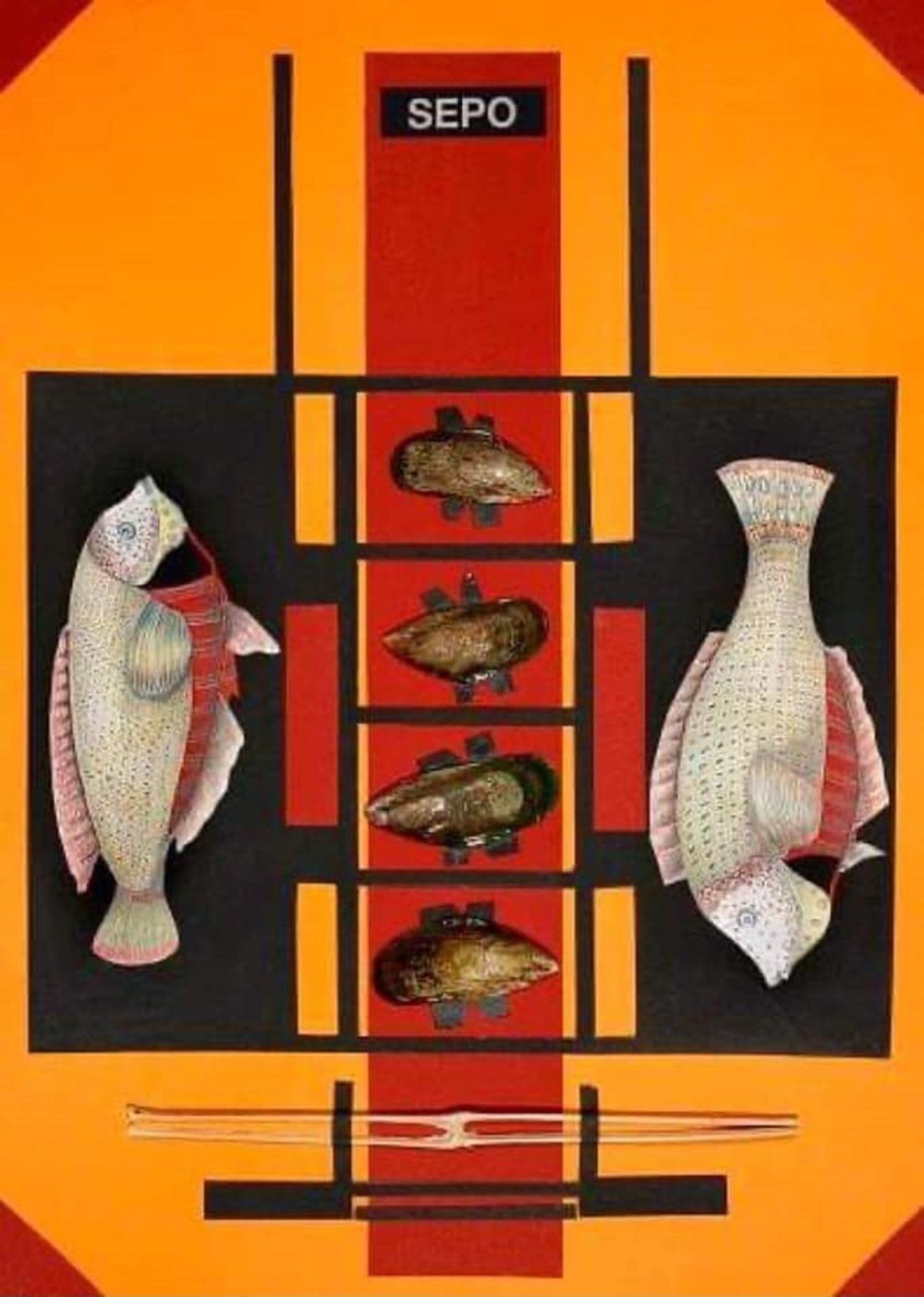 Sepo-Tengiz Sepiashvili. Fish. 70x50. 2009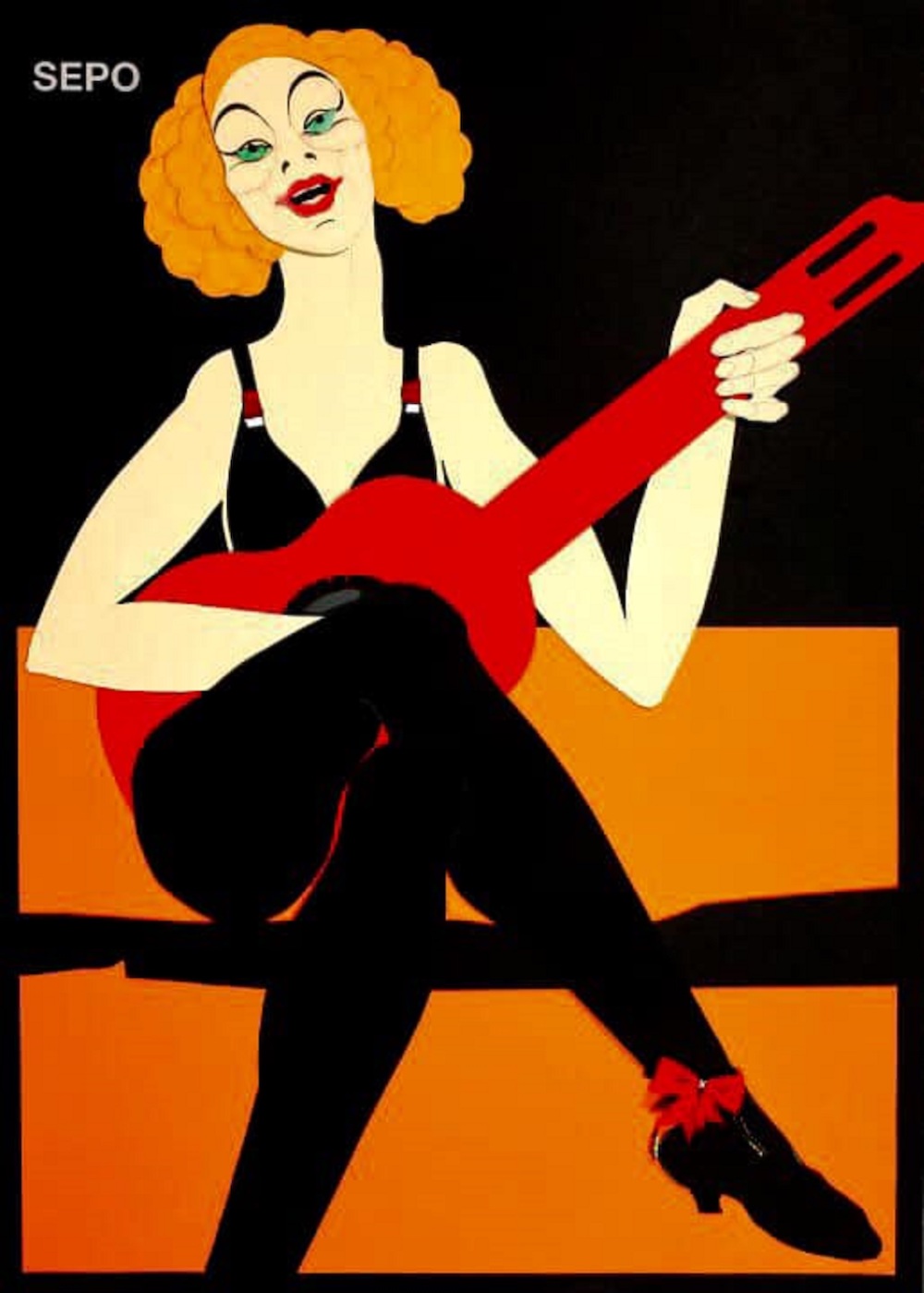 Sepo-Tengiz Sepiashvili. Red Guitar. Mixed media. 70X50. 2009
Pop art motifs that are characteristic for Sepo's works have become particularly active in the context of the Covid-19 pandemic. His presentations on social networks with their focus on leisure, fun, eroticism, and interaction with nature are revealed through grotesque, animated modeling that always manifests hidden, poignant motifs of existential elements.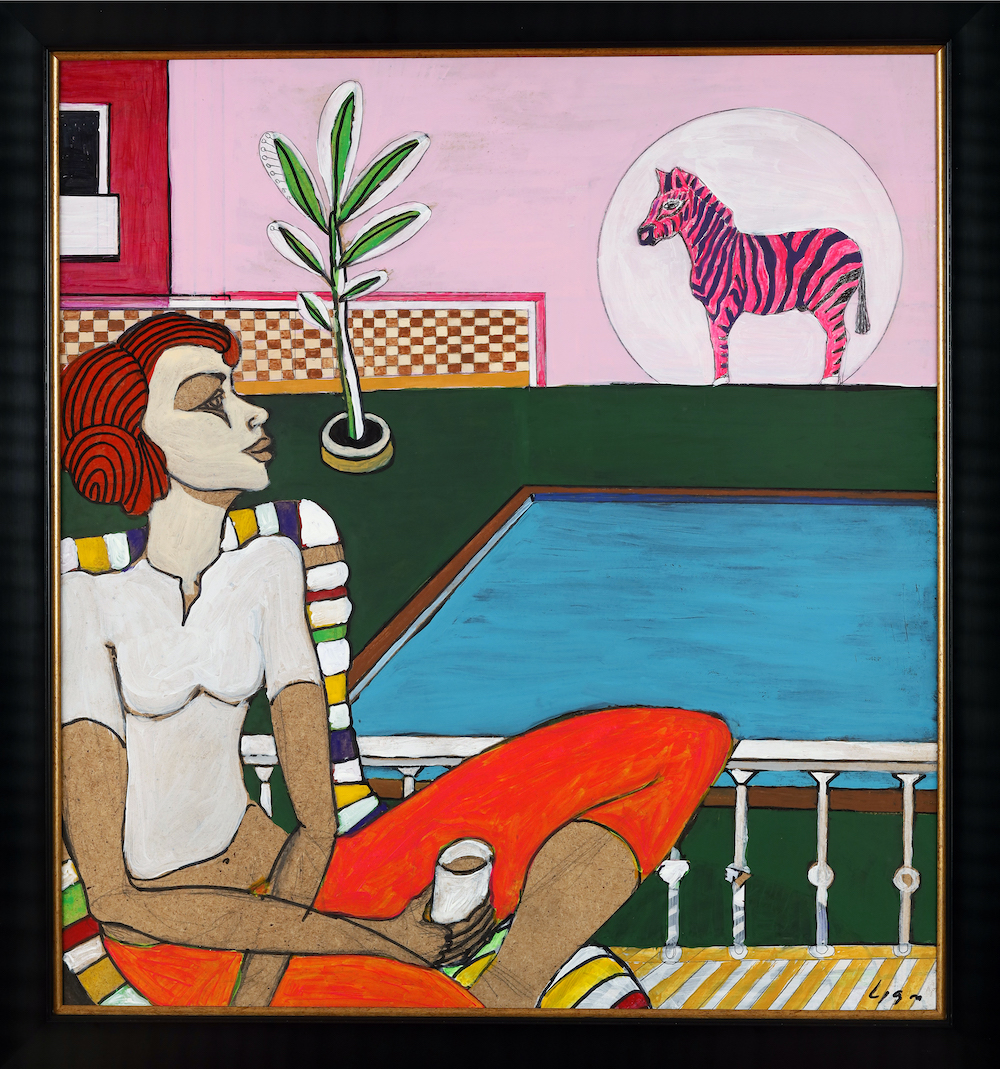 Sepo-Tengiz Sepiashvili. Pandemic series. Acrylic on Cardboard. 70X50. 2021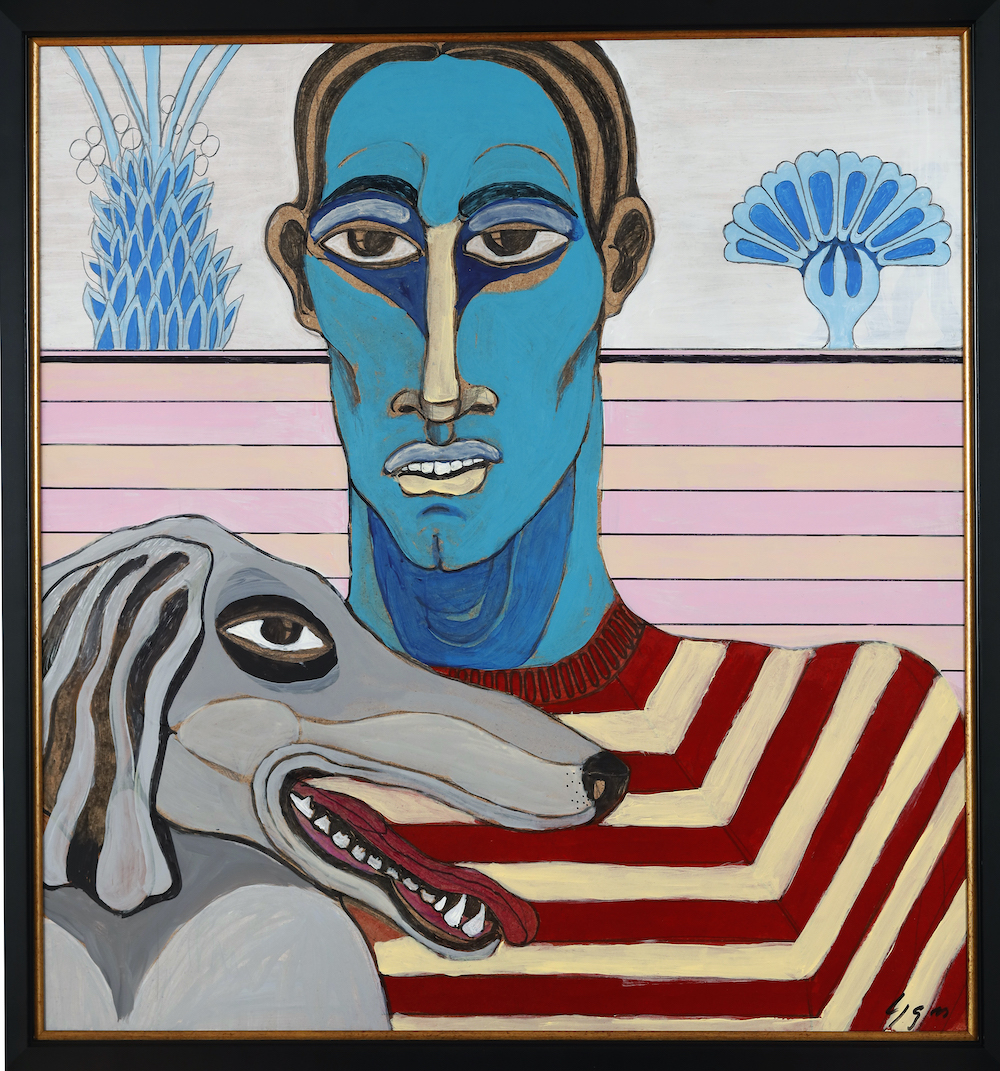 Sepo-Tengiz Sepiashvili. Pandemic series. Acrylic on Cardboard. 70X50. 2021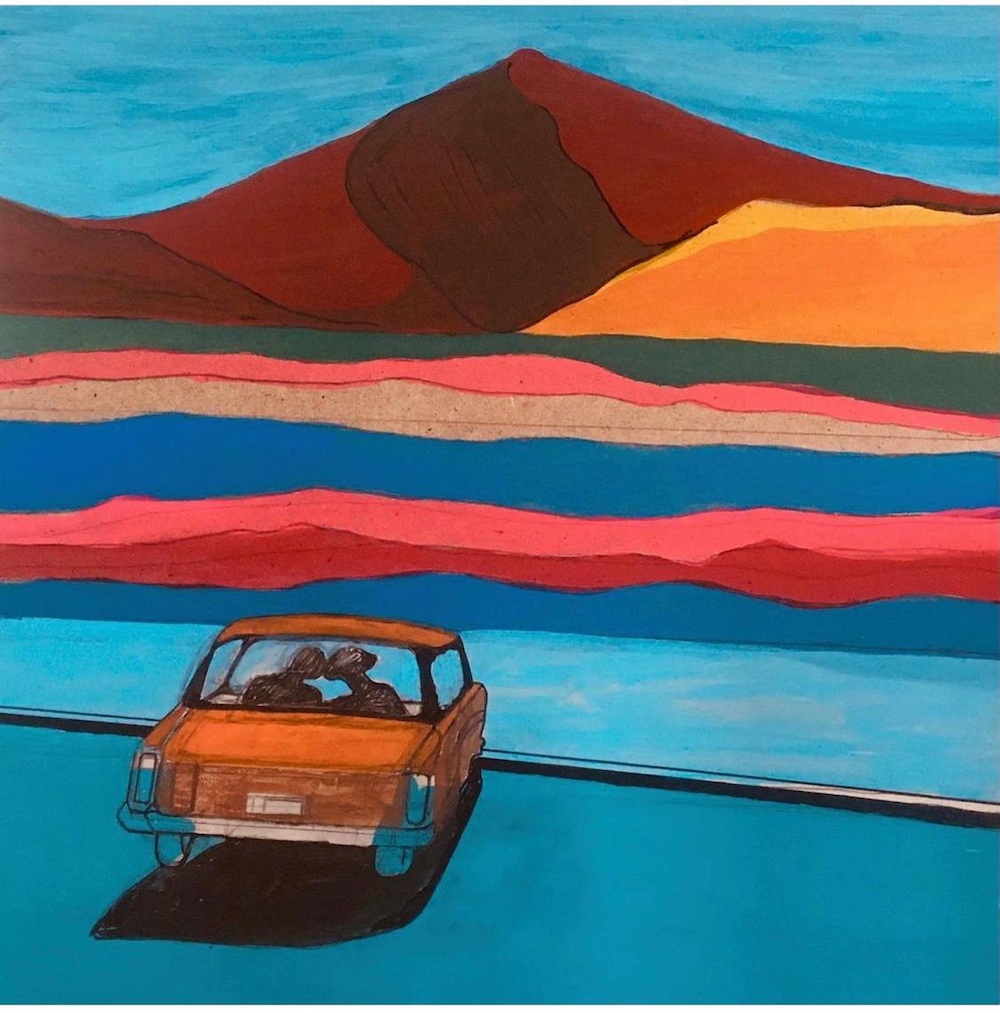 Sepo-Tengiz Sepiashvili. Pandemic series. Acrylic on Cardboard. 70X50. 2021