Levan Mindiashvili is a Georgian artist currently residing in New York. In his artistic research, existential issues are constantly related to specific locations, the peculiarities of cities, the language of architectural textures, and forms of self-expression among cultures and subcultures. His visual thinking mostly opts for the format of multimedia installations. The artistic task is to mark out spaces of different scale with conditional boundaries, within which emotional moods, childhood memories, the comprehension of traumas, and other invisible psycho-emotional structures are rendered visible though ephemeral, somewhat dreamlike images that are highlighted by specific lighting, or have a neon text-concept as their basis.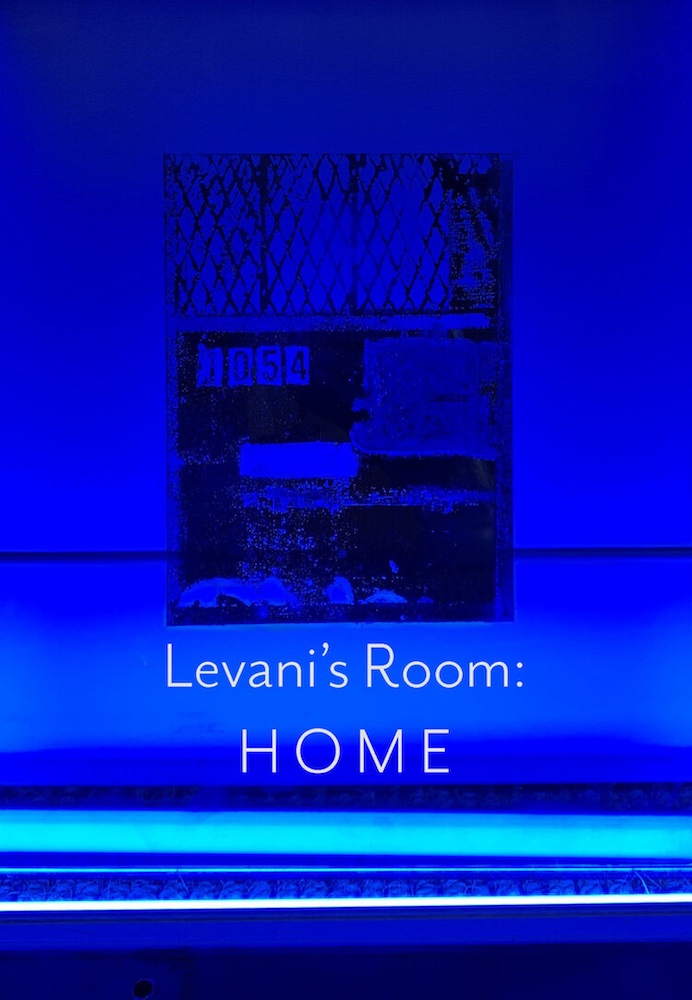 Levan Mindiashvili's creative career in the Georgian art world began in 2004, when together with three other young artists he founded the "Figurative Art Workshop". As far as these young people were concerned, this was a claim for a Georgian version of "new figurativeness" in the current post-totalitarian country's artistic discourse, which was taking place against the backdrop of great hardships. Emigration had a direct influence on further change and the development of perspectives. Levan Mindiashvili studied and lived in Buenos Aires, New York, and would regularly visit Tbilisi with various initiatives. One of Tbilisi's most talked-about cultural events was Vanda Gallery's 2012 exhibition "Wrapped in Sheets". Such "intimate diaries" were full of allusions to various subtle and sensual experiences, ranging from the emotional tension present in Egon Schiele's paintings to Marcel Proust's "remembrance" of past sensations; from Sei Shonagon's "The Pillow Book" to Louise Bourgeois' installations with tapestries and iron beds, among others. Despite the numerous allusions, Levan Mindiashvili's artistic ego was revealed at the intersection of his biographical details, travels, and private locations.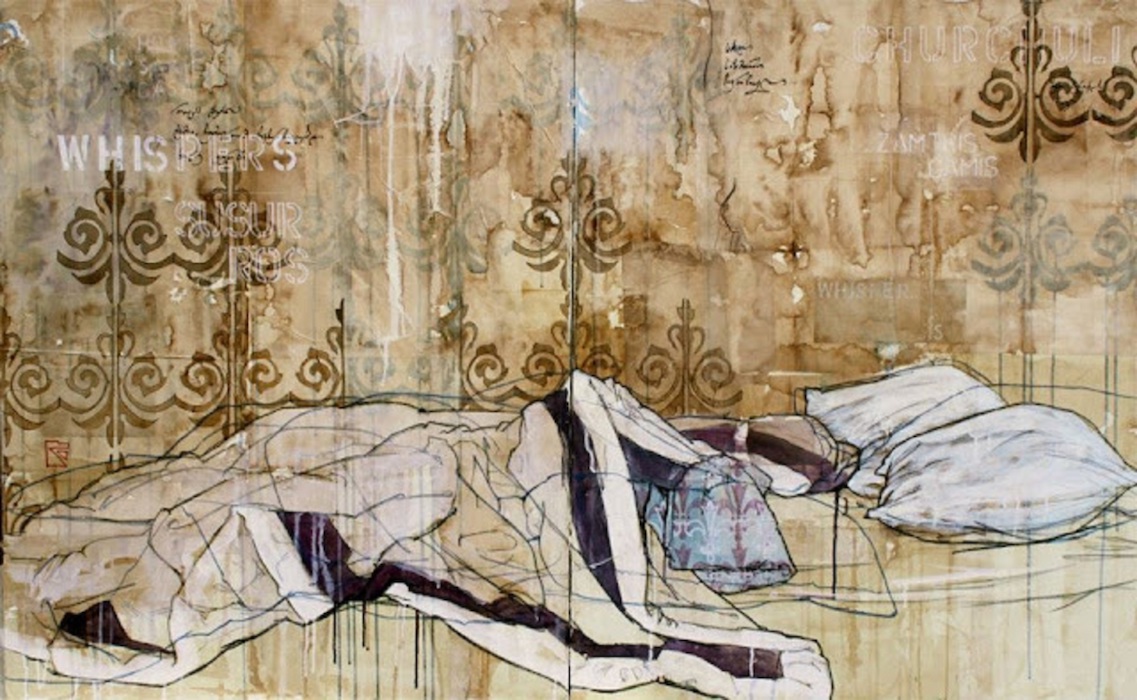 Levan Mindiashvili. Wrapped in Sheets. Series. 2013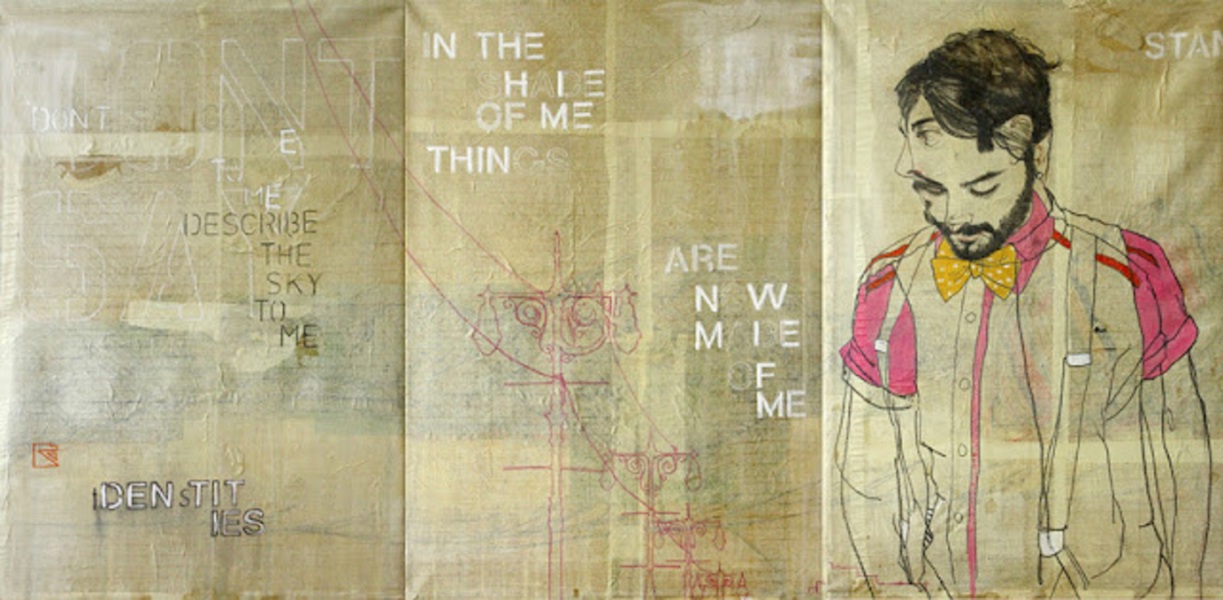 Levan Mindiashvili. Wrapped in Sheets. Series. 2013
Levan Mindiashvili. Avenue of Americas. Series Borderline. 182.8x273.3. Acrylic, enamel and spray paint on canvas. 2013
In the collection of multimedia installations, Mindiashvili had already mastered exteriors and interiors, houses, and "the domesticated". The architectural fragments of many cities were expressed after the artist's distance and alienation from them had vanished. Notwithstanding this, they still retained the experience of how the artist had come into relationship with them, overcoming invisible barriers. Complex wall textures, graphic stairs, various extraneous structures, air conditioners, antennae, and other features of the buildings that are described in detail were deemed "intriguing obstacles" in these architectural journeys. With its shifting accents, the exterior and interior theme was intended here. They altered how they interacted with the "native" and "non-native" environments, and the cities painted by Levan Mindiashvili were gradually molded into a single identity, a "general city". For this exhibition in particular, beds became the dominant element and the interior's most individual and intimate space, as evidenced by the title of the exhibition "Wrapped in Sheets." Sheets, beds, and pillows against the backdrop of decorative wallpaper fragments expanded the sensation of the body as much as possible, and the psychological nature of the interior of a dwelling-house is recognized by extension of its inhabitant's body to create the specific "aura" that characterizes intimate spaces in general. The series of "unmade" beds with their owners' "body impressions" was emotionally loaded with an invisible chain created through a combination of eroticism, unconscious impulses, dream fabrics, and subconscious fears. Objects acquired new meanings in this context. They were 'someone's' items bearing the imprint of their owner's body. With the performance staged at the exhibition launch, the expression of sensory memory attained an elevated level. Magda Gvelesiani, wearing a sculptured bridal dress, participated in preparation of the performance alongside fashion designer Uta Bekaia. Magda occasionally sat on the bed and "embroidered" or played the piano, while taking long pauses. The grandmother's embroidery and the artist's sheets, together with a fragmental painted stencil print of a couple in reference to an eastern miniature, and the caption "Whisper Wrapped in Sheets" were abundant throughout the performance space. There was also a picture - pillows with love scenes or images of underwear and an inscription carrying a note of humor: mobile love. Aestheticization, refinement and mannerism in the flexible fabric of the intimate space conveyed somewhat hidden aggressive impulses with an exaggerated display of the stereotypical sample of this aestheticization – an anonymous bride in a froth of "innocent" white fabrics and embroidery, and in a claustrophobic situation holding a needle on a nickel bed. With this project, Levan Mindiashvili managed to make tangible the intangible structure of intimate space.
The next large-scale project within which relations with history were discussed and artistic versions of the understanding of modern history were brought together was the exhibition "Heritage" (2013) in the building of the State National Museum. Levan Mindiashvili was the author of and participant in this exhibition. In an interview, Mr. Mindiashvili says that the vision of artists who do not live in Georgia (Uta Bekaia, Irakli Bugiani), and who watch the ongoing processes from a distance and in parallel with global events was crucial in this case. However, the participation of an artist who is entirely removed from this field (Christian Tanheuser), as well as the visions of a Georgian artist (Tato Akhalkatsishvili) were also noteworthy.
Levan Mindiashvili exhibited a rather vast and dramatic installation entitled "Archive", which contained two canvases and different objects. The "language" of the items and the context of architectural processes created signs associated with many people's experiences.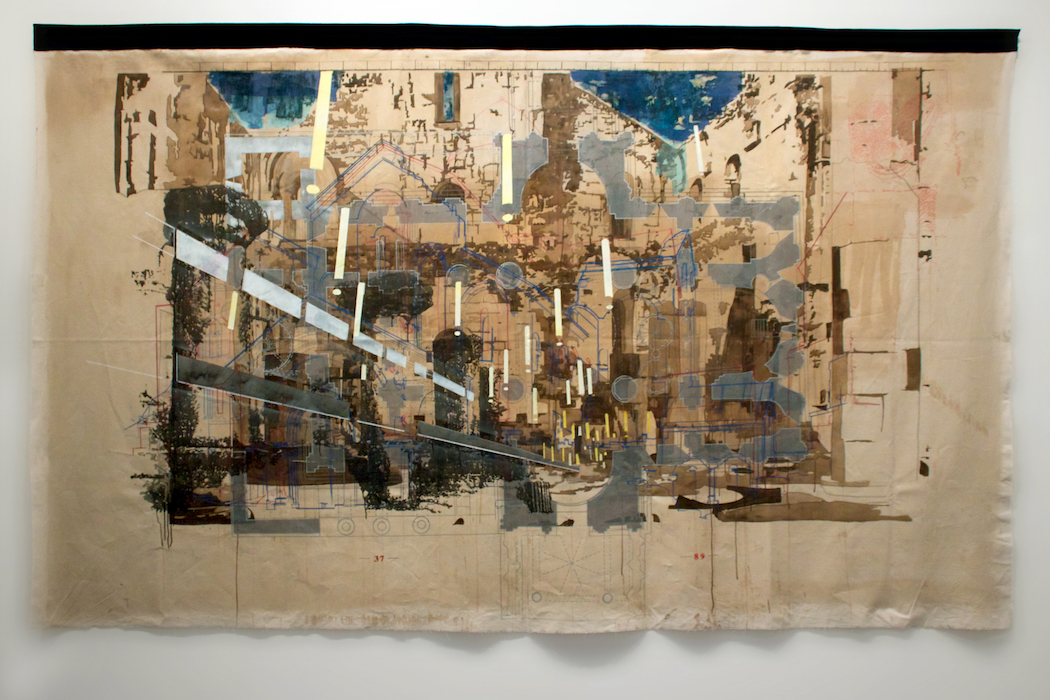 Levan Mindiashvili, Cathedral (Heritage). Mixed media, 2013
Levan Mindiashvili, scholar and artist, has interests that permanently revolve around identity and shared cultural experience. Certainly, the Covid-19 pandemic factor is also taken into consideration. His recent works produced in America include "What Color is the Black Sea?," "Levan's Room: Home," and "Levan's Room: America."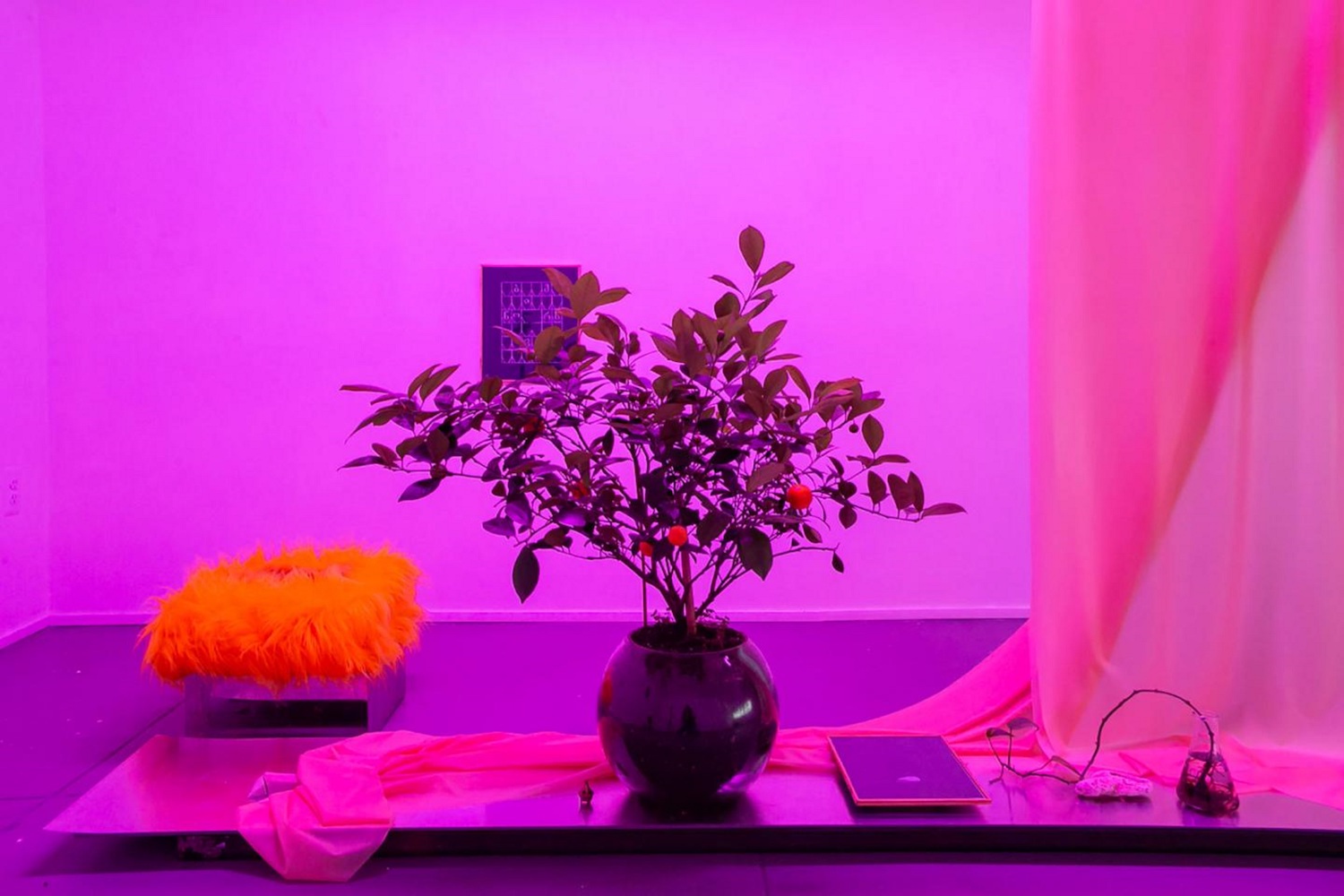 Levan Mindiashvili, What Color is the Black Sea? 2021, installation view. Marisa Newman Projects, New York. Courtesy: the artist and Marisa Newman Projects, New York

These multimedia projects are united by existential topics, identity issues, and critical questions regarding global processes that became more acute during the pandemic isolation. Here the visual language again draws heavily on the conceptualization of everyday objects and pictures recalled from memory, with a particular focus on the significance of color.